Top 5 Stores for the Best Back To School Sales in 2016
16 August 2016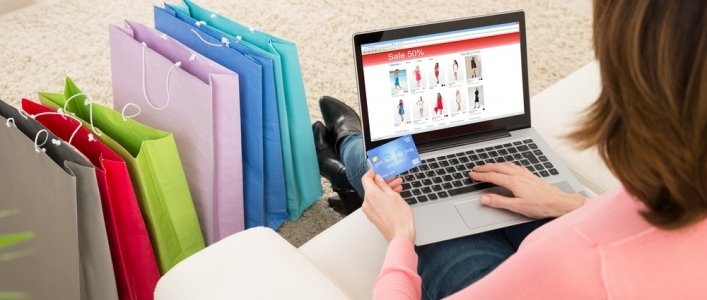 It's that time of the year again, time for the kiddos to go back to school (yay) and do that one thing we hate most. Back to school shop.

There is something about spending hours on back to school shopping, when we have the internet and everything is so easy now a days that bugs me.
Plus there is always the obstacle of what the kids want vs what the teacher wants vs what mom wants thats a constant battle while shopping.
Luckily we've narrowed it down to only the 5 best stores, with the very best deals to make your job easier. We looked at over 40 school supply sales and narrowed it down to just 5 that we think are the very best places to buy back-to-school supplies this year.
Here are the 5 best places to buy cheap back to school supplies in 2016.
1. Walmart
Without question, Walmart is the best place to buy discount back-to-school supplies. At Walmart you'll be able to score the best deals on stationary, office and all school essentials all summer long. Also seeing as most of the deals are available online, by selecting in-store pickup you're able to save on shipping AND get your all of your supplies in one quick swoop.
Not only do they have amazing deals on all of the essentials, they also have great deals on school clothes and uniforms so you can get school supplies and clothes in the same spot!
If you're looking for the cheapest back to school supplies and the convenience of having everything in one place, Walmart is the store for you.
Hottest deals:
2. Target
Number 2 on our list for where to get back to school supplies on the cheap side is Target. The mix between coupons, Target Cartwheel and having a Target REDCard makes back to school shopping at Target rival our #1 back to school store Walmart, but Walmart takes the crown for having more stores in more places.
However, one of the biggest advantages of Target is how most of their cheap back to school deals can be purchased online, which is a great perk AND the awesome gift cards deals like right now if you buy $30 in school supplies you get a $5 gift card!
Hottest Deals:
3. Staples
Staples is always one of my favorites for shopping back to school.
They always make finding cheap school supplies super easy, and the best part is although like most stores they have weekly deals to keep shoppers on their toes, they offer a TON of great deals on Staples.com all season long. That makes my job a lot easier so I can easily site-to-store pickup all the best deals they offer and save on shipping costs. Plus the stores aren't as busy as Walmart and Target which is nice during back to school shopping.
Last year Staples offered the "List For Less" sale which offered a bunch of cheap school supplies at competitive prices, some even as good as Walmart and Target. Thankfully, they've brought back the List For Less again this year and here are some of the best deals we spotted!
Hottest Deals:
4. Office Depot / Office Max
Office Depot has some of the best in-store deals of any Back To School stores. They offer a ton of awesome penny deals on reams of paper, school glue, composition notebooks and erasers.
Office Depot also has great online deals too during the "Gear Up For School Sale" where you can find deals similar to how you would on Amazon. For a lot of products there is a percent off, but for some, the prices are dropped to just a buck.
The takeaway with Office Depot is you'll get about the same cheap school deals as you would with any of our top 5, but with a little more legwork.
Hottest Deals:
5. Amazon
Don't dismiss Amazon at number 5. They are still one of the best places to find cheap school supplies during the holiday season. The only thing is, deals fluctuate and are more often than not they have great deals on bulk items like 10 glue sticks, or 4 lunch boxes.
Not to worry though, it is a great resource for heavily discounted school supplies if checked daily. The 'Today's Deals' section usually featured 1-2 back to school deals a day. And if you are a prime member there is no better feeling then getting all of your kids school stuff shipped to the house in 2 days for free. Plus it's great for last minute shopping!
They offer daily deals which include major brands too like Jansport, Crayola, Ziploc, Dixon and others up to 70% off all season during back to school season.
Hottest Deals:
Your turn: Take a second and let us know what you what school supplies you like to buy where below!
More Back To School