34 Best Toys for Christmas 2017 - Most Popular & Best Selling Toys For Kids 2018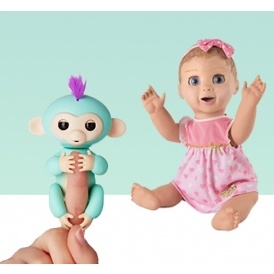 Are you starting shopping early and wanting to know what the best toys for Christmas 2017 will be? You're not the only one, we've been keeping track of the most popular toys, the best selling toys and what kids are asking for in 2017 so you don't have to. What better time to start Christmas shopping than right when the top toy lists are being released from the toy insiders around the country?
The major benefit of knowing the top toys 2017 is being able to grab them before they sell out when the holiday season gets here. Every Christmas it happens and you can bet the top kids toys for Christmas 2017 will sell out by the time is starts to get cold out.
Last year it was Hatchimals, but this year there are new toys that are the best and will sell like hot cakes before the holiday season is over. Below is a detailed list of the best Christmas gifts 2017, the best selling toys and games and where you can get them at the best price.
See also: Gift Ideas for Parents Who Have Everything

1. Fingerlings Baby Monkey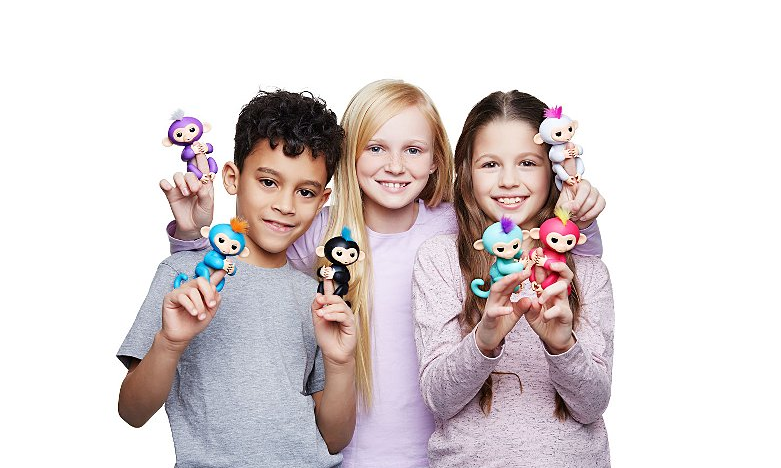 The top toy for the 2017 year will be the Fingerlings Baby Monkey interactive toys. Consider these the new Hatchimals folks. Where to buy Fingerlings will get tricky as we get closer to December so make sure you buy Fingerlings now while their in stock. These adorable little monkeys will be the hottest selling toy by the time Christmas gets here and for good reason, kids love them.
These adorable little baby monkeys latch on to your finger and have a ton of real interactive movements like sound, motion, touch and even blinking. Their heads move and they talk in monkey talk. They can also give kisses and fall asleep right in the palm of your hand.
2. Hatchimals CollEGGtibles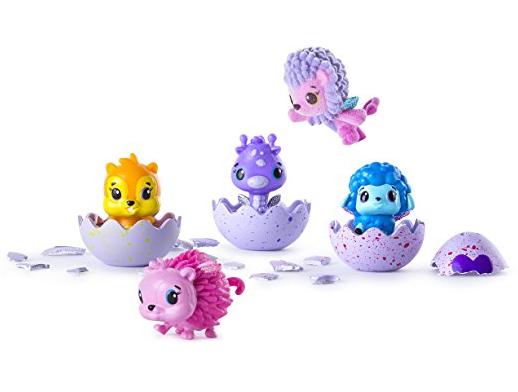 Yes, Hatchimals are back. In a whole new different way though (and cheaper) thank the lord. Hatchimals CollEGGtibles will be the 2nd best selling toy this year and luckily for moms everywhere these are a lot cheaper than the big Hatchimals that sold out everywhere last year.
The Hatchimals CollEGGtibles come in 4 packs and there are over 70 Hatchimals CollEGGtibles available that you can get. So after all it might actually cost more for these.
They work simply by rubbing the cute little heart and when it changes from purple to pink you can crack your Hatchimals CollEGGtible open to see what's inside. Grab these now while they are cheap!
3. Luvabella Interactive Baby Dolls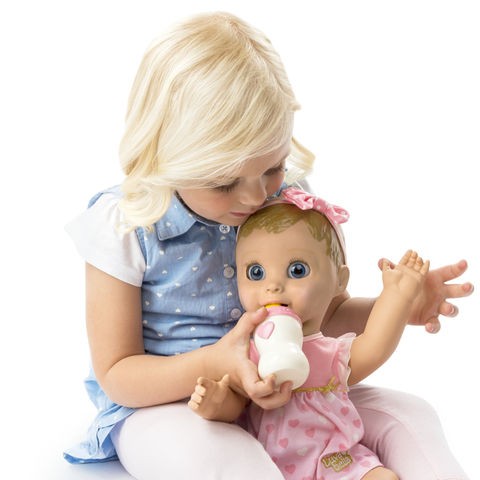 Luvabella has been hard to find this year, these dolls are expected to not have a huge amount sold this year, so grabbing one whenever they are in stock is totally worth doing. Expect as we get closer to the holidays these becoming impossible to get as we expect limited production.
4. L.O.L Big Surprise Doll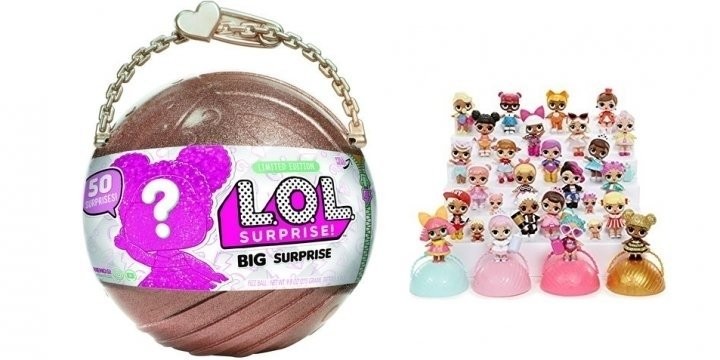 The L.O.L BIG SURPRISE DOLL is highly anticipated and because of how viral the Youtube videos have been, we expect it to be top 4 toys for Christmas for 2017. Inside the ball there are 4 dolls, 10 accessories and some bath fizzes making 50 pieces total. The release date on these is 9/29 so when they are available for pre-order, you'll want to do so quick!
5. Hatchimals Surprise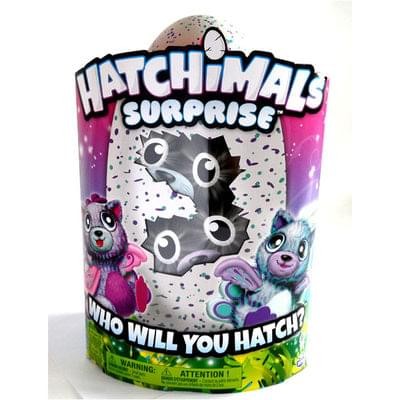 The Hatchimals are back and this year, there is a whole new surprise! This year the Hatchimal Surprise Eggs are the newest creatures that includes twins inside these super popular eggs. Right now you can pre-order them (worth doing if you ask us) because these will be going for double the price on eBay as we get closer to the holidays.
Wonder Workshop Dash Robot
6. Nerf N-Strike Elite Terrascout Remote Control Drone Blaster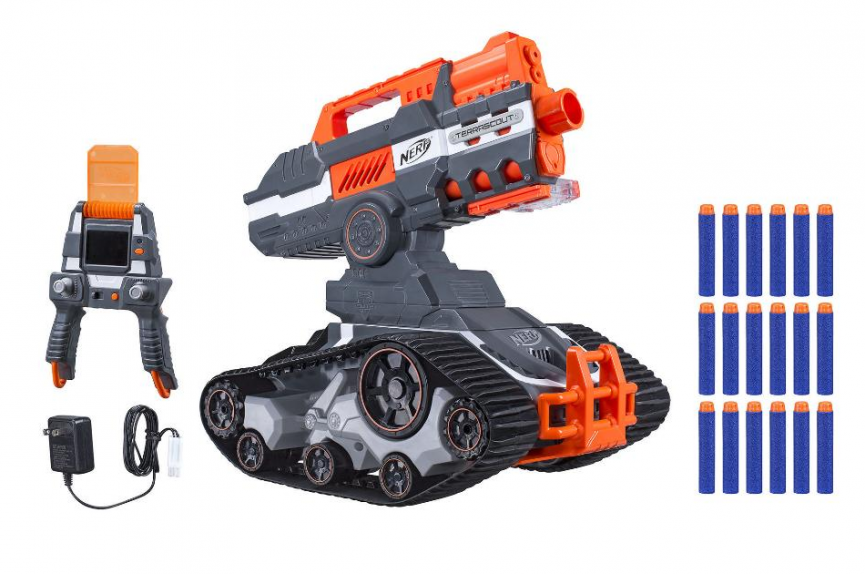 OMG! The newest Nerf Drone is the best and latest Nerf toy that every kid will want. This thing has a remote control you can actually shoot drone Nerf shots from, what a cool idea! Your little Nerf fan is totally going to love this thing!
7. Pie Face Sky High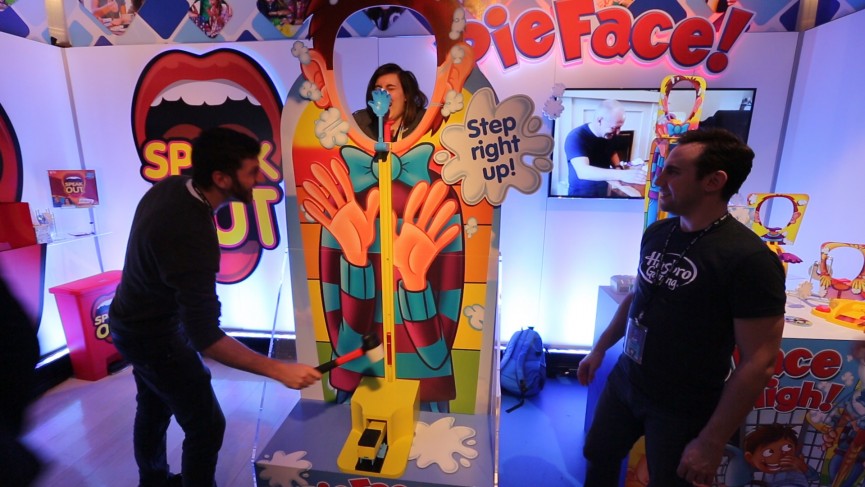 I'm not sure which I loved more Pie Face or Pie Face Showdown! Both were a ton of fun but the newest iteration looks the funnest... Pie Face Sky High! The game of the year in 2016, expect this baby to be a popular toy this holiday season as people love playing this game at Christmas parties!
The newest game is kind of like the carnival game (strong man) but it's more kids friendly and Pie Face friendly. Hit the level with the hammer and wait to see if your hit is the Pie Face!
8. Hatchimals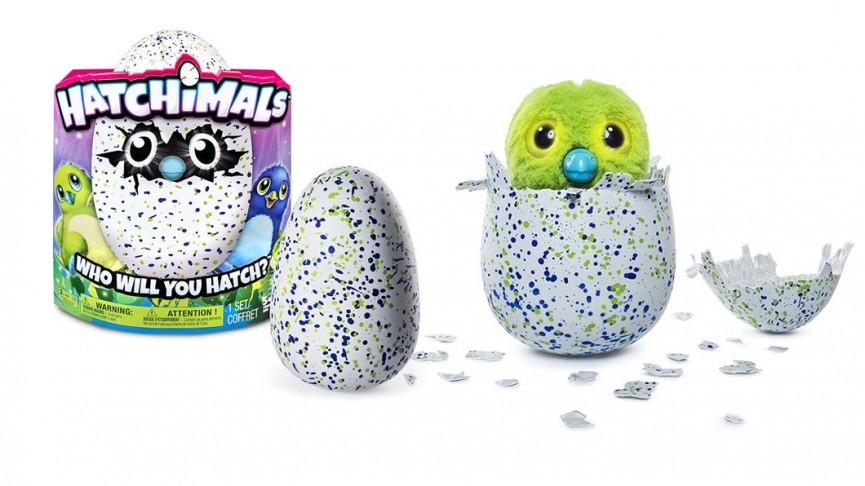 The chances of the Hatchimal hype being behind us is not a reality. Expect a ton of wish lists to have Hatchimals on their lists just riding off the popularity from the 2016 season. Lucky for us moms right now they are still in stock in a lot of store at nowhere near the markup we saw last year.
Expect these to still be a popular toy as we get closer to Christmas. If you plan on buying a hatchimal this year make sure you do so now just in case they sell out closer to Christmas.
9. Googly Eyes Drawing Game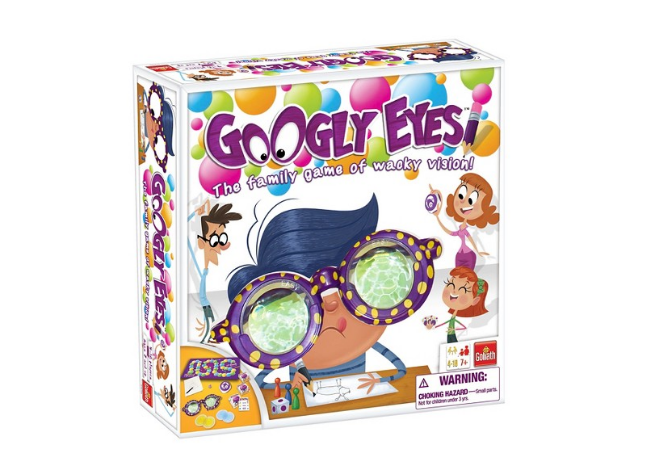 Announced earlier this year one of the most popular board games this year you can expect it Googly Eyes. It's a super fun game that works by the player putting on goggles and they have to begin drawing what they see inside the glasses, your team has to guess what you're drawing.
10. New Teddy Ruxpin 2017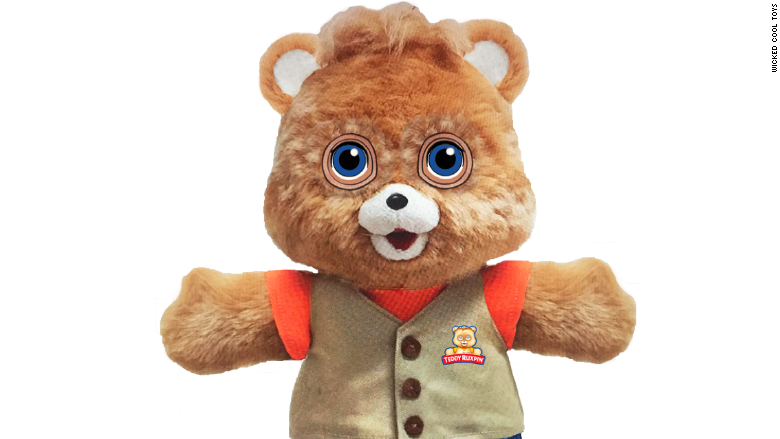 Oh geez, people are already going nuts over the New Teddy Ruxpin 2017. That super nostalgic little bear is coming back and you're already able to pre-order one of these things which will totally be worth doing so if you're grabbing so you're not stuck paying a fortune.
11. Fidget Spinners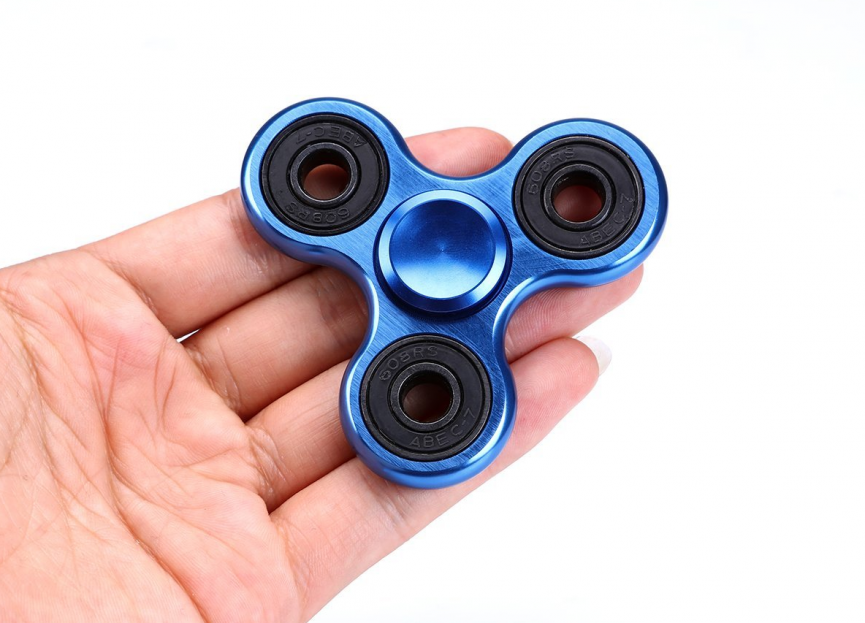 Talk about taking the world by storm earlier this year. You can expect just about every kids stocking to have one of these Fidget Spinners. They're cheap, kids love them, and they are seriously trending right now so you'll want to grab one before the big man gets here.
12. Fidget Cubes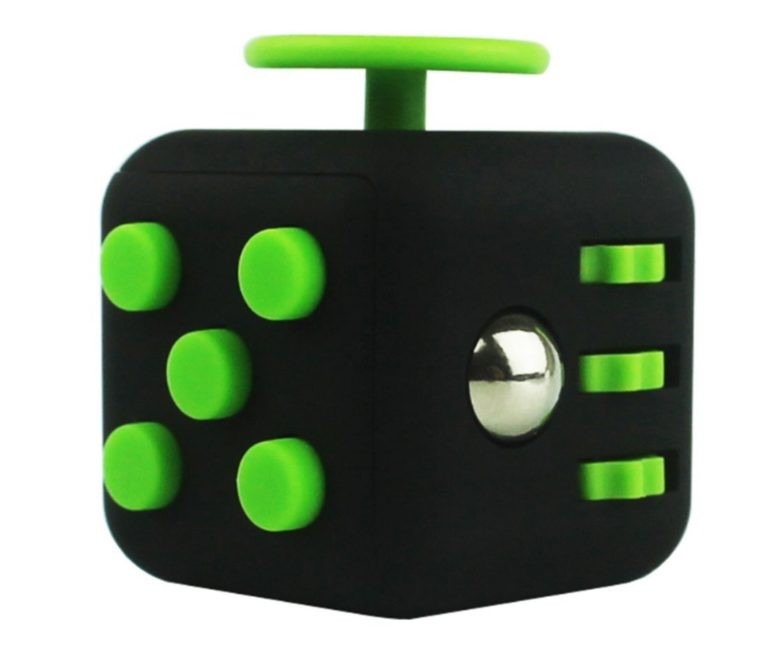 Another hot (but less popular) buy this Christmas will be these awesome Fidget Cubes. These are like fidget spinners on steroids and the kids love them. My son has used this much more than he uses his spinners and for good reason, they really keep the kids busy.
13. Luke Skywalker's Landspeeder Ride On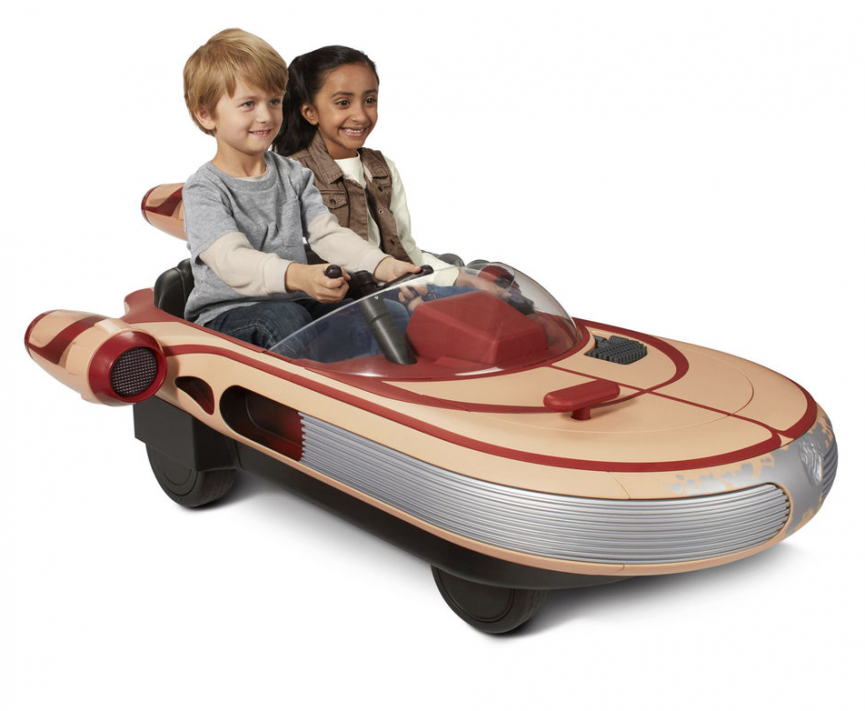 The perfect gift for any Star Wars fan, expect these new Luke Skywalker's Landspeeder Ride On to be a popular ride on toy this year, these things are great for 2 kids and will let them ride all over the place!
14. Harry Potter Hogwarts Battle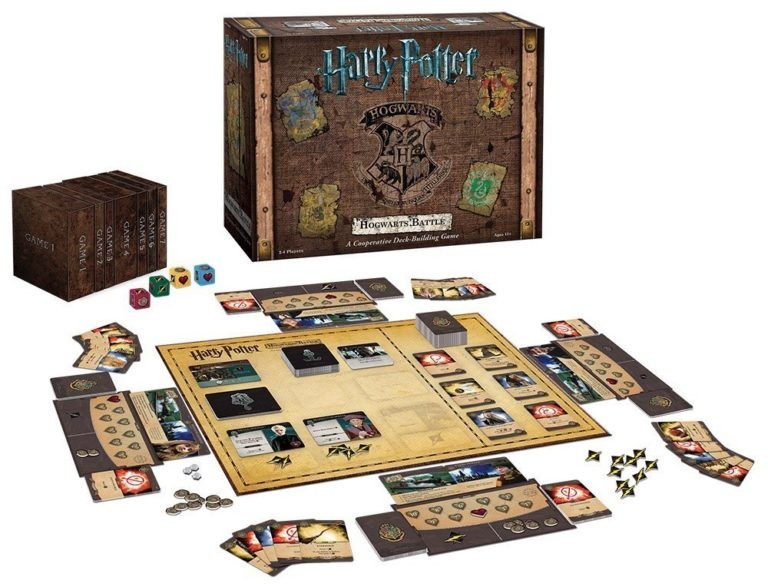 These things have been flying off the shelves of Amazon like crazy and are already the #1 new release for Amazon Games so expect these to sell out. We've played the Harry Potter Monopoly and the Harry Potter Clue but this thing looks like an all new play on the game!
15. Crazy Aaron's Thinking Putty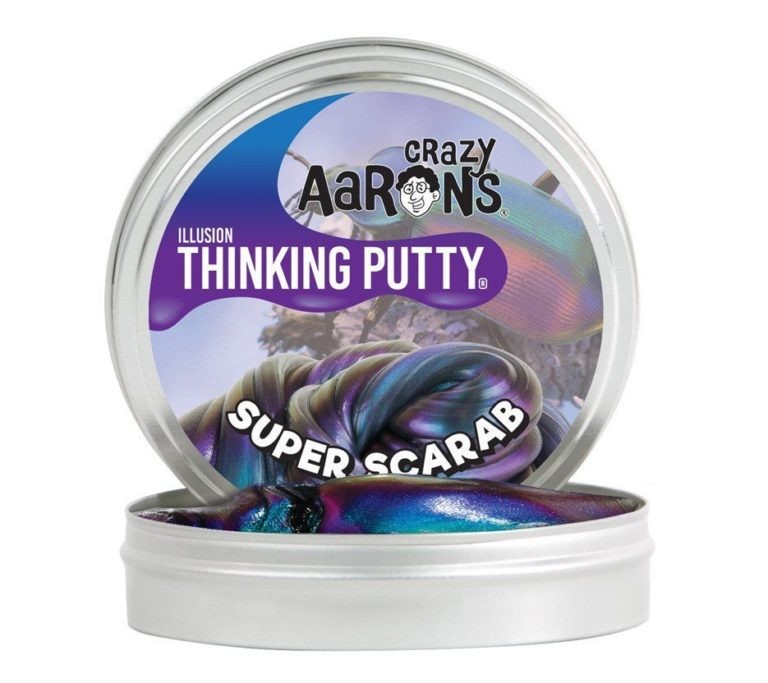 Stocking stuffer alert! This awesome putty has my little guy going nuts. It has cool colors, its glow in the dark and it can pretty much shape to form anything. This thing has been used as much as the Fidget Spinners have been so grab it and throw it in the stocking, you won't be disappointed.
16. Speak Out Game

Speak out is one of the hottest toys of the last 5 years. Expect it to come back just as strong as ever as it's one of the top toys to play around Christmas time with the family. Watch as other players look hilarious and have to say a phrase with their mouth piece in!
17. Furby Chewbacca 'Furbaca'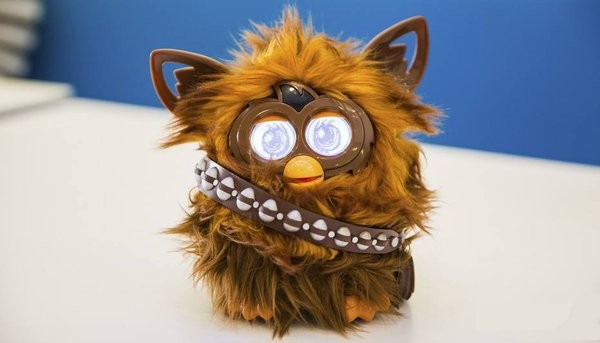 The furby is back! In an all new Star Wars way! Now this is a Furby I can get behind. Expected to be one of the top Furby's of all time let your little Star Wars fan embrace our nostalgia with a Star Wars themed Furby that they'll love. I actually really want to hear the sounds this thing makes!
18. Wonder Woman LEGO Set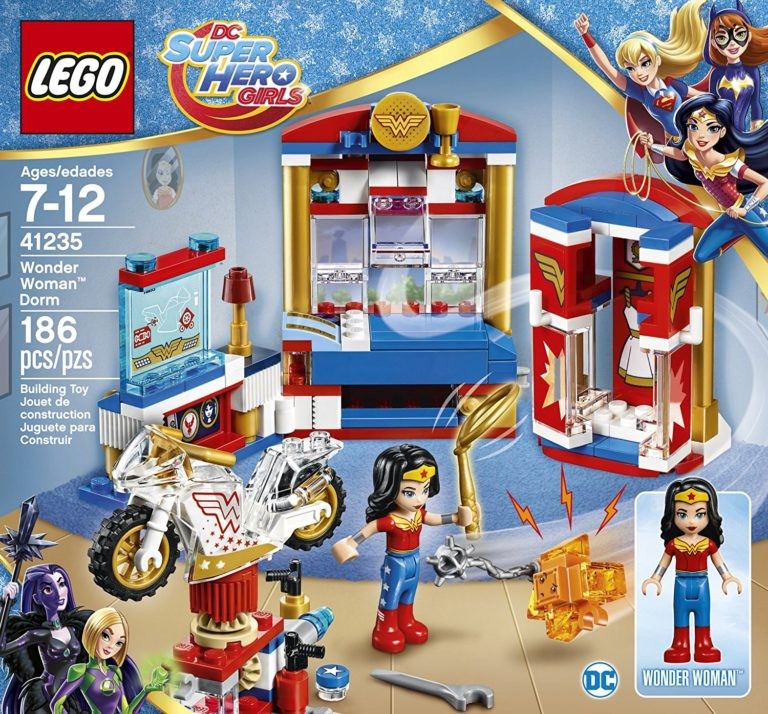 We just saw this movie, and my kids love it! I really wasn't expecting it to be such a great movie, but it really was. As always, when there is a new LEGO set for these new movies they go quick, grab one while you can.
19. Nintendo Pokemon Go Plus
With the Pokemon craze this year, you can be sure Nintendo's new Pokemon Go Plus device will be at the top of many little trainers lists while it sold out quick last year you can grab one this year now problem and your little Poke Lover will love this gift!
20. Selfie Mic

We all know a little rockstar this would be perfect for! The Selfie Mic is literally the funniest thing for any little that loves to sing and play on their phone!

21. Nintendo NES Classic Edition

This thing was super popular last year, and while you can't find it anywhere. These start from $145 on Amazon if you'd like to buy one used.
22. Paw Patrol Air Patroller
Have a little on that loves Paw Patrol? Score the Paw Patrol Air Patroller that was one of the most popular toys for last year and will be popular again this year!

23. Paw Patrol Zoomer Marshall

Paw Patrol Zoomer Marshall will be one of the hottest toys for 2017 2018. Expect this one to go quick, it is the highest rated Paw Patrol toy so grab one while you can.
24. Furreal Friends Torch My Blazin' Dragon

These adorable little dragons have over 50 sounds and the kids love them. Plus they actually breathe smoke which is just too cute!

25. Snuggles, My Dream Puppy

Little Live Pets Snuggles My Dream Puppy was one of last years top toy, and now it's back again and just as adorable as ever. This thing is the best option after getting a real puppy!
26. Pokémon My Friend Pikachu

When it comes to the Pokemon craze, this was my favorite toy to come out of it. My little guy brings his Pikachu everywhere and he loves it more than any bear he's ever had!
27. Num Noms Lip Gloss Truck

The Num Noms Lip Gloss Truck is such a fun new toy that really stands out from the pack. Create, personalize custom lip gloss, such a fun little toy!

28. Pokémon Z-Ring Set

I love any and all Pokemon wearables. My kids get so into it especially with the Pokemon Go craze, and the Pokemon Z Ring is just that. My little guy wears his whenever he plays Pokemon Go which I love.

29. Fisher-Price Think and Learn Code-a-Pillar Toy

We totally love the Code-a-Pillar Toy! If your little wants to grow up and make video games, this is where to start. The Code a Pillar works on sequences for an intro to coding!
30. Despicable Me 3 Talking Jail Time Minion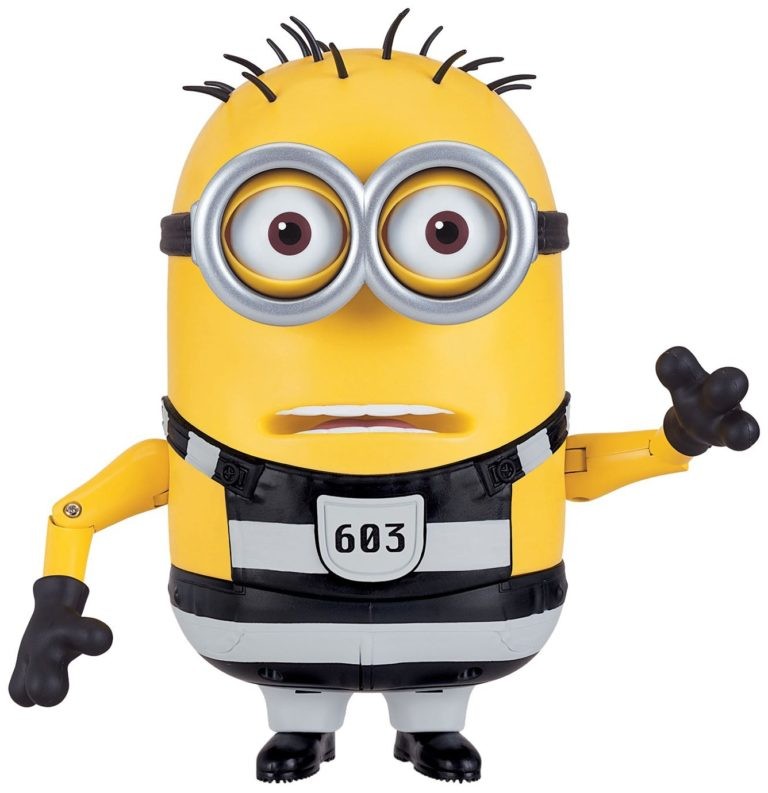 Have a little one that can't get enough Despicable Me? These adorable Despeicable Me 3 Talking Jail Time Minion are funny, has cool features like sayings and the reactions are priceless. If you have a minion fan this is the toy to grab!
31. Sky Viper V2400 HD Streaming Drone With FPV Headset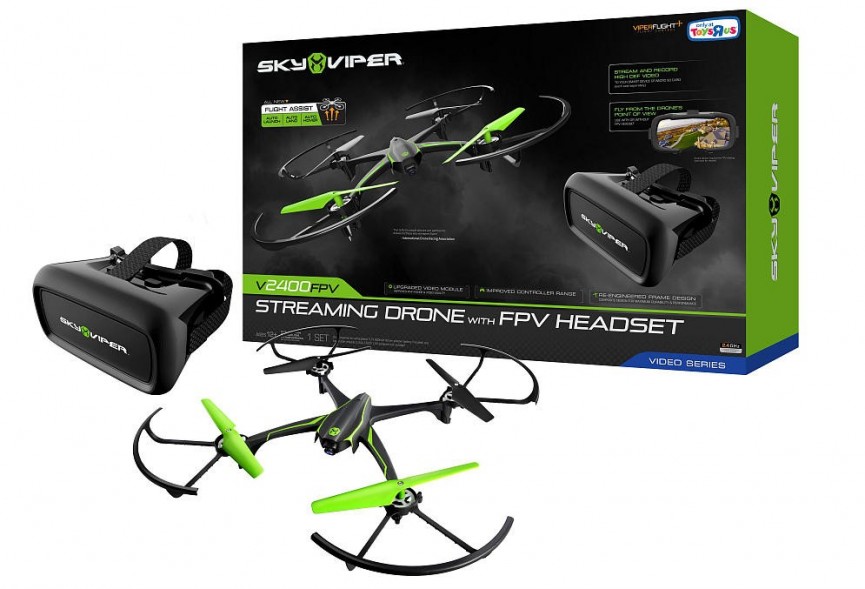 These newest Drone is here, and you'll want to get it while you can. Last year we got a drone and the camera barely worked. The Sky Viper V2400 HD Streaming Drone is a whole new idea into drones, film from your headset in a whopping HD quality, I love this idea!
32. Shopkins Happy Places Happy Home
Shopkins will be a hit again this year, with the Shopkins Happy Places Happy Home kids can collect and decorate Popette's home with all the Happy Places Petkin furniture they wish. Looks like it'll be a hit this year!
Grab the Shopkins Happy Places Happy Home from Toys R Us for $29.99 or from Target for $29.99!
33. Finding Dory My Friend Dory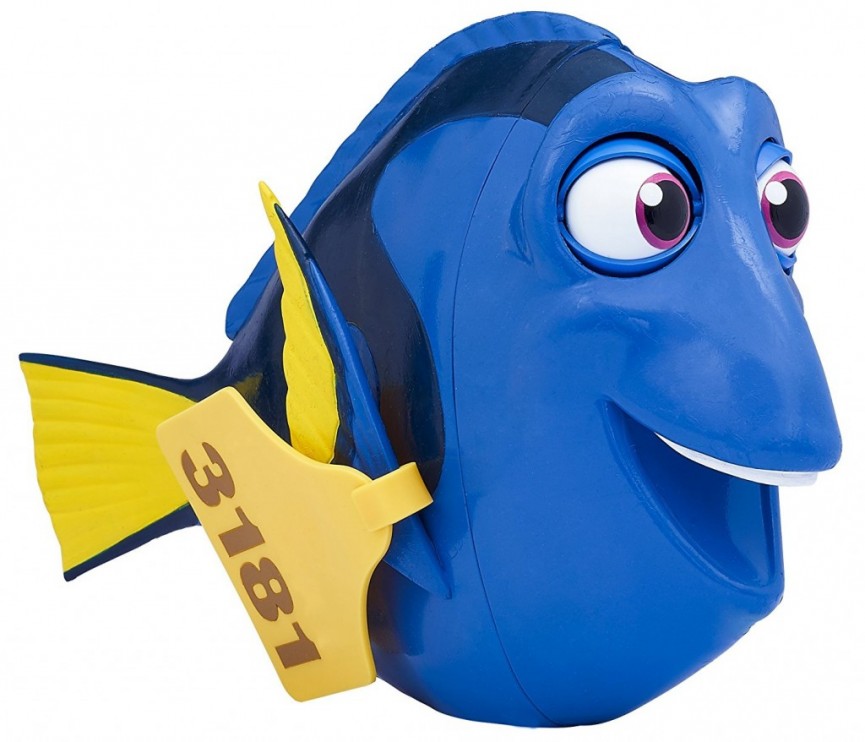 Finding Dory was the most popular in our house this year, and now you can grab the hottest Finding Dory doll on the market, Finding Dory My Friend Dory! This adorable doll sings songs, speaks whale (lol) and says over 50 fun loving Dory phrases!
34. Cozmo the Toy Robot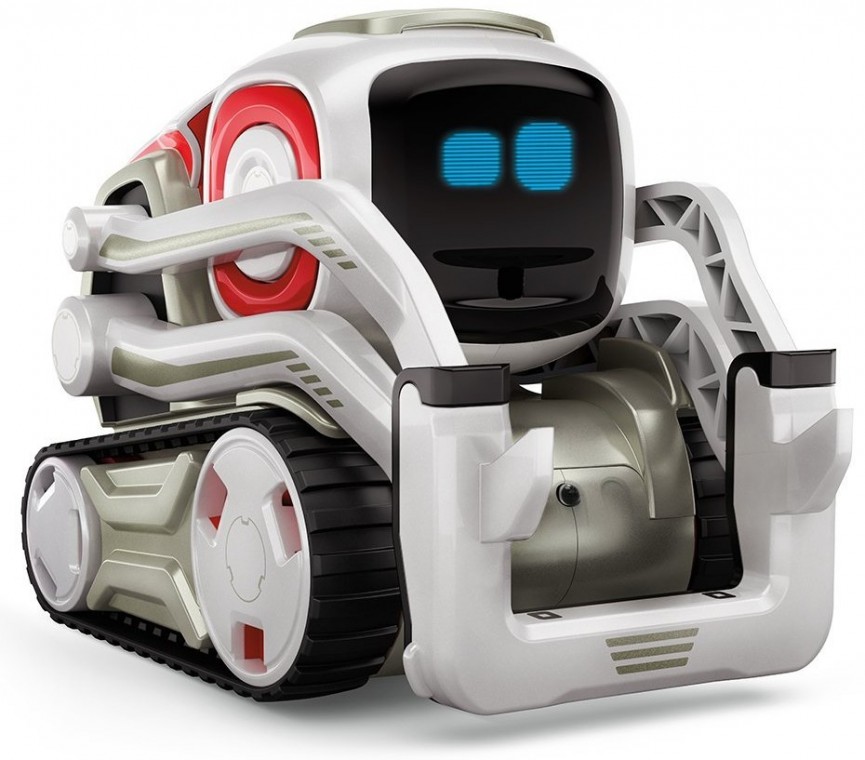 This thing is awesome. Cozmo the Robot is like a real Robot that interacts like a real friend thats fun and adorable. Cozmo has facial recognition plays game and can even interact with the dog!