Download ALL of the Top 2016 Black Friday Ad Scans
21 November 2016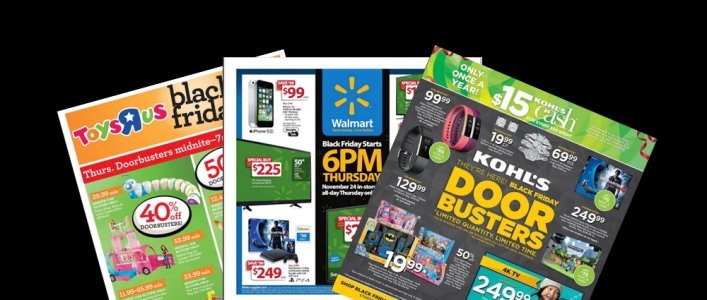 Are you looking for where you can download (and print) all of the top 2016 Black Friday Ad Scans? You're in the right place!
With tons of ad scans all over the place, we figured we'd put them all in one spot to make you deal hunting this week a little easier.
I know some people (like myself) love having a physical copy of the 2016 Black Friday Ad Scans so we thought we'd put them all together in easy to use printer friendly versions, below you'll find a list of all the top black friday ad scans, so you can print them out before you head out to the sales!
Make sure you join our Black Friday & Christmas Deals Facebook group so you're on the inside of all the sales happening this week!
Also, make sure you bookmark and share this page with friends and family looking for a simple Black Friday guide this week.
Here are Downloadable 2016 Black Friday Ad Scans:
There's something fun about mapping out all the top retailers, best deals sales and comparing each ad scan that makes Black Friday that much more fun.
Let us know below which sales, deals, bargains or ad scans you are keeping your eye on!
More Black Friday