Martha Stewart Set of 4 Prep Bowls $8.49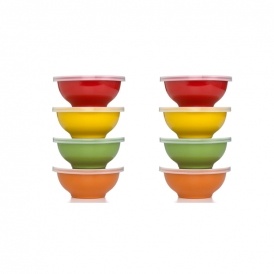 Right now, head over to Macy's where you can score these 4 prep bowls from the Martha Stewart Collection for just $8.49!
This set is regularly priced $18 but you'll be able to get the price down to $8.49 by using coupon code HOME at checkout.
The colors of this set are beautiful, they're a great way to add a little color to the kitchen, without going over the top.
Plus the bowls are really well made, and they can be used for anything (and everything). Use them to prep eggs for breakfast, use them to make pancakes, use them for brownies, whatever prep is needed, these bowls will do the job!
They are colorful and cheer me up whenever I use them, especially when I'm doing menial tasks in the kitchen.