5 Piece Backpack Sets $6 And School Supplies From $0.50 @ Hollar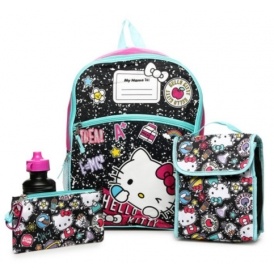 Whose still back to school shopping? We just spotted the absolute best deal yet on huge 5 piece backpacks today for you mommas!
Right now these 5 piece backpack sets are priced at just $10 but when you enter promo code OMG40 you score an additional $4 off making these sets an unbelievable $6!
But the savings doesn't stop there they also have huge back to school savings going on where when you spend $20 on school items you score 5% off, spend $30 to score 10% off or go almighty and spend $40 to score 15% off!
Even sweeter they have this Shopkins 7 Piece Calculator Set for just $1 today. Plus with back to school items as low as $0.50 you can find by Clicking Here this is defiantly one sale you do not want to miss.
I was able to snag up all the remaining things my kids are needing for school and saved a complete ton of cash. Even sweeter no need to go to the crowded store to try and get all my items now there shipping straight to me.
Shipping is free for new members with a $10+ purchase otherwise shipping is free for existing members with a $25+ purchase. Remember the more you buy the more you save so I bumped up my order to $41 and got a huge 15% off on top of my $6 off.