BareMinerals Advent Calendar $67 ($235 Value) + Other Gift Sets As Low As $10 Shipped @ Macy's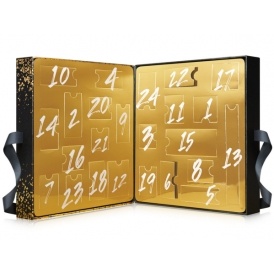 BareMinerals is my absolute favorite brand of makeup, it looks flawless and is made of natural minerals turning your skin into a glowing masterpiece.
Plus right now its on a huge sale! You can score gift sets for as little as $10.20 when you enter promo code VIP at checkout and even sweeter they have an Advent Calendar in this awesome sale!
I totally had to have the pictured 24 piece beauty advent calender box of wonders gift set it is valued at $235 and on sale for just $79 but even sweeter when I applied the promo code it dropped to just $67.15!
Talk about a score I thought about buying all of the gift sets but ultimately chose the box of wonders. I love that it has everything that any girl would love and will make my vanity cabinet totally epic as I try out tons of new products for 24 straight days.
What a perfect way to bring in Christmas, but that's not all you could simply buy it just have all the awesome BareMinerals products at an unbelievable price.
To make this sale so much more awesome it also includes free shipping for any of these products! Plus your whole cart will ship free making this the perfect time to snag up the tunic I have been eyeballing.