Columbia T-Shirts Just $9.90 Each + Free Shipping @ Columbia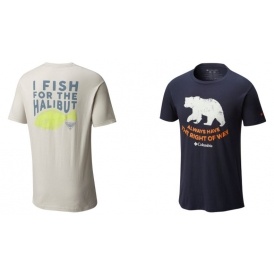 Were always on the look out for our favorite name brands to go on sale and today is totally making me excited!
We just spotted these Men's t-shirts for only $9.90 each! Plus they ship totally free when you sign in with your free account at Columbia.
My favorite thing about these shirts is I love wearing them as well! Who doesn't love a comfy t-shirt to relax back in for a quick trip out town?
These come in over 10 graphics and even have different colors for each. While some size and color options are unavailable.
You will want to shop as soon as possible for the most varieties on colors and size options. Seeing that these include free shipping you can bet at a price this awesome they will sell out soon.