Giveaway: Win FREE Starbucks For Life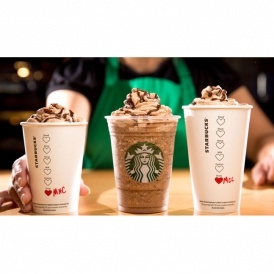 Calling all Starbucks lovers! Right now, Starbucks is having an awesome giveaway where you can enter to win Starbucks for life!
To get started, log in to your Starbucks Rewards account to enter. Even sweeter, there is no purchase needed, just login and sign up and you're good to go.
If you are one of the 5 grand prize winners you'll score FREE Starbucks for the next 30 years! But it's not just that, there are also a ton of other winners they will choose too ($1,320,000 total in prizes) they'll be giving away Free Starbucks for a month, for a week and a lot of Bonus Star prizes!
Check them out below!
125 Second Place Winners: Free Starbucks for a Month
500 Third Place Winners: Free Starbucks for a Week
500,000 Winners: 125 Bonus Stars
125,000 Winners: 25 Bonus Stars
1,000,000 winners Winners: 10 Bonus Stars
1,000,000 winners Winners: 5 Bonus Star
A little cheat we've figured out to better your chances is you can
enter
up to 4 times a day! With how many prizes are available + being able to sign up 4 times a day the chances are pretty good!
Click here
to get started!
Hopefully when you win you'll send a few delicious drinks our way!