Kids Jeans $8.88 (Reg. $19.88) + Free Shipping @ Crazy 8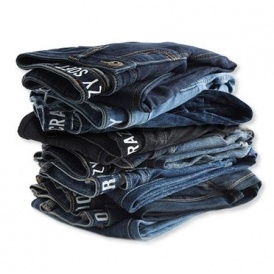 This hot deal from last month is back! These jeans sold out super fast last time so you will want to be fast to get your sizes you need
Right now all basic jeans are just $8.88 at regularly $19.88 this saves you $11 per pair and just in time for back to school shopping mommas. Plus score free shipping with promo code FREESPREE
Crazy 8 has all the styles my kids love from jeggings to boot cut and everything in between you cant go wrong with a pair of these.
Plus they are super comfortable and extra durable which makes me and the kids adore them. My son is one rowdy boy and he tears up the knees in almost all of his jeans except these they can withstand his play for along time.
Make sure you check your magazines and mailers for any 20% off promo codes for Crazy 8 to make this deal even sweeter. But even without the extra discount you still cant go wrong with jeans this awesome.