LackingOne Child Support Headband just $6 @ Amazon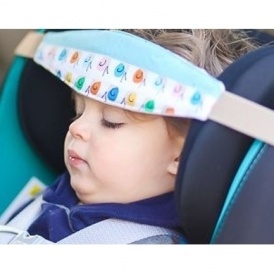 Head over to Amazon right now where you can snag the Slumber Sling on sale for just $6 (regularly $30)! Plus free shipping with Prime or with an order total of $49 or more.

Do you ever look in the rearview and see your little one in the back totally conked out in their car seat with their head slumped over so much that it makes YOUR neck hurt just looking at it?
The Slumber Sling Child Support Headband comes in multiple print styles and fits most convertible car seats and strollers. It's super easy to install and extremely safe...Which is why it's favorited by so many parents.
I mean, the only thing left to figure out is how many I should order because if I can use this in my office chair for those afternoon crashes, then I'll take two!
So get yours today before they're gone and let your little sleep contortionist get some better snooze time during their ride (and look a little more like the angel they are and less like something from the Exorcist)