Lifetime 44" Basketball Hoop Just $79 Shipped @ Walmart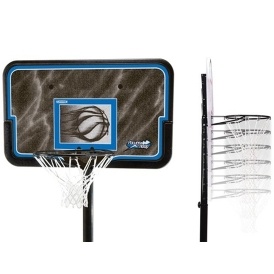 With summer here, it's the perfect time to get outside toys the kids will love. What better way to get exercise than a basketball hoop?
This Lifetime 44" Basketball Hoop is regularly priced $129.99 but you can grab right now if you head over to Walmart for JUST $79!! That's a $50 savings!
I've been spending a lot of time in my backyard this summer, and so have the kids so we thought about getting a basketball hoop. When I was looking at how much they cost however, I had a change of heart.
Most are $150+, but this one being on sale for just $79 I had to do it! That's a great savings, and the kids will love it. This deal won't last, expect it to sell out by the end of the day. You can also choose in-store pickup if you don't want to wait for it to be shipped, or you can choose free shipping at checkout!