Mermaid Glass Just $4 @ Wish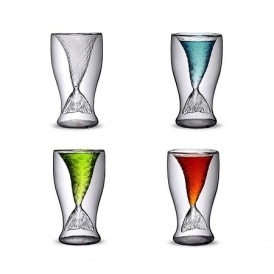 If anyone ever tells you that you drink like a fish you can agree....because you're a mermaid after all. Or at least your drink will be if you head over to Wish and grab this 100ml Mermaid Glass for just $4! Shipping is also just $2. These are selling elsewhere for $10 or more plus shipping.
No home bar is complete without this mermaid glass as far as I'm concerned. Because if I can't do a shot from a mermaid tail I don't think I'll even waste my time with it.
These crystal glasses are sure to be a hit - especially when hanging out with your fellow mer-moms. And you can have fun filling them with different liqueurs to give the mermaid a different colored tail.
And it doesn't just have to be for shots. I just grabbed a few - for our daughter's mermaid-themed bathroom to rinse after brushing her teeth and for a fancy addition to her little pretend picnics and tea parties too.
Just note since this is shipping from outside of the U.S. you'll want to give it a few weeks to arrive. Order now though and have plenty in time for Christmas stocking stuffers too. Seriously just buy one for every person you know or ever met. Mermaid all the things!