Have you been wanting to try a one year Costco membership? Now is your chance. For a limited time, Living Social is offering a 1 year Costco Membership + a bunch of freebies for just $60!
The best part is the membership also comes with a $20 gift card and when you factor in all of the freebies included (see them below) it's a whopping $215 value!
Not only that but it's actually a gold star membership too! For those who don't have a Costco membership, you're not doing it right. I got mine last year on this same exact Living Social deal and never looked back, it's seriously amazing.
Costco has quickly become one of my favorite (and my families favorite) places to shop (a close second to Target) and this deal makes it totally worth getting just for the freebies alone. Here's a full rundown of all of the freebies that you'll get in this membership deal:
A One-Year Costco Gold Star Membership, which includes a membership card for the primary cardholder as well as one free Household Card
$20 Costco Cash Card
Exclusive coupons for three free Kirkland Signature (TM) products ($35.63 value*):
Free Paper Towels Create-a-Size 12/160 ct ($15.69 value)
Free VitaRain Zero Flavored Water 24/20 oz bottles ($9.99 value)
Free Food Court Whole Pizza ($9.95 value)
$25 off an order of $250 on Costco.com
$75 Costco Cash Card toward Costco Travel to the Caribbean, Costa Rica, Europe, Hawaii, Mexico, or the South Pacific (excludes cruises)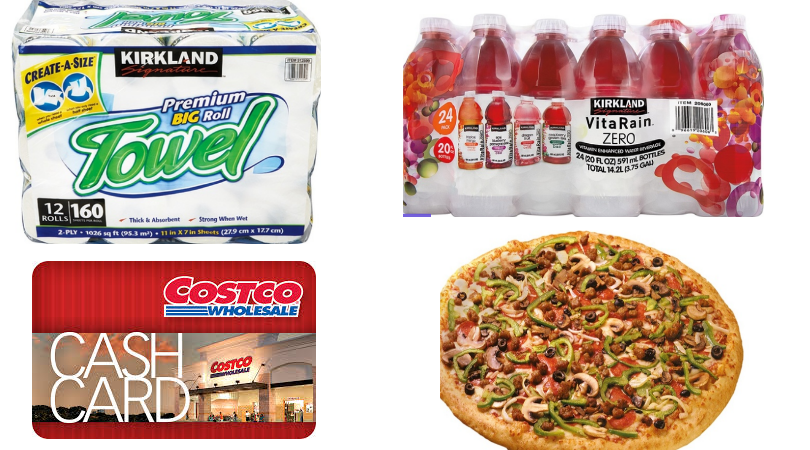 This deal is valid for new Costco members only. After you get the deal you'll visit the Costco membership to complete you voucher and redeem your membership.