Pumpkin People Jack O'lantern Body Stand $20 + Free Shipping (Reg. $45) @ Deal Genius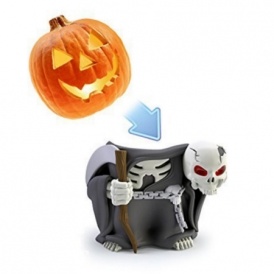 Our Halloween Jack O'lanterns have always been missing something.. a body! Now with this amazing deal they can have their own body stands and look totally amazing.
Plus right now they are marked over half off and on sale for just $19.99 with free shipping! Saving me $25 has never been this awesome.
Im going to have Jack O'lanterns everyone envies sitting right on my porch. I had no idea they even made these but Im sure everyone is going to love them.
Plus they come in different characters including scarecrow, witch, skeleton and grim reaper. Perfect for every Halloween porch, now the struggle of which ones do I want to order when I really want them all?
With the added bonus of free shipping you defiantly cant go wrong with this incredible deal. Halloween is my favorite holiday to dress my house up for and these will make it over the top awesome.