15 Bottles of Premium Wine $75 Shipped (w/ Code) @ Groupon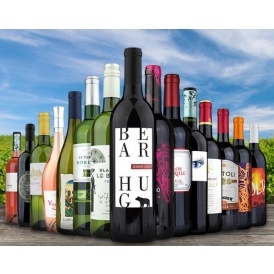 You're gonna love this deal! Right now Groupon is offering a sweet deal on Premium Wine where you can score 15 bottles for just $75 shipped!
The value of this wine is regularly $311 but on sale on Groupon for $65! However, shipping is expensive with these wine deals so you're expected to tag $30 more to grab this deal.
Luckily, you can use promo code OFF to get the price of these down to just $45 then the $30 shipping making it just $75 shipped! That's a steal for 15 bottles of quality wine! That's just $5 per bottle!
I know quite a few Groupon users who've scored this deal who said they love the wine! Also, worth nothing they can ship to all states except Alaska, Alabama, Hawaii, Kentucky, Mississippi, Rhode Island, South Dakota, and Utah.