Calm Yoga Pad or Set of 2 Yoga Blocks $5 Each @ Walmart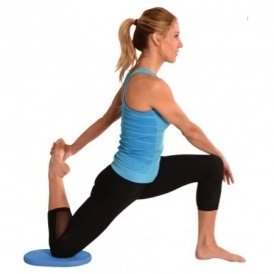 Getting fit in 2017? Well right now at Walmart you can score either this Calm Yoga Pad and this Set of 2 Calm Yoga Blocks for just $5 each (regularly $15 each)! Plus get it shipped free with ShippingPass or a $50+ order. Otherwise, you can just choose free in-store pick up if available near you and skip the shipping altogether.
My goal for 2017 is to declutter and organize - my house and my brain! A scatter-brained momma does no good when it comes to being ready for school activities, house work, or budgeting. When things get hectic they whittle away at everything and before you know it, life is chaos. It's time to zen!
If you're new to the yoga scene and trying to get a good start, you don't want to invest a ton of money in to it when you're not sure if you'll be doing it for a long time. (We all know that piece of exercise equipment that costed a fortune and became a catch all for coats or other crap).
And if you are already into yoga, then you know these are killer prices for accessories you use. So either way, it's a win-win for a novice or a pro.