9 Places To Get Free Stuff Online With No Strings Attached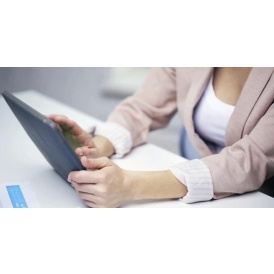 At Mom Deals, we love free stuff.
But not all free stuff is really free. Heck, a lot of the freebies we come across the companies have you jump through hoops just for a free sample or a freebie that's really not that great.
For those wanting truly free stuff online, we're talking free stuff with no strings attached, this is the list for you. A list of the best freebies to score online, with no gimmicks.
We always love finding freebies — from free stuff on your birthday to discounts for students we're always on the look out for the very best.
Here are 9 places to get free stuff online with no strings attached.
1. Free Diapers
If you're a new parent and love free baby stuff (who doesn't) you're actually eligible for free diapers, The Honest Company offers free natural diapers that are fragrance, lotion and latex free!
2. Free Music
How does unlimited free music from all of your favorite artists and bands sound? Most people don't know this but Apple offers are 3 month trial to Apple Music that lets you stream unlimited music for 3 months for free, no strings attached either! Just cancel when it's over.
3. Free Movies
Susprisingly, you can actually score free movies that just came out. Free Redbox codes are a sweet way to get free DVD and video game rentals just by typing the code in the box at your local Redbox.
4. Free First Aid Kid
This is a cool little perk most don't know about. Hop over to the Florida Hospital website to score a free first aid kit which is nice for moms with little ones who get scrapes now and then.
Just fill out the form on the right of the page.
5. Free "Support Our Troops" Sticker
Hop over to this site to score a free military sticker that says "Support Our Troops" what better way to support our troops than a bumper sticker on your car? Also a good way to support our troops it to let them know about discounts for active military and veterans that most don't know about.
6. Free Freezer Labels
Getting your fridge in order? You can actually get free freezer labels by filling out this simple form. This is a great freebie for moms like me who need to get that freezer neat and organized.
7. Free Emergen-C
Anyone else use this stuff when you're sick? You can actually get a free sample from them right on their website that'll be delivered to your door now. I'm so doing this for the next time I'm sick.
8. Free Stuff on Craigslist
Most don't know about this, but did you know you can actually get free stuff from Craiglist? That's right just google 'Free Stuff Craiglist' and see free stuff that's available near you.
9. More local free stuff
Another way to get free stuff nearby is a cool site called Free Cycle. It's pretty much a classifieds site that people will post nearby stuff they are getting rid of. Check it out here.
Your turn: Know any other places that offer free stuff online with no strings attached? Add it below and we'll get it added to the list!