Free Music Downloads: 5 Sites To Download Free Music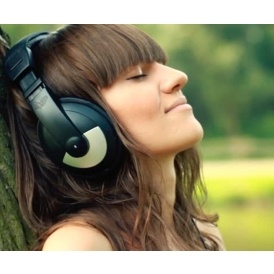 I'm always on the hunt for free movies and free tv, but lately I've been on the hunt for the best places to download free music.
There are a ton of websites out there that offer free music downloads, you just have to know where and how, we're gonna break that down for you!
All the websites listed below will let you download free music legally, and you can download it directly to your computer so you can listen to free music on your phone on wherever you'd like really!
1. Amazon
Little do most know but you can actually download free music from Amazon, and it's super easy to do too! If I'm ever looking for a new tune for a video I'm making Amazon is my first stop for free music.
You'll see all the info on the songs at the link above and you'll be able to download them to your computer for free!
2. SoundCloud
SoundCloud is my second favorite to download free music because while I love it for my kids, I rarely download from there as it's newer music.
If you like new music, SoundCloud is a great option you can get the latest trendy music for free. All music on SoundCloud isn't free, but the ones that are will have a download button on their page for free music downloads.
3. Internet Archive's Audio Library

This is one of my favorite, lesser known ways to download free music. Here you'll be able to find classics, new music and a ton of genres of free music downloads and it's super easy to use.
4. Last.fm
I love this site not only for free music download but also for their streaming services, to me it's up there with Pandora and Spotify.
You can download free music, find the artists you want and seriously they have a bunch of free music you'll want to check out. We love it.
5. Free Music Archive
Last but not least Free Music Archive fore free music downloads. All of the music on this site is free to download and all of the free songs are in the public domain so they're yours to keep.
Browse around find some free song downloads you want and you're good to go, pop them on your phone and you'll be jamming out in no time.
There you have it, we're always on the lookout for freebies whether it's movies, TV, or even free music downloads. I can't think of a better option for when you're just trying to find a song to add to a video, or you just want to relax and jam out without paying a fortune.
Your turn: What's your favorite website to download free music? Let us know below which sites you like to visit for free music!