How to Get Free ShopRunner: 5 Ways To Make It Happen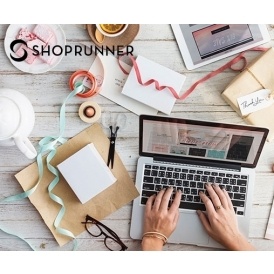 Aside from going with the standard ShopRunner free trial there are a bunch of ways to get free ShopRunner that most don't know.
Some of the most avid online shoppers I've met don't even know how to get a ShopRunner account for free so I figured I'd share them.
Whether you're wanting to know about ShopRunner free with Paypal or, the free American Express ShopRunner trick that many use, we'll be listing all the ways to get you free shipping from ShopRunner below.
What is a ShopRunner?
First things first, what is ShopRunner?
ShopRunner is a shipping service (think Amazon Prime for "other" stores that aren't Amazon, that has free 2 day shipping on millions of items from a bunch of popular retailers like Kate Spade, Urban Decay, Vera Bradley and more.
How to Get Free ShopRunner
The simplest way to get free ShopRunner is to sign up for free. You'll get FREE unlimited 2 day shipping for 30 days and you can cancel during your trial at any time.
Here you'll find all of the ways to get free ShopRunner. Keep in mind there will be new ways to get free ShopRunner in the future and if you find a new way feel free to share in the comments and we'll make sure we get it added!
1. Free ShopRunner With PayPal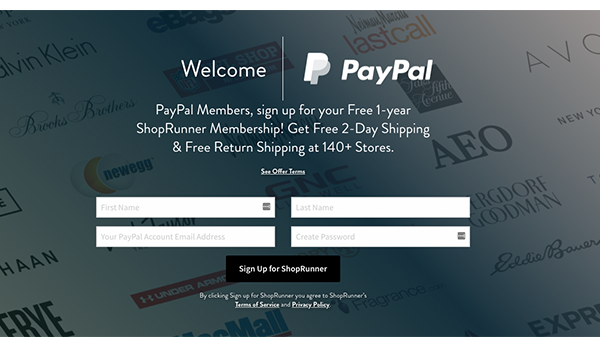 Most don't know about this but Paypal Members get ShopRunner for free too. It's super simple, just sign up for the free 2 year ShopRunner Membership here and you'll get free 2 day shipping and free returns to over 140+ stores.
2. Free ShopRunner with Amex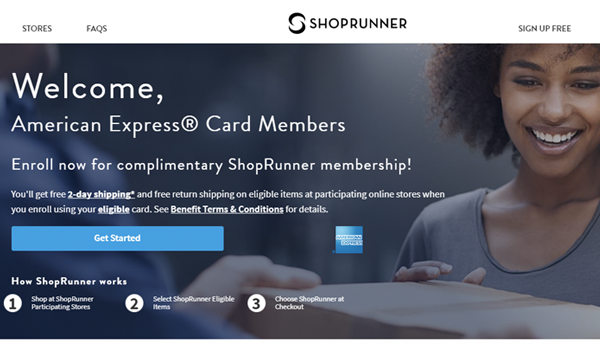 If you are an American Express holder you can enjoy a free complimentary ShopRunner membership just for being an American Express card holder.
This includes free 2 day shipping and free returns on items from over 140 retailers just by signing up with your eligible card.

3. Free ShopRunner with Swagbucks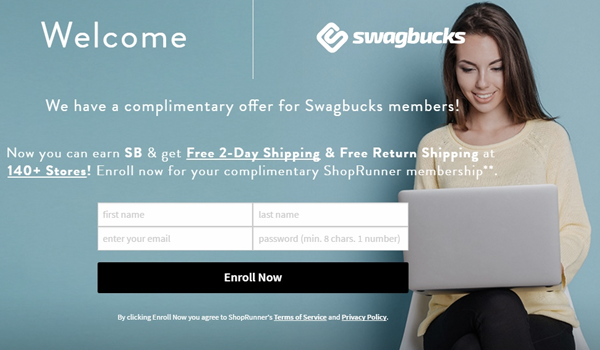 A lot of of our readers have mentioned getting free ShopRunner for years just by being a Swagbucks member.
Swagbucks members get a free complimentary 1 year membership to ShopRunner just by being part of Swagbucks. Not a member of Swagbucks, go here to sign up.
4. Free ShopRunner with Mastercard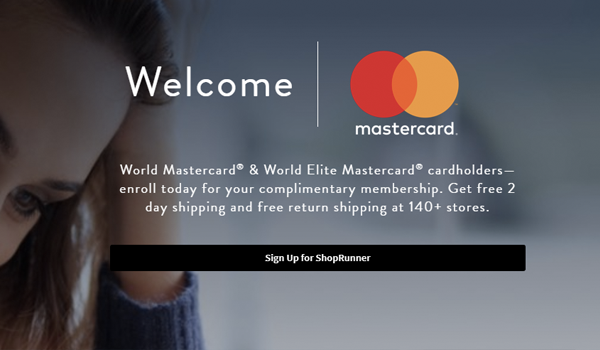 Shoprunner also offers complimentary memberships for Mastercard but the only catch is it's only available for World & World Elite Cards.
5. Free ShopRunner 30 Day Trial
While you might not have any cards or memberships mentioned above. You can always go the old fashioned route a good ol' free trial. While it only lasts 30 days you'll get all premium benefits on shipping with it.
Once the trial ends you'll get billed for $79 for a year membership (unless you cancel it).
Is ShopRunner Free?
No it's not. It costs around $79 a year right now (they do yearly memberships) but luckily there are some ways to get ShopRunner free most don't know about worth trying.
Many of our readers have mentioned getting ShopRunner free one way or another so don't give up on trying to score free ShopRunner, it's worth it!
Is there a full list of ShopRunner stores?
A bunch of retailers have made the jump to ShopRunner you can see the full list here and here's some of the most popular stores; Aerie, American Eagle, Ann Taylor, Bebe, Bloomingdales, Express, Fanatics Juicy Couture, Kate Spade, Kay, Lord & Taylor, Neiman Marcus, New Egg, Staples, Urban Decay, Under Armour, Vera Bradley and more.
How much does it cost to join ShopRunner?
$79/year. But with a free trial we can all cut into this cost, or if you're a member or Paypal or American Express you can just get it free.
See also: Free Redbox Codes: Plus Tips To Get More (2018 Update)

Your turn: Have you tried ShopRunner before? Did you know about all of these ways to get ShopRunner for free? Let us know what you think of the service below!