Kids Bowl Free All Summer 2017 (Valid Nationwide)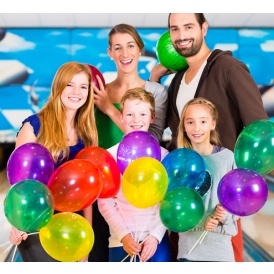 If you're looking for something fun to do around the neighborhood this summer, have you heard about Kids Bowl Free?
Kids Bowl Free is a nationally recognized program that allows kids to bowl free every day during the summer!
All you have to do is enter your location and they will give you a list of participating bowling alleys in your area. (And be sure to check out the alley's details such as available times, age requirements and any shoe rental fees).

Go here and enter your location
You will get a list of participating locations
Choose your local bowling alley
See details on times available, age requirements and shoe rental
Register your child with the form on that page
You'll get a confirmation email (must confirm NOW)
Every Sunday you will get an email with coupons for that week.
Then you just simply register each of your children on the form. You'll receive an email to verify the registration and, after doing so, you'll receive an email every Saturday morning with coupons for that week that you can either print or display to the alley from your phone to redeem your free bowling fun!
They also are offering an option of adding a Family Pass to this offer as well. The Family Pass is good for 2 games of bowling per day, per adult family member for up to 4 family members for the entire summer. And it's just a one-time payment of $28.95.
That's one payment that covers up to 4 adults for the entire summer to play 2 free games each time! So this way the whole family can enjoy bowling together - including mom, dad and even grandma and grandpa!
We did a bowling birthday party for my daughter at the beginning of the year and everyone had so much fun that we said we were going to start making it something we do more often. And now with this deal we can continue to have fun doing it all summer long super cheap!
You can get more information on the Kids Bowl Free program by visiting www.kidsbowlfree.com.