Recently there's been a steady uptick of online thrift stores popping up seemingly out of nowhere.
And the crazy part was I didn't know much about any of them.

With how fast the masses moved to online shopping it only seems right that the online thrift store is the next big thing, and the numbers are proving it.
That's why thrift stores online are becoming a thing. People just like them. It's a good way to get rid of the old when grabbing something new.
The only drawback is how little we actually know about these reselling websites. Figuring out which of these online thrift stores are good is the hard part.
That's why we created a list of Best Online Thrift Stores of 2018. After looking high and low online and seeing how many thrift stores existed we decided to shortlist the top 12 online thrift stores you can shop at right now to make things easy.
Best Online Thrift Stores 2018

When you're constantly having to buy new stuff from kids outgrowing things, it makes sense to try to recoup some of those funds by selling them to help pay for new stuff.
From items like women's clothing and accessories, kids clothing, toys, housewares, furniture and more, online selling communities make reselling your stuff a breeze.
Best of all, you don't even have to clear your whole weekend and spend hours organizing and pricing stuff for an actual yard sale either, you can do it all online!
Whether you're looking for a online clothes thrift store, an online thrift store for furniture or just trying to do some online shopping at some of the top thrift stores, this list can help.
1. Poshmark - Best for Women's Fashion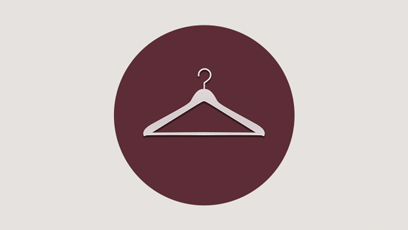 Poshmark leads our list as one of the biggest and best online thrift stores that people are using.
The site works simply by letting users list items in their 'closet' where people can buy and sell from other people with similar interests.
There's also a bunch of features with the Poshmark thrift store that make it stand out from the pack, here are some of our favorite things about Poshmark:
Brand focused: If you need a specific brand, it's very easy to sort by brand on Poshmark.
Great community: Find sellers you'll buy from time and time again.
Easy to use: Take a picture of something and list in 60 seconds.

What I like most about Poshmark is how easy it is to use. It almost feels like using Facebook marketplace for example with the ease of uploading images and finding out prices of items. It's a very enjoyable shopping experience when compared to other online thrift stores.
The buyer pays for shipping and you even have the option of making an offer to the seller too. So if you see something you like you can haggle on the price a little just like a regular yard sale. And after purchasing you are expected to leave feedback on the items you purchase and just like eBay, this all goes toward the stats and feedback of a seller and buyer's profiles.
As a seller:
Your shop on Poshmark is called your closet. And the key to any closet being a success is organization and appeal. A good photo and an honest and detailed description are key.
And your rep will be evident to other shoppers as purchasers will leave feedback on your items which are visible to other shoppers.
Most sellers include hand written note or card and wrap their items very thoughtfully. Tissue paper, gift wrap a little bit of ribbon all goes a long way in making your buyer impressed without costing you really anything extra.
But some sellers also tuck in goodies for their buyers too. Some free samples you scored at the department store or with one of your online orders are things that make a buyer excited about their purchase and much more likely to shop with you again and recommend you.

On Poshmark the shipping costs are deducted from your earnings and you are also charged a 20 percent commission on items over $15 that you sell. Typically this is a known fee in the Poshmark world and so you may see that items are priced to accommodate the added fees so basically the buyer and seller sort of split the difference.

As a buyer:
You should definitely be mindful of the fees a seller has to pay before making a low-ball offer on one of the items in their closet though. For example, you don't really want to offer someone five bucks for an item that is clearly worth $10 because after their fees and shipping they would barely make a buck and so they may be reluctant to sell and will simply decline your offer.
They do, however, have the option to counter-offer your amount. So if they don't flat out reject your offer they may come back with a lower amount in between their asking and your offer to meet you in the middle. Then they make the sale and clear out their closet a bit more and you get an item you were wanting at a lower price. Everyone wins.
It's also important to know that Poshmark does not allow the sale of any items other than Women's Fashion and Accessories, this includes unused beauty items and undergarments as well. But they do not allow sale of baby items or men's clothing as of now so you will be limited to the types of items you can sell on this resale app.
But don't worry, we have found quite a few other sites where you can list your other items like baby clothes, toys and mens clothing.

The Bottom Line:
Pros: One of the biggest online thrift stores, wide variety of items, easy to use.
Cons: Seller fees and shipping charges are deducted from your purchase price.
2. thredUP - Large selection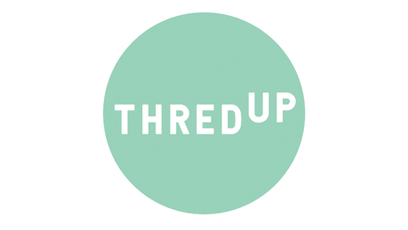 ThredUP has everything from designer threads to vintage clothes. If you don't feel like looking for clothes yourself, they'll do it for you.
Thredup focuses on used women's clothing and also children's clothing and is curated by the site's style experts which differentiates the site from the pack.

As a seller:

To start selling on thredUP you'll need to get a Clean Out Bag. thredUP charges for all Clean Out bags. You can get free Clean Out bags or pay $16 for an expedited service with your Clean Out bags.
So essentially you'll fill up your Clean Out Bag with everything you want to try to sell and they will give you credit for the items they accept of yours to resell on their marketplace. You have the choice of receiving your credit in the form of shopping credits to use on the thredUP marketplace, receiving a PayPal credit (after 14 days and less a 2% fee), or get a thredUP prepaid Visa card after 14 days (no fee).

They say they donate or recycle items that they don't use but you also have the option of paying to have the unaccepted items returned to you. Then you can donate them or try to resell them somewhere else.
If you plan to list your items on multiple sites or resale apps, this is probably not a service you want to use as you're basically sending them what you have and will no longer have access to those items any longer.

As a buyer:
The thredUP marketplace has everything you could imagine and for everyone in your family. You can get free shipping with orders of $79 or more or on every order if you sign up for thredUP Everyday!
Another cool thing about thredUP when compared to other online thrift stores is on the site there is a section where you can recreate celeb looks. While this isn't something incredible, it is a pretty neat part of the site that makes it stand out from the pack.

The Bottom Line:

Pros: You can quickly clear out your clutter by sending it to them.
Cons: You're at their mercy when you send in clothes. Sellers are gambling that none of their items will be used and you either just donated them to thredUP or have to pay to get them back.
3. Mercari - Ebay Simplified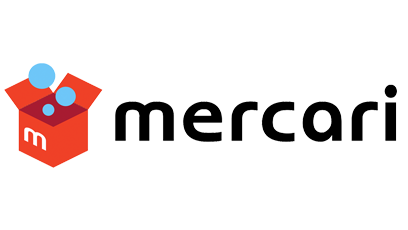 Mercari has risen to online thrift stardom simply because they haven't limited their stock. With Mercari, you can buy and sell anything and the site works as simply as the rest! Put simply, the site works kind of like if Poshmark and eBay had a baby. Mercari's easy mobile marketplace makes buying and selling super simple.
As a seller
All you have to do is snap a picture right from your phone in the app. Then add your price and list it. Once your item sells, Mercari will even send you a prepaid pre-addressed shipping label (unless you selected the option to ship on your own). So you just print the label, pack up your item, and ship it!
Once the item is delivered and the buyer rates the purchase, the funds will be released to you. You can then use your account balance to do some shopping on your own or just have it deposited to your bank account.
Oh and that's the BEST part about Mercari. It's free to sign up and list items and Mercari only charges a 10% fee once an item sells. (which is incredibly low in comparison to other sites!.

The only time you may incur a fee is if you're trying to have them deposit less than $10 to your bank account. Then there's a $2 processing fee. So just wait until you have at least $10 in your Mercari account before asking to have it transferred to your bank account.

As a buyer:
Buy with confidence because with Mercari's Buyer Protection Guarantee, we don't release your payment until you've confirmed that the item has arrived as described.

Once you've received the item, and it's as described submit a rating so we can release payment to your seller. If there is an issue with your item, do not rate, and instead, contact us via the Help Center within 3 days of delivery to request a return or refund.

The bottom line:

Pros: Everything imaginable at low prices and super low selling fees.
Cons: Negotiating prices is a bit trickier (must be done in comments or message).
4. ASOS - Trending Brands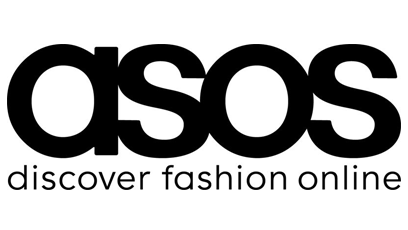 ASOS is one of our favorite websites for finding cool looks and trendy pieces, but most don't know about the ASOS marketplace. The ASOS Marketplace has thousands of thrift stores to shop at and a huge selection when compared to most online thrift shops.
The ASOS Marketplace launched in 2010 and started with just 20 sellers so it's pretty amazing that they've grown so large, since then the site has become the leading online platform for independent brands and vintage boutiques and is totally worth a try if you haven't given them a shot.
As a seller:

This is probably an idea channel for selling if you make clothing or if you have a large inventory worth a decent chunk of change because you'll have to apply to open a Boutique on ASOS Marketplace and it will cost you £20 per month plus 20% commission on all of your sales.

In fact, vintage boutiques must stock a minimum of 20 items at all times to even be considered and be able to stay in business on their site.

You'll have a personal Account Manager though that can help you be your most successful and an editable boutique "storefront" to create your brand and appearance to your buyers. And to keep on point with their trendy appearance, you'll also have to meet their photography requirements. Because while you have "your brand" you also have to follow in line with their brand

As a Buyer:

The ASOS Marketplace features over 1000 independent boutiques where you can score both vintage and up & coming designer fashions. It's actually pretty crazy when you're browsing the site because you get the edgy high-trend vibe and could very easily be looking at a denim vest circa 1990 that you donated to Goodwill years ago and now wish you had again.

Shipping and pricing is going to vary from boutique to boutique. And since this is predominantly used in Europe, you may find that while shipping to European countries is free, shipping to the U.S. will almost always have some type of shipping fee involved.

They have everything very categorized so you should be able to navigate to exactly what you're looking for.

The Bottom Line:

Pros: Huge selection at really good prices.
Cons: Quite costly if you don't have a large rotating stock of items.
5. Tradesy - Discounted Top Brands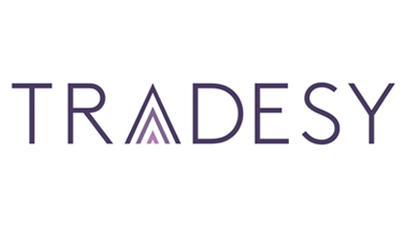 Tradesy was made for women and we really love the website design. This online consignment shop has millions of members who are all buying and selling their designer handbags, shoes and clothing.
This site is very similar to the set up Poshmark with its own look and feel that really is distinct.
As a seller:
One good thing about Tradesy is that you can sell straight from your closet - Meaning you don't have to send your stuff in to be inspected and purchased by Tradesy and then left with nothing in return if they decide not to buy it for resale (like Maeven and thredUP)
You sell straight from your closet meaning you ship the items purchased to their buyers and then use the money you earn to fund your own shopping addiction on the site, or have the funds deposited right to your bank account.

Selling is super simple on Tradesy and you can post an unlimited number of listings from your computer/desktop, iOS or Android apps. You just set your price, choose your shipping method, add a description and photos and then review the breakdown of earnings and fees before publishing. Your funds from sales you make are available as soon as the item(s) are delivered.
As far as shipping options, you can choose to receive a Shipping Kit in the mail, print a label directly from your Tradesy account, or handle shipping on your own. The cost of your chosen shipping method is then added to the item's price, so the buyer pays both your listing price and shipping at checkout (not you).

As a buyer:
One thing that most buyers are worried about with purchasing used items and not seeing them in person first is what if they don't fit? What if they're not as pictured? What if they're damaged? But as a buyer on Tradesy you can buy with confidence thanks to their fair and simple return policy.
This site is super easy to use too...which can be a good or bad thing. Good because I can find so much stuff I love super quick. Bad because that's just more money I want to spend. LOL. But when you're getting your designer brands (most in nearly new condition) for up 90% off retail, well, you don't feel so bad spending a little bit of money.

The bottom line:
Pros: Tons of inventory. Well priced. Sell from your own closet with reasonable fees.
Cons: It's addicting!
6. Ebay - The "O.G." Oldie But Goodie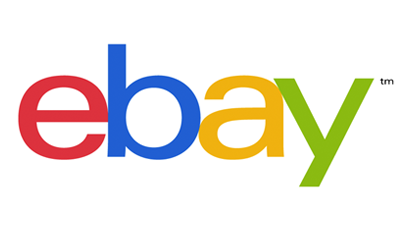 Ok so you've heard of eBay before, but have you really given it a chance? The site is as easy (if not easier) to use as Amazon now a' days and they totally have a lot to offer. Whether you're buying or selling, you should browse eBay and consider listing your stuff there, or buying.
It easily has one of the biggest selections when compared to other online thrift stores and there is no shortage of buyers, sellers and bidders so you'll want to be on your game when shopping there, but you can find some huge wins you'll want to check out.
As a seller:
You'll want to be sure if you are listing your items up for auction that you have your settings all in place with any reserves, etc. so that you don't end up losing an item to a highest bidder without recouping what the item is worth or what you wanted to get out if it.
That's why alot of times people just go straight to the Buy Now listing and don't haggle with the bidding wars at all anymore. But if you have an item that may be pretty desirable and you don't have alot in it, it's always fun to see what some things may end up going for.
Fee-wise it's pretty standard. Like most resale and online thrift stores, you're going to have to pay a fee to list or sell an item on their marketplace. But with a site like eBay, their fees are not only reasonable but also get you access to their millions upon millions of users.
But there are different fees for different types of listings - whether you go with auction or Buy It Now listings. So be sure you read through them carefully so you can list the way that's right for you and without spend more money in fees than you need to.
The other good thing is that you keep your inventory. So you can also keep these items listed on other sites too at the same time (and just delete from the others or mark as "Sold" once it sells on one of them).

As a buyer:
Who doesn't love watching an item and throwing in a bid here and there? You always feel like you won when you end up with the highest bid. But the downside is that it can be addicting. And if you have a demand for winning, just be careful. It's easy to get into a bidding war and want to keep pushing your bid up higher and higher just for the sake of winning...Until you've spent $100 on an item you could buy for $20, that is.
You can find everything on eBay from every category imaginable (and lots you probably couldn't even think of yourself). Another perk is that most items on eBay (even those coming from outside of the country) also have free shipping too which we love of course!
If you're not one to gamble or don't want to run the risk of a bidding war, try to filter your search results by the "Buy It Now" items so you won't have to mess around them. But one tip I like to practice is to check out what all of the Buy It Now prices are for an item you want and then sort the results by price to see if you can find one cheaper.
As long as you don't bid above the lowest Buy It Now price for an item you want, you're pretty safe and could save yourself quite a bit of money!

The Bottom Line:

Pros: If you need something specific, this is the spot to check. Easy to use.
Cons: Bidding wars, hard to browse without specific brand in mind, no community.
7. OfferUp - Better Craigslist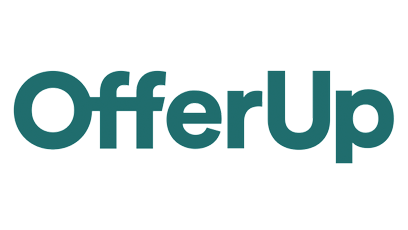 OfferUp is another Craigslist-type site that offers free listings for sellers and many features for buyers to make offers and view items in just about every category you could imagine.
Sellers are verified and it creates a much more secure shopping experience (with less spam too) than you get on other similar selling sites.

As a Seller:
One of the biggest advantages of selling on OfferUp is that you don't have to give your name or, email or phone number in your ad. All transactions are done anonymously through the messenger feature.
But that doesn't mean they're full of spammy accounts (ahem, Craigslist). OfferUp verifies a profile through your drivers license and valid phone number. Or you also have the option of signing up through Facebook. And while it's not required, it is a really good feature because as a buyer you can choose to only make purchases from users who have been verified.

It's also a really fast process.This is very similar to Craigslist in that you are meeting with local buyers and it's totally free to sell on OfferUp unless you're buying featured or ad space for your listings which is an option too - but not required.
As a Buyer:
Since users are verified and you can elect to only shop with verified users you can be sure of a secure shopping experience. And these are all items in your area with a wildly popular following so you can find items you want, make offers and then meet for pickup and payment.

But just remember, as with any listing service like this, don't ever give anyone your credit card information or agree to make any payment for anything before you have the item. And always try to meet in a public place if possible just for added security.

The bottom line:

Pros: Tons of users = tons of items. Plus it's local and free!
Cons: Low-ball offers are very common.
8. LetGo - Craigslist Made Easy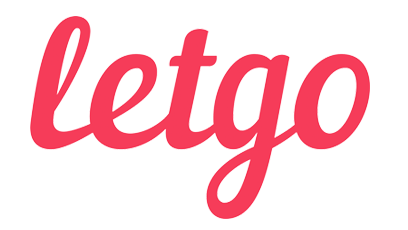 An app-driven selling feature that lets you get rid of your unwanted goods fast and efficiently. You're not limited to just fashions and not even designer brands.
This app is for everything. Clothing, toys, housewares, tools, electronics, and more. You name it and you can find it on this app.
You can sign in using your Facebook account which makes it super simple and you're ready to go - buying and selling have never been easier than they are today.

As a seller:
One perk to selling is that yo maintain your inventory. You don't have to pay to send them off to somewhere that will scrutinize your stuff only to decide not to purchase it for resale and then you're stuck losing it or having to pay to have it shipped back to you.
That also means you're able to list your items on multiple selling apps and sites simultaneously. Just be sure to mark any items you sell there or anywhere else as "sold" on all of your apps and accounts because it's a huge let-down to buyers if your items are still showing as available when they're already sold.

All you have to do to sell is just snap a photo with your smartphone and add your price. Just be sure that when you sell an item. There are no fees to use this selling platform. Just like Craigslist, you just list your item, and meet with your potential buyers for payment and pickup.

As a buyer:
The filtering options on LetGo are much more user-friendly than Craigslist with a streamlined look and usability that makes it much more desirable to use.
These are local items that you're shopping for so you don't have to make any payments online or through the app. You just decide on a price with the seller and then make arrangements to meet up. Word to the wise, always try to meet at public places. Also, don't give anyone any of your personal information. Stick with cash if possible and avoid giving your credit card or checking info.

The bottom line:

Pros: Local. Free. Easy.
Cons: Popularity may vary by location so you may not have alot of of inventory in your area.
9. Craigslist - Still Worth Checking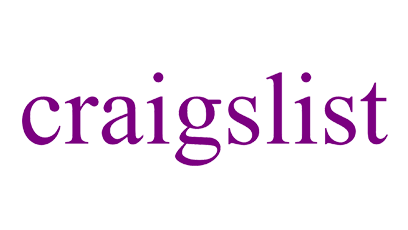 Craigslist has been around for quite a while now and it's got a devoted following of both shoppers and sellers.
Firstly, because it's free. And also because it's divided by region so you can shop areas near to you and avoid paying shipping or higher prices on things if the seller has to ship them.
Craigslist also has a category for virtually EVERYTHING. From online classifieds like jobs, homes, cars, (even dating) and more, to every resale items. You can get farming equipment, animals, everyday household items, tools, toys, clothes and more.
As a buyer:

Just be aware when shopping on Craigslist for those spammers and scammers. If it's not a local straight up sale with a valid asking price and a legit method of payment or if they're asking you for any personal information or to pay with any method of payment that you're not comfortable with, avoid it.
You don't need to give anyone a credit card number anymore. With apps like PayPal and Venmo, you can send money electronically for free and instantly without exchanging any personal information.
And for the record, it's definitely a good idea to make sure you have goods in-hand at the meeting place or at pickup before you send anyone any money electronically. Don't ever prepay for an item before you have it.
As a seller:
Be sure to list your item clearly and with as much detail as possible so that people looking can find it. Also, pictures are a big helper - and a good picture is worth its weight in gold. As a buyer on Craigslist, if a listing says it doesn't have any pictures, I skip it altogether and I could imagine other shoppers do the same. So don't shortchange yourself simply by not uploading a photo. It's easy to do right from your phone or computer.

The Bottom Line:

Pros: Free, local and they have everything.
Cons: Buyer beware of spammers.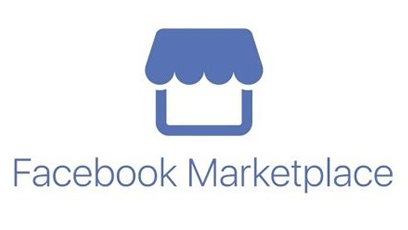 Before Facebook launched their Marketplace section, I know plenty of people (including myself) who joined local community yard sale and resale pages.
The beauty of Facebook groups is that you can probably find one right up your alley in a town near you. From Lularoe to everyday items, there is no shortage of groups.
In fact, that's is what sort of made it overwhelming. Before you know it, you're a member of a ton of groups and it can be hard to keep track of sometimes. But with the Marketplace launch, it simplified all of that - and you don't have to leave any groups either because it even works hand-in-hand with them!
When you list an item on the Facebook Marketplace after uploading your pictures and adding your item details and price, you will also be prompted as to what other resale groups that you're a member of that you'd like to list it on as well.
Then when an item sells, you can just remove it or mark it as sold on all of them at once too - no more going to each group individually to do that!

As a buyer:
Just keep in mind that you're allowing your personal profile to be noticed though so it's a safe warning to be sure that your personal information is protected. Pictures of your kids, your locations, job, etc are all things you want to be sure are guarded from the wrong hands.
But don't worry, if you're personal information and page is kept private mostly for just your friends, you're not opening that information up to anyone on the Marketplace. They will just be able to see anything that's public in your profile. If you're not sure of what information is public on your page, be sure to check your Facebook settings where you can view your profile as it appears to the public and make any necessary changes before listing or shopping on the Facebook Marketplace.
And if you're that worried about it, you could always make a second profile with a second email that's just strictly for your shopping and listing. That way none of your other personal information is even at risk. Just note that some sellers may respond a little leery since you may not look like an established user to them.

As a seller:

It's important to remember that, like Craigslist, there are always scammers around on the internet. And when you're selling on any site or app, just be sure that you're not giving out any personal information. Not to mention that but when you have a buyer who wants to purchase your item, it's not a bad idea to meet them in a public place rather than giving them your address.
But overall, you can't beat selling things for free. That's exactly why the good old fashioned yard sales are still around. Because it's great when you can sell your old stuff but it's even better when you're not paying fees or shipping charges to do it!

The bottom line:

Pros: Free and easy to use and streamlines with all of your groups
Cons: Personal profile could be viewed if it's not made private in your settings.
11. Etsy - Vintage Heaven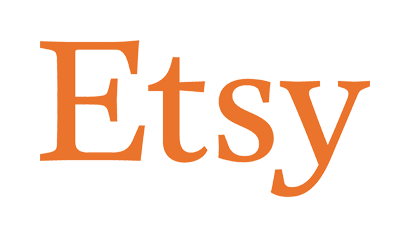 Etsy is another site that we love. Not only do they have a ton of wholesale and handmade items but you can also find great vintage and used items as well.
The search-ability of the site allows you to find exactly what you're looking for or just peruse to find things right up your alley that you didn't even know you needed.

As a seller:

Etsy charges a listing fee of 20¢ per listing. On top of that, you also have to pay sellers fees and transaction fees and any shipping you may be responsible for (although you can add shipping rates to your items so that they are paid by the seller if you're not shipping for free). The fees work out to like 3 percent each so you're still basically selling your items for less than 10% fee and Etsy's huge cult-following opens you up to a world full of potential customers.
It's easy to create a shop and list your items and, again, a good picture can't be beat when it comes to selling things online. Stage your photos, and also, I recommend watermarking them too if you're selling anything of value or handmade.

As a buyer:

It's super easy to shop on Etsy and they even offer promotions from time to time. So whether it's jewelry, clothing, party items, or more, Etsy will probably have it. And like eBay originally started, the shops appreciate feedback after you purchase an item.
Etsy can be accessed through the web on mobile or desktop or you can use their easy-to-navigate Etsy app for even more accessibility and access right at your hands whenever you want it. It's free, don't worry.
The bottom line:

Pros: Huge selection of a wide variety of items worldwide.
Cons: More vintage and jewelry items, less actual yardsale/thrift items.
12. Maeven - One Stop Shop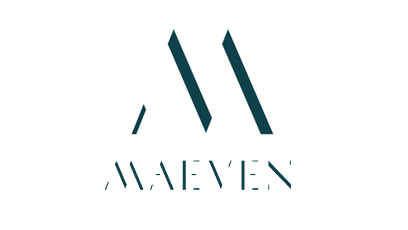 Like thredUP, Maeven is an online consignment shop based in Brooklyn that lets you send in your vintage designer brand fashions.
They clean and restore all items before listing them and boast that they are meticulous about their inventory, which stands out because we haven't seen any other sites doing just that, which is neat.
As a seller:
Well as a seller, that means that you're sending off your used goods and have no guarantee what, if any, of your items they will decide to use. But if you're looking to clear out your closets this will definitely do it. As whatever they don't use they can donate or recycle.
But if you want to list on multiple sites or just donate the items to Goodwill or some other charity yourself, then this may not be the route to go.

As a buyer:
Buyers on Maeven can be assured that the scrutiny to trends and details by Maeven staff means that you're getting top-notch vintage goods and at well below designer prices. And once you get a feel for the merchandise it's pretty easy to become addicted.

The bottom line:
Pros: High quality, affordable, vintage designer fashions.
Cons: You're at their discretion as to what items, if any, they may purchase from you.
In Conclusion
According to America's Research Group, around 18% of Americans will shop at a thrift store during any given year. With how easy online thrift stores seem to be to use (and cheaper) we expect this number to rise over the next 5 years.
What better way to shop for second hand stuff then to do it from home on your laptop or phone and having it delivered or picking it up?
These money saving apps and websites have stood out from the pack of the best thrift stores online and as we find new ones (or if you do share it with us) we'll get it added. Have one we missed make sure you share it with us below and we'll add it in.
The beauty of selling with these online thrift and resale apps is that you can list on multiple sites and apps too. It's like running your own online business!
Now you tell us! Is there another site that you've used to sell your items? If so, be sure to let us know your thoughts in the comments!