Best Yeti Cooler Deals of 2018 (Updated Daily)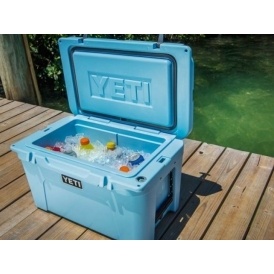 Looking to save some money on the next Yeti Cooler you're grabbing?
With how popular Yeti Coolers have become we decided to round up the best Yeti deals to make things easy.
Whether you're looking to grab a new Yeti on sale, looking for a Yeti Soft Cooler, or on the hunt for a Yeti Tundra Cooler this we're highlighting the best Yeti Cooler deals you'll actually want.
Top Yeti Deals for Today:
Keeping up with Yeti Cooler sale and promotional offers from bigger retailers like Cabelas, Academy, Ace Hardware and others is totally worth it.
While they might not have as good of a deal as Amazon, some of the smaller items will be cheaper at these stores to bring people in.
Over on Amazon you can get the YETI Hopper TWO Portable Cooler in Field Gray or Fog Gray for $50 off the regular price at just $249 right now, pretty sweet bargain worth checking out.
Other noteworthy Amazon Yeti deals today include:
Amazon is always a safe bet for sweet deals on Yeti, but the prices can sometimes not be the best deal you'll find on Yeti, just the best available deal right now.
Also, don't overlook eBay. If you don't shop on eBay much but are in the market for a new Yeti Cooler, you should consider grabbing one from eBay.
They seem to have the most competitive Yeti Deals we've seen from any store and the shipping policies are for the most part just like Amazon.
Here's some of the best eBay Yeti deals we've spotted:
You'll be able to find some great deals throughout the year from a variety of retailers we've mentioned. The key is to stay on top of the Yeti sales and deals.
Your turn: Have a deal we missed? Share it below and we'll get it added in! Or, let us know one of the Yeti Cooler deals you've gotten in the past that we should look out for!
---
Related Buyer's Guides and MomDeals' Lists: