Is DirecTV Now Worth The Price? An Honest DirecTVNow Review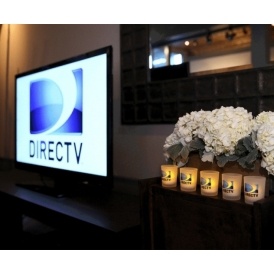 I can't be the only one who thinks:
Cable alternatives like DirecTV Now can be a great way to save money.
For how much I was paying for cable, slashing my bill and having no contract is a relief.
With DirecTVNow starting at just $35 a month many are jumping ship and giving the new streaming options a try.
We figured why not give a quick DirecTV Now review so you can have an idea of what channels are available, what packages they offer and also any current deals being offered.
What is DirecTV Now?
DirecTV Now is a simple stand-alone streaming service offered by DirecTV.
Like SlingTV, DirecTV Now offers variety of streaming channels for a relatively small amount of money with plans and packages that start at just $35.
The cheapest DirecTV Now plan offers 60 of your favorite channels with some of the more popular channels being ESPN, CNN, Cartoon Network and others.
We'll be breaking down everything about the service in this post including what devices work with DirecTV Now, a breakdown of the channel lineup and also any packages, plans or deals you can score.
What DirecTV Now Plans are there?
DirecTV Now has four plans to choose from which are:
What channels come with DirecTV Now?
The DirecTV Now Channel list is a little bit better than some of the competition. Not only does it have some of our favorite channels but it also has a bunch of channels for the kids.
The DirecTV Now Live a Little package consists of channels for the whole family. My favorite thing about DirecTV Now is how much is offered with these cheapest plan.
DirecTV Live a Little Plan


Cost: $35 per month
Number of channels: 60+
Channels Included: A&E, ABC, AMC, Animal Planet, Audience, AXStv, BabyFirst, BBC America, BET, Bloomberg Television, Bavo, CBS, C-SPAN, C-SPAN2, Cartoon Network, CMT, CNN, Comedy Central, The CW, Discovery, Disney Channel, Disney Junior, Disney XD, E!, ESPN, ESPN2, Food Network, Fox, Fox Business, Fox News, Fox Sports, Free Form, FX, FXX, Golovision, Hallmark Channel, Hallmark Movies & Mysteries, HGTV, history, HLN, ID, Lifetime, MSNBC, MTV, MTV2, National Geographic, NBC, NBC Sports, Nick Jr. Nick, OAN, Reelz, RFD TV, Spike, Syfy, TBS, TCM, TeenNick, Telemundo, TLC, TNT, TruTV, TV Land, Univision, USA, Velocity, VH1, Viceland, WE tv, WeatherNation.
DirecTV Just Right Plan

Cost: $50 per month
Number of Channels: 80+
Channels Included: All the channels of Live a Little plan plus 20 new channels.
New Channels: AWE, Big Ten Network, Comedy.tv, Cooking Channel, ESPN News, ESPN U, Fuse, Fusion, GSN, IFC, Jusic Central, MLB Network, nicktoons, Science, ESPN SEC Network, Sundance TV, Tennis Channel, Travel Channel, ONE, UniMAS, The Weather Channel
DirecTV Go Big Plan

Cost: $60
Number of Channels: 100+
Channels Included: All the channels of the Just Right plan plus 20 new channels.
New Channels: American Heroes Channel, BBC World News, CBS Sports, Centric, CNBC World, Destination America, Discovery Family, Discovery Life, DIY Network, FM, FS2, FXM, Golf, Logo, MTV Classic, Nat Geo Wild, NBA TV, NHL, Olympic Channel, Revolt, Universal Kids, and Universo.
DirecTV Gotta Have It Plan

Cost: $70
Number of Channels: 120+
Channels Included: Boomerang, Chiller, El Rey, StarzEncore Action, StarzEncore Black, Starz East, StarzEncore Family, StarzEncore Classic, StarzEncore West, StarzEncore Suspense, StarzEncore Westerns, and Univision Deportes.
Does DirecTV Now offer DVR?

You'll probably agree with me when I say...
Having DVR is a must when it comes to watching TV.
DVR is big one for me. It's one of the biggest thing I look at when choosing a new streaming device or service and a lot of new streaming companies launched without this feature.
Luckily, DirecTV DVR does exist and it starts at just $10 per month and lets you record up to 100 hours of content which is more than enough for those who can't live without it.
What devices work with DirecTV Now?

Whether you're wanting to know if DirecTV Now works on Roku or Apple TV or whichever device you use, we'll be listing all DirecTV Now devices on the market below to make things easy:
Amazon Fire TV
Amazon Fire TV Stick
Android smartphones
Android tablets
Apple TV
Chromecast
Google Cast
Google Chrome
Internet Explorer
iPad
iPhone
IPod Touch
Safari
If you're wondering what devices can't run DirecTV Now they've recently announced that they do not have an app compatible for the Xbox One yet but we expect it soon.
DirecTV Now Deals
With new subscriptions DirecTV Now has always offered sign up deals, promo codes and coupons for new customers who are wanting to try the service.
We figured we'd round up all the DirecTV Now Deals below for those who are new customers and are looking to sign up for the best offer that's available.
---
Related Buyer's Guides and MomDeals' Lists:
Your turn: Do you plan on trying DirecTV Now? What would you like to see them add that will keep you on as a customer long term? We'd love to hear from you!