Remember the days when Lisa Frank's designs adorned everything from school supplies to clothing? If you're one of those who cherished the vibrant and whimsical world of Lisa Frank, get ready to share that nostalgia with your little ones.
Lisa Frank, the iconic brand known for its dazzling, colorful designs, has joined forces with everyone's favorite comfy slip-ons – Crocs – to create a collection that screams fun and individuality.

In this article, we'll dive into the details of the Lisa Frank x Crocs collaboration, where to purchase them, and what people say about this exciting partnership.
---
A Closer Look at The Lisa Frank x Crocs

The Lisa Frank and Crocs collaboration is a match made in fashion heaven. Lisa Frank's Head of Brand, Forrest Green, expressed their excitement about this partnership, highlighting how it seamlessly unites Lisa Frank's signature aesthetic with the iconic comfort of Crocs.
This limited-edition collection allows fans to embrace spring with boldness, color, and individuality.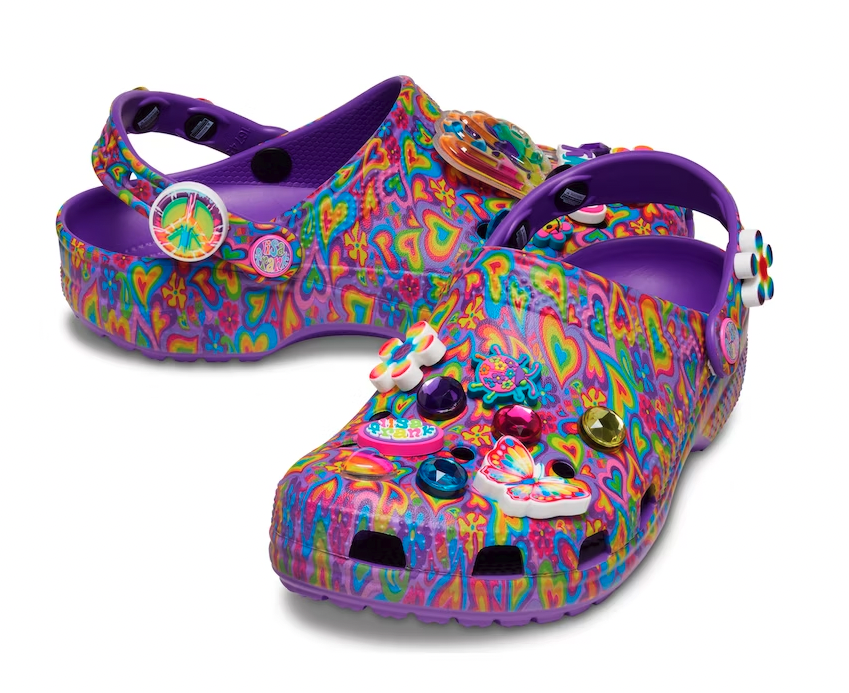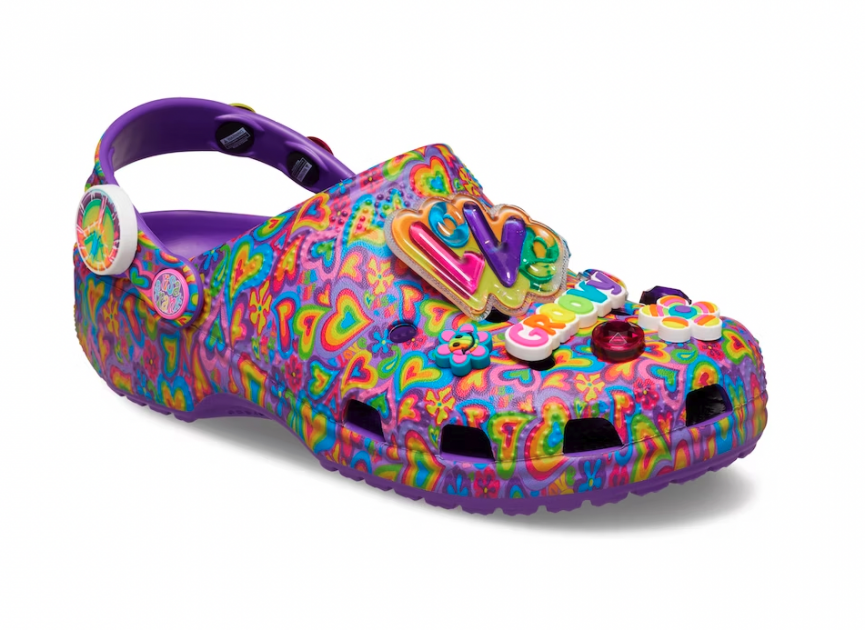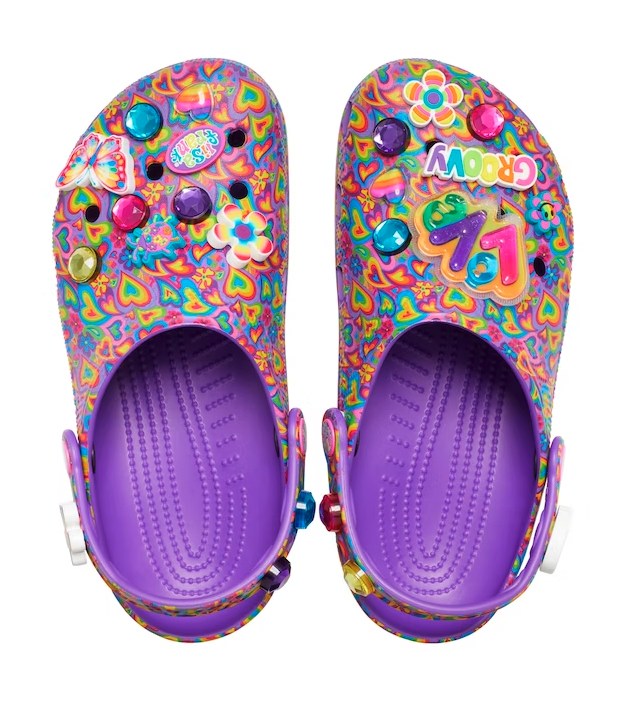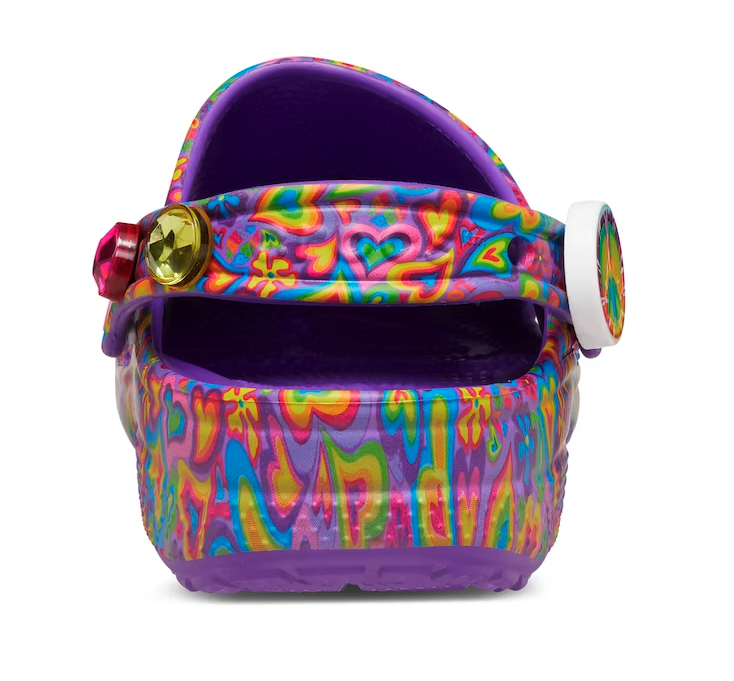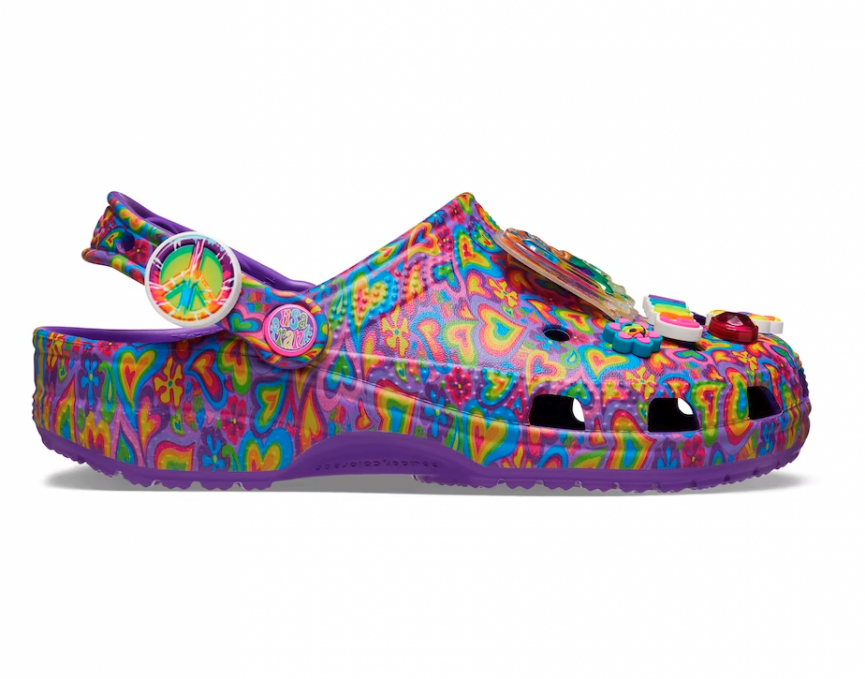 The Lisa Frank x Crocs collection is a vibrant burst of creativity featuring Lisa Frank's distinctive designs known for their kaleidoscope of colors and playful characters. What sets these Crocs apart are the sparkling jewel Jibbitz charms that enchant your child's footwear.
These dazzling, practical slip-ons are perfect for spring and summer, with their easy-to-clean design making them a win-win for parents and kids. It's a fusion of style and convenience bound to brighten up any wardrobe.
---
Where To Buy Them Right Now
Now that you're excited about getting a pair of these whimsical Crocs for your kids, you're probably wondering where you can find them. The Lisa Frank x Crocs collection is expected to be in high demand, so securing a pair for your little one is a priority.
The official Crocs website is one of the best places to start your hunt for the Lisa Frank x Crocs. Here's where you can begin your search. They often release new collaborations and collections on their site, making it a reliable source to snag the latest styles.
Pink Lisa Frank Unicorn Crocs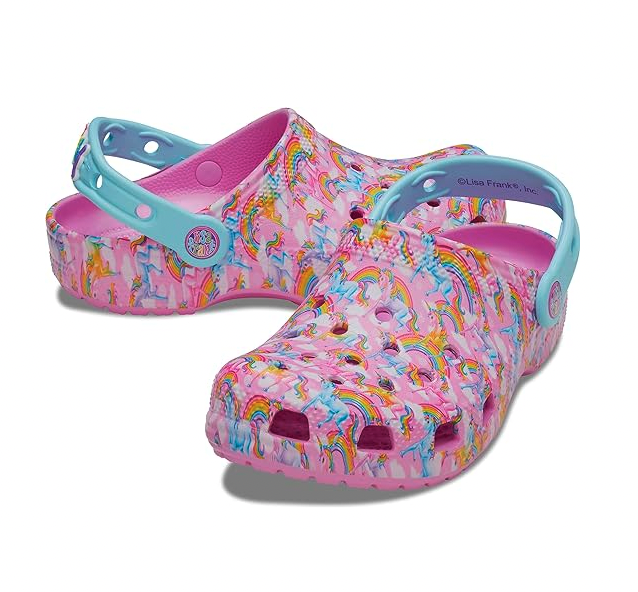 ---
Blue Lisa Frank Unicorn Crocs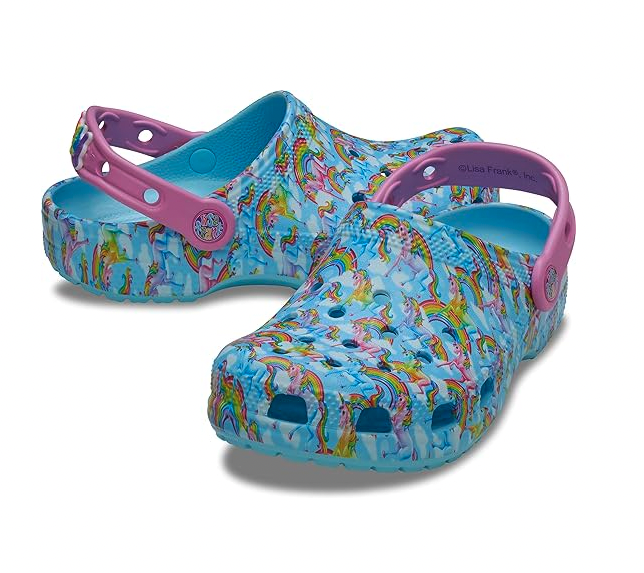 Description: Size 1 Little Kid to 6 Big Kid
Price: $49.99
---
Blue Lisa Frank Tie Dye Crocs

Description: Size 2 Little Kid to 6 Big Kid
Price: $49.99
---
Lisa Frank Jibbitz Shoe Charms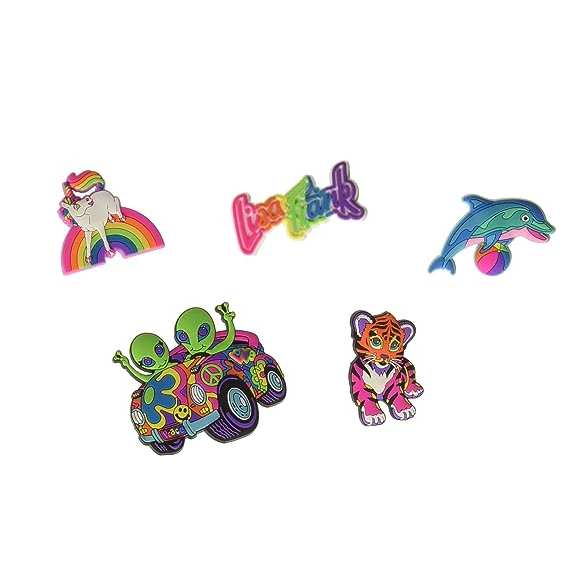 Price: $19.99
Description: Disney, Hello Kitty, Marvel, sports, food, cute animals, flowers, and other trendy shoe charms.
---
What Shoppers Are Saying
The anticipation surrounding the Lisa Frank x Crocs collaboration has generated quite a buzz, and people are eager to get their hands (or rather, feet) on these unique shoes.
Here's what some early reviewers and fans are saying:
I bought these for my 10 year old granddaughter and she loves them. The colors are bright. There are more jibbitz than we expected on both shoes and not just on the shoe but also on the straps. Really are cute Crocs and I'd highly recommend them!
My granddaughter loved these for her 7th birthday! She was the happiest I've ever seen her from a gift. It was so satisfying to bring that kinda joy in her life.
My 5 year old picked these out. She loves the bright colors and sparkle. They fit like her regular crocs. I like that she can quickly slip them on to go outside, however I didn't realize that the decorations were glued on, instead of being pop off charms, which makes them harder to clean.
---
Why We Love Lisa Frank Crocs
Kids Love Them: Parents report their children are thrilled with their Lisa Frank Crocs. The vibrant colors and adorable designs are a hit with the younger crowd.
Comfort Meets Style: Crocs are known for their comfort, and this collaboration adds a new dimension with Lisa Frank's signature style. Reviewers mention that these Crocs are fun and comfortable for extended wear.
Collectible Appeal: Some collectors and long-time Lisa Frank fans consider these Crocs valuable additions to their Lisa Frank collections. They see them as a unique and nostalgic item.
Great Gifting Option: Many buyers consider these Crocs as perfect gifts for birthdays, holidays, or brightening a child's day. The combination of Lisa Frank's magic and Crocs' practicality makes them a thoughtful present.
---
Our Verdict
The Lisa Frank x Crocs collaboration is a refreshing breath of creativity in a fashion world marked by seriousness. It seamlessly combines the cherished notion of Lisa Frank's designs with the practical comfort of Crocs.
Whether you're a parent seeking to introduce your children to the enchantment of Lisa Frank or a nostalgic fan, these Crocs are a must-have addition to your collection. They offer a delightful blend of style and functionality. With multiple purchase options, from the Crocs website to retail stores and online marketplaces, securing a pair is easily within reach.
Act promptly, as early reviews and fan enthusiasm indicate that the Lisa Frank x Crocs collection is a resounding success. With these captivating Crocs, let your children's feet become a canvas of color and creativity this spring and summer.

Sign up for our newsletter
Get more deals from Mom Deals with our daily newsletter