Teacher Discounts: 80+ Stores That Offer Teacher Discounts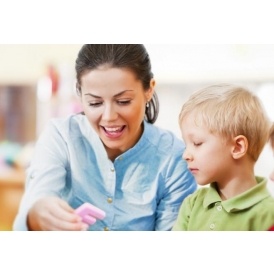 When it's back to school time, every mom is a fuss over finding the best deals. School student supplies get much more attention and ad space in your weekly circulars.
But for the all the teachers out there, fret not! Teacher discounts are always on our radar.
There are plenty of businesses out there who have not forgotten about you and all that you need to get for your new school year each year so we've made a roundup of all stores with a teacher discount.
So whether you're looking for teacher discounts on restaurants & food or things like teacher hotel discounts, we've rounded up all of the great discounts for teachers available to our hardworking (and underpaid) teaching staff across the country to make things easy (and cheaper).
Where Do Teachers Get Discounts?

Teachers spend endless hours not just teaching our children during their school day but developing fun ways of teaching them and often times, at their own expense!
And while some percentages of their expenses may be reimbursed, it also helps to find a great retailer who offers teacher discounts too!
Along with the basic classroom supplies and essentials like books, there are also a number of discounts you can get on things like Photoshop and software programs, laptops and computer accessories, even museums and insurance benefits!
And when you have to dress the part, you'll be happy to find there are lots of clothing stores with teacher discounts too!
There are plenty of restaurants that offer teacher discounts and even teacher discounts on gym memberships so you can burn off those cals after enjoying a nice discounted meal.
Eligibility requirements vary by retailer and location but for the most part, these discounts are available whether you're teaching kindergartners or are a professor of college students.
Some teacher discounts are also limited to a specific area (such as museums or amusement parks only located in certain states).
For example, if you're wondering do teachers get discounts at Disney and Universal? We've got all the answers for you.

And on top of the teacher discounts, you can also score even bigger savings if you're shopping during seasonal promotions that are so common with back to school.
So in May during Teacher Appreciation Week and toward the end of Summer when all of the back to school sales start popping up, you can get even bigger savings by stacking sale prices, promo codes and your teacher discount!
So we've scoured the web and compiled this listing of over eighty of the best discounts for teachers.
Teacher Discounts
Shopping for school supplies or items for your arts and crafts projects with your students? Well here's a handy list of retailers nationwide that offer discounts for teachers.
A.C. Moore: 15% off your entire sale & regularly Priced items.
Abbe Museum (Maine): Abbe Museum Shop offers a 10% discount to teachers.
Academic Superstore: Students and teacher save up to 85% on software.
Adobe: Students and teachers get 60% off creative cloud apps.
Aerosoles: Get 15% off any items price $39.99 & up in-store.
Apple Store: Exclusive pricing for students & teachers.
Art Institute of Chicago (Illinois): Free admission for all teachers.
AT&T: Most schools offer teachers 15% off ask your school for offer.
Banana Republic: Students and teachers get 15% off.
Barnes & Noble: Get up to 25% off publisher's list price and more.
Ben Franklin Crafts: 10% off on classroom materials.
Blick Art Materials: Freebies and purchase discounts available.
Book Warehouse: Get 15% off just about everything in-store
Bose: Save up to 15% off your next Bose purchase.
Boston Children's Museum: Free admission for active New England teachers.
Bunion Bootie: 10% off your cart total.
CJ Banks / Christopher & Banks: 10% off certain in-store purchases.
Carnegie Science Center: one free general admission once a year.
Churchill's Photography: Get 15% off Wedding Packages + 10% off other photo packages
Colonial Williamsburg: Discount admission with proof of employment at walk-up window.
The Container Store: Exclusive teacher discounts all year long.
Dell: Get special pricing on computers and programs when your school is affiliated
Denver Art Museum: $10 off annual membership good for free admission all year.
Discount School Supply: certain items are eligible for a teacher discount.
Easy Spirit: Get 15% off any regular priced items in-store with valid school ID.
Eddie Bauer: 10% off in-store or through their catalog by calling 1-800-426-8020
Elvis Presley's Graceland: K-12 Teachers get free admission with proof of teacher status.
Farmers Insurance: Free resources & lesson plans + insurance discounts.
FedEx Office: 15% off nearly everything in-store.
The Field Museum of Chicago: Teachers get free admission with school ID.
Florida Aquarium: Get free admission with proof of teacher status.
Half Price Books: Get 10% Off + year-round rewards
Hobby Lobby: 10% discount to schools, churches and other non-profit organizations
Inkjet Willy: Save 10% on eligible ink & toners with code WILLY10.
Isabella Stewart Gardner Museum: Half price admission or BOGO tickets.
Izzit.org: free videos no strings attached.
J. Crew: 15% off for teachers & college students with valid school ID in-stores (and outlets)
JoAnn Fabric: 15% off discount on all purchases.
John & Mable Ringling Museum of Art: Get $10 admission with school ID at box office.
JourneyEd: After ordering, contact to confirm your teaching status to get discount applied.
Kennedy Space Center: Teachers in FL & GA receive a free Annual Educator Study Pass
Legoland (CA): Free admission on weekends & during Teacher Appreciation Days
Legoland (FL): A year of free admission with Florida Teacher Pass (including water park!)
Lenovo: Select your state & school for list of available deals on computers, laptops & tablets.
Liberty Mutual: Special coverage for teachers including $0 deductible.
LOFT: 15% off regular-priced purchases, special shopping events & sweepstakes
Madewell: 15% off for teachers & college students w/ valid school ID in-stores
MagMall: Call 212-225-8278 for exact discounts available
Make Great Light: 10% off off your purchase.
Mark Twain Boyhood Home & Museum (MO): Teachers/staff get free admission.
Marriott Hotels: Book online or in-person & show teacher ID at checkout for teacher rates
Michael's: 15% discount on your entire purchase every day.
Milwaukee Public Museum: Get free admission with MPM Educator Pass + discounts.
Museum of Science, Boston: Free Teacher Partner Program pass + other discounts.
Naked Binder: Call to get your unique coupon code for discounts.
National Geographic: Half-price on previous issues + $12 annual subscriptions (reg. $19).
National Park Service: Get 15% off your purchases at Visitor's Centers.
New England Aquarium: Free admission + 10% off cafe, gift shop & more.
New York & Company: 15% off in-store plus exclusives offers to use in-store and online.
The New York Times: Pay 99¢ for your first 4 weeks then get 50% off list price after that.
Office Depot: 10% Off + $10 Reward w/ every $75 spent & more
Office Max: See Office Depot above for details
Orlando Museum of Art: Free admission during school trips & discounted annual passes.
PBS: Get thousands of free lesson plans, games, videos and more
Party City: 10% to 20% off in-store with signed letter on school letterhead
The Perot Museum: Pre K-12 teachers in TX, AR, LA, OK, NM & Mexico get free admission.
Pets In The Classroom: Grants of up to $12 + Grants for pet supplies
PureTalk USA: 20% off your first bill with promo code TEACH20
Schular Books: Get 20% off Educational, Children's & Young Adult selections
Science Museum of Minnesota: Get a $60 Annual Household Membership ($35 off!)
SeaWorld: K-12 Teachers in FL, TX, CA get free admission all year with Teacher Study Pass.
Shedd Aquarium in Chicago: IL, IN, MI, WI, teachers get free admission. $3 off for teachers from other states. Register online before you go.
Sony: Up to 10% off select products for college students, teachers and staff.
Speed Stacks: Get one free set per organization!
Sprint: Sign up for Spring Works Program for educators and save on your monthly services.
Staples: 5% back in Rewards, Free shipping online & $2 cash back for toners recycled
Talbots: 15% off all regular-priced purchases in-stores with valid teacher ID.
The Tech Museum (CA): Individual Educator Pass $35 (reg. $50) / Family $105 (reg. $125)
Verizon Wireless: Up to 20% off your monthly bill. Sign up or sign in for eligible offers.
The Wall Street Journal: Subscribe and get their Educator's Rate
Walt Disney World Swan and Dolphin Hotel: Get teacher discount rates thru 12/23
West Elm: 10% off online & in-store + 15% off instantly with Study Circle sign-up.
Western Digital (WD) Store: Get 20% off if you're a teacher, staff or student.
Did we miss any? If you know of any other retailers that offer teacher and educator discounts, be sure to let us know in the comments! Because together, we save!