Beauty & The Beast Live Action Enchanted Rose Jewelry Box $9 @ Amazon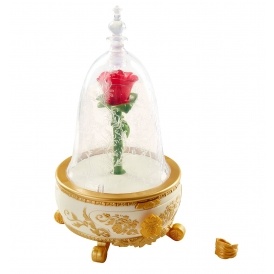 Look at this amazing jewelry box. The rose opens, closes and lights up it will be sure to be your little girls favorite jewelry box and right now its priced at just $9 with free shipping!
This jewelry box is an amazing find and I couldn't resist but to grab it up for my daughter. She loves the Beauty and the Beast and in fact we just now went and seen the movie. This is going to be such a huge surprise Im to excited to see her smile.
Can true love Blossom before the last petal falls? This jewelry box is beautiful and includes a feather ring, a drawer and it plays a song. How much more awesome could this box get.
To top off this amazing find it ships for free! Thats right no prime membership needed.