This Is Us Jack Crock-Pot & Instant Pot Decals From $3 Shipped @ Etsy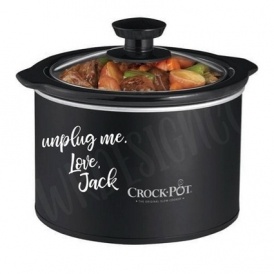 Anyone else spend one night a week ugly crying at This Is Us? If so this is a kitchen staple you're going to need! Head over to Etsy where you can get these This Is Us Jack Crock-Pot and Instant Pot Decals for as low as $3 shipped!
The Crock-Pot decal has a sweet message from Jack with a gentle reminder to unplug your Crock.
I mean if there's any way they could just destroy a mom's heart on that show, it was with a Crock-Pot culprit, am I right?!
That one is priced at just $6.74 with free shipping.
The Instant Pot has a bit more relief with a sultry looking Jack saying he's so glad we bought an Instant Pot instead. Haha OMG.
It's priced at $6 with free shipping.
They have lots of other options available too. You can browse the entire selection of options here.
When a show just takes your heart strings every. single. week. and rips them to pieces, it's good to be able to have a little laugh. Or just cry all over again I guess.
#JackForever