11 Secrets to Saving Money at Target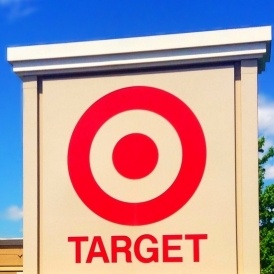 Almost as soon as you find out you're expecting, you find out how much people looooove to give unsolicited parenting advice (much of which comes from those who aren't parents yet). With so many parenting styles and methods, you're sure to encounter some disagreement.

There is however, one thing that we ALL seem to agree on... The joy of shopping at Target. We're not sure what it is. The product selection? Those little red clearance stickers? Or maybe we're just all hopped up on caffeine from hitting the Starbucks counter on the way in.
Whatever it is, we've all felt the happiness of wandering up and down the aisles, putting things into the cart, (and then taking them back out again).
With so much of our shopping taking place inside those tan and red walls, we rounded up 11 tips to help you maximize your savings at Disneyland for Moms:
1. Know the Target Markdown Schedule.


Did you know Target has a secret schedule for weekly markdowns? Here is a cheat sheet you'll want to get familiar with so you're the first to know about markdowns at your store.
Monday – Electronics, Accessories, Kids Clothing, Books, Baby & Stationery
Tuesday — Domestics, Women's Clothing, Pets and Market (food items)
Wednesday — Men's Clothing, Health and Beauty, Diapers, Lawn & Garden and Furniture
Thursday — Housewares, Lingerie, Shoes, Toys, Sporting Goods, Decor & Luggage
Friday — Auto, Cosmetics, Hardware, & Jewelry
2. Find the markdown % in the top right.


Take a look at the clearance tag, look closer at the top right of the tag, this number will tell you what percent the markdown actually is.
It's good to know to see just how marked down the clearance item your buying is. If it's only 30% off you may want to wait until it drops lower.
3. The original price is bottom left.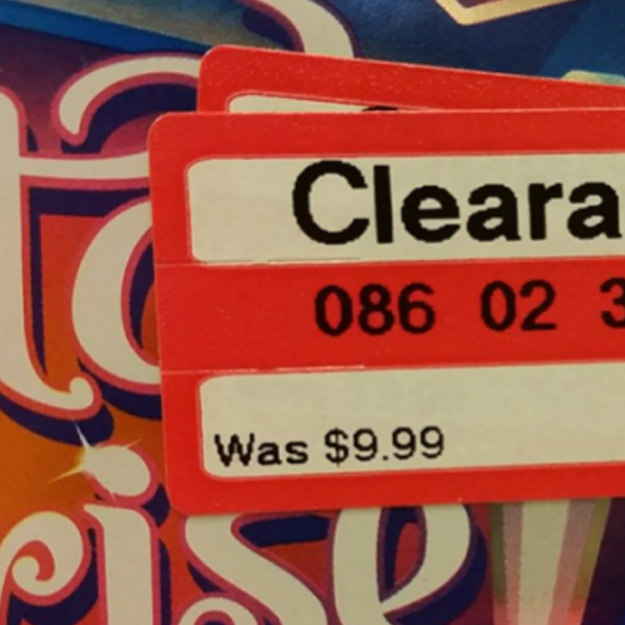 May sound simple, but when clearance shopping you want to make sure you comparing the original price with other retailers to make sure even though it's on clearance you're getting a great deal.
The upper right of the tag shows the percentage of the markdown, while the lower left is the original price, by knowing these two you can compare with other retailers to see how good of a deal you're scoring.
4. If the price ends in .06 or .08 it will be marked down further.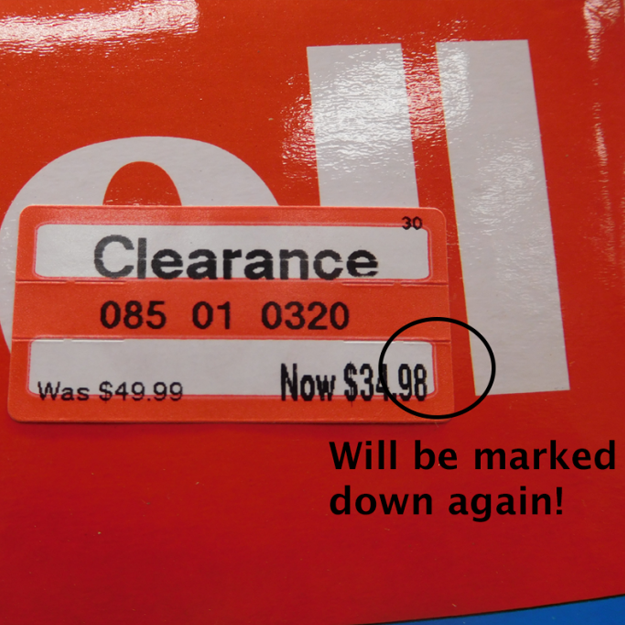 Look at the price tag, if the new price ends in $0.06 or $0.08 that means the item will be marked down again (assuming there is inventory left) and it will remain on clearance for two more weeks.
Expect a further markdown and come back to get this deal, this is the best wa to score the best deal. Get the best possible deal by being patient here.
5. If the price ends in .04 the item won't be marked down again.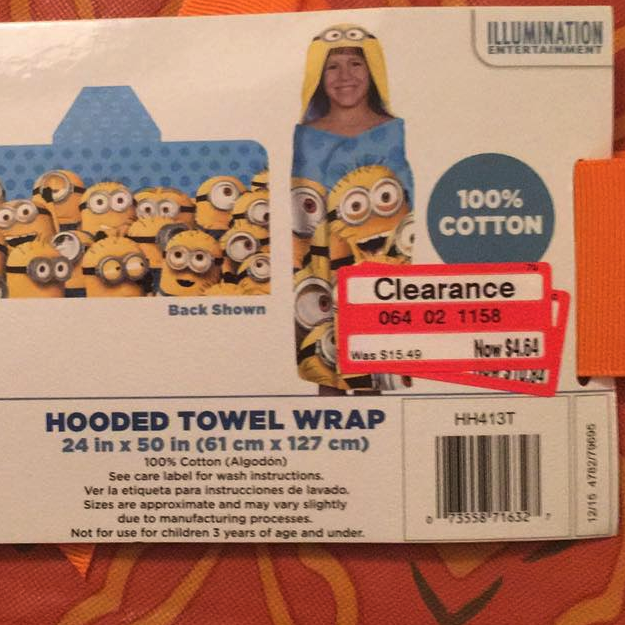 If the price ends in .04 the price is final and won't be marked down again. Hey I guess they have to cut us off eventually right?
This is when you will score the best Target Clearance Deals, by waiting for prices to drop and end in 4.
6. Return up to $75 in merch a year without a receipt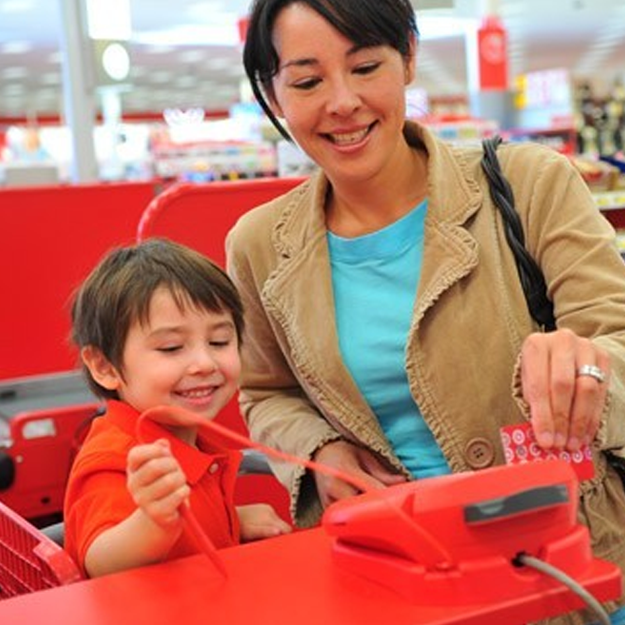 Knowing this can save you a ton on purchases you'd like to return but don't know where the receipt is.
Target has a limit on the amount of returns you're able to make annually without having a receipt, but up to $75 is pretty generous if you ask us.
See also: Target Return Policy: Answers To Your 11 Biggest Questions

7. Get an extended return period with a REDCard.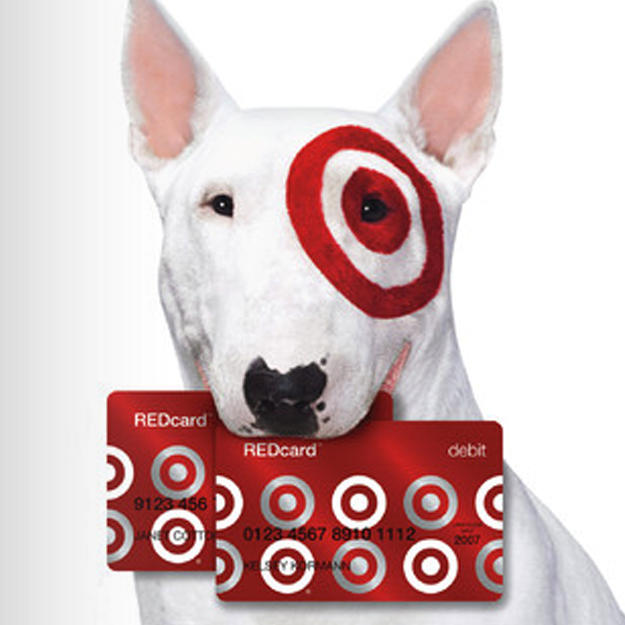 Another amazing perk of the Target REDcard (aside from the additional 5% back and free shipping) is that you get an extra 30 days to return all of your items at Target or on their website.
8. Enjoy FREE and unlimited returns when you shop on Target.com.
Did you know you can return any Target purchase by mail for free?
Just go online, visit the online return center and print a prepaid return label for free. Target will take the bill!
9. If you play on paying by check, you won't be able to get an immediate refund.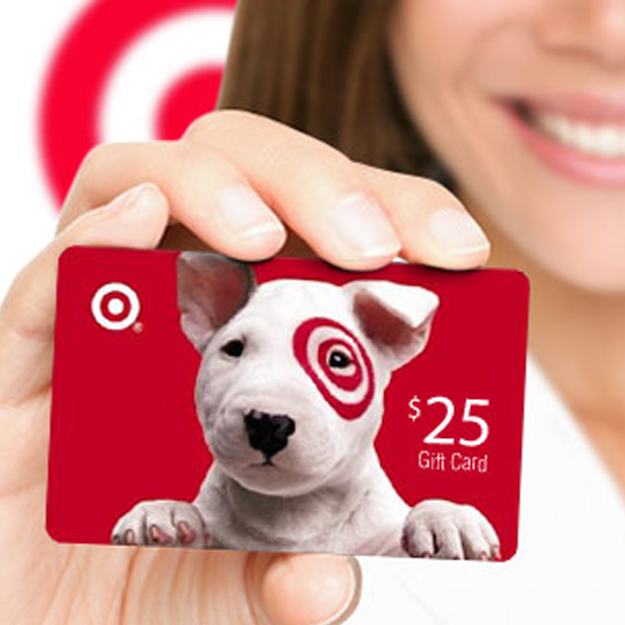 If you pay using a check, you have to wait 10 days before you get a refund in cash, otherwise you'll have to settle for a Target gift card. Things could be worse.
10. Target has a no questions asked policy when it comes to price matching.
Target has a no questions asked price match. See a competitor's ad you want Target to match? Bring it to your Target and they'll match the advertised price. Really a sweet thing to take advantage of this time of year.
11. Get paid for using your own bags.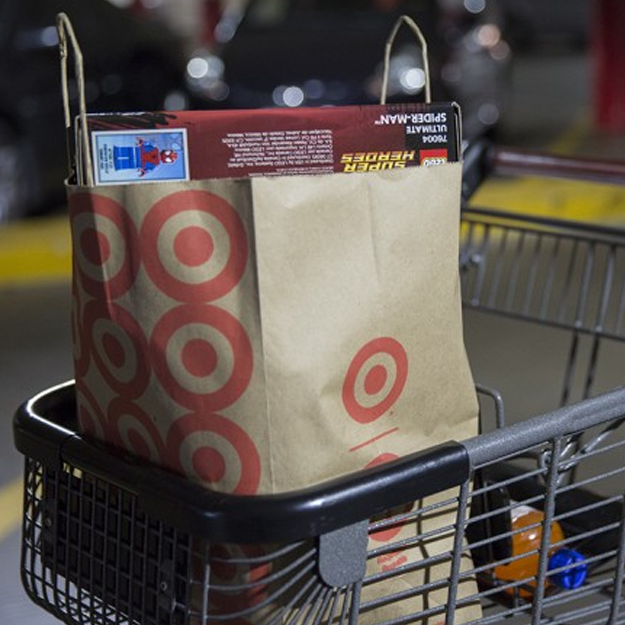 At almost all Targets, for each bag you bring and use you'll get $0.05 at checkout. For how much I shop at Target that really adds up!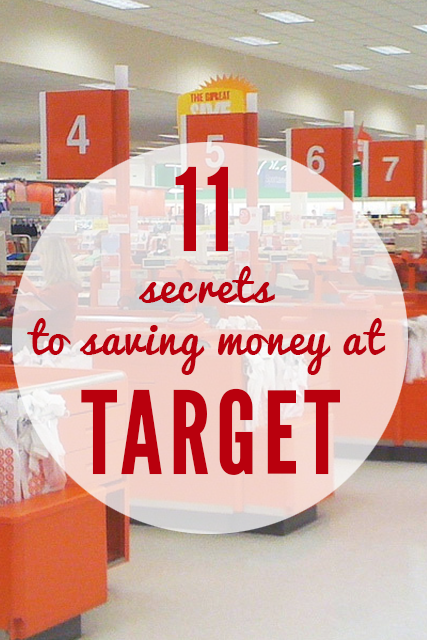 So mamas, print this out and stick it in your diaper bag for your next trip to Target!!