6 Reasons Every Mom Needs Amazon Prime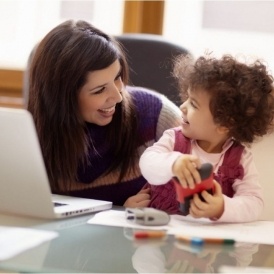 1. You can share your account with friends or family
Like every deal loving momma, you know we're always trying to save money. And what I love most about Amazon Prime is how I'm able to split the yearly cost with 3 other friends.
I share it with my sister, my mom and my mother-in-law and we all get to enjoy FREE two-day shipping (which is amazing around the holidays) and it's really a great bonus for all of us that is totally worth the $25 per person.
Did you know you can sign up for a FREE 3 month trial of Amazon Prime? You'll be able to cancel at anytime but definitely worth trying out before committing to one year, unless you decide to go with the new month to month membership.
2. Free 2 Day Shipping is AMAZING
As most of our readers know, Amazon prime has some amazing perks. You can grab some huge savings, exclusive deals but the number one perk is no more paying for shipping. Amazon Prime offers FREE 2 two day shipping and in itself makes the Amazon prime membership totally worth it!
Don't buy too much from Amazon except for around the holidays? You're not the only one. Sign up for a FREE 3 month trial in November to save big on Black Friday and Christmas shopping for the kids.
3. Amazon Video is gaining on Netflix
If you have a Netflix account consider canceling it and going with Prime. With Prime you can choose from over 41,000 TV shows and moves all included in your Prime subscription. We cancelled out Netflix subscription and went with Prime and haven't looked back.
They teamed up with HBO so we get to watch all of our favorites over there, plus they have a huge selection of movies, tv shows and documentaries. PLUS they get some of the newest movies my husband always wants to see but take forever to come out on Netflix.
See also: Amazon Return Policy: How To Make It Work For You
4. Same Day Shipping is the Future

This is something if you don't know about, you better get ready for. Many companies are moving toward same day shipping and Amazon is leading the way. Around the holidays if you need something last minute they offer a lot of same day shipping upgrades for JUST $3.99!
Plus if you want something in just one day, you can upgrade for only $3.99. To pay just $3.99 in shipping to have something delivered to your doorstep the very next day is AMAZING. Christmas shopping, last minute gifts, I've used this feature a lot more times than I care to admit over this last year and you will too!
5. Amazon Family is a MUST for new moms
Are you a new mom, or expecting? Previously called Amazon Mom, Amazon Family is a HUGE source of savings for any new moms or moms-to-be. Save 20% instantly on diapers and various other baby items just by being a member.
They also offer exclusive deals and sales through the year on top of the line baby gear. Oh and did we mention this is all part of your Amazon Prime membership? Awesome.
6. If you have a Kindle you get FREE books
If you love reading and own a Kindle, you have to know about the Kindle Owner's Lending Library. This is Amazon Prime's little known library where you can borrow books, good ones too, each month that will save you a ton. Good books too! We're talking a ton of New York Times Bestsellers and a lot of others you're gonna love.
If you don't own a Kindle don't worry, you can grab them as low as $40 around the holiday so make sure you keep an eye out! d a $15 birthday present there. A handful of items over the course of a year and you have justified the annual fee.