Secret Markdown Schedule For Saving Money At Target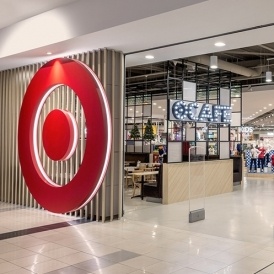 We have a awesome secret to share about Target that most don't know about. While most of us know how to save at Target like a pro and know the Target Coupon Policy like the back of their hand. Did you know that Target has a markdown schedule where they mark down specific products from each department every week?
Knowing this awesome little secret is a great way to save money and grab some amazing deals on Target Clearance.
Target marks down all of their clearance items from each department on specific days of the week. Keep in mind these days may fluctuate a bit, but for the most part these are usually the days Target marks down their products from each department.
Here is the schedule for each department:
Monday – Electronics, Accessories, Kids Clothing, Books, Baby and Stationery
Tuesday — Domestics, Women's Clothing, Pets and Market (food items)
Wednesday — Men's Clothing, Health and Beauty, Diapers, Lawn/Garden & Furniture
Thursday — Housewares, Lingerie, Shoes, Toys, Sporting Goods, Decor & Luggage
Friday — Auto, Cosmetics, Hardware, & Jewelry
See also: Target Return Policy: Answers To Your 11 Biggest Questions

It's worth noting that most clearance items from Target will vary by store. Finding something at one store on clearance, and then it not being available in another is not uncommon. If you or a friend find a great deal on Target Clearance and you want to see where else that clearance item is available tkae a second and pop the DCPI code into our Target inventory checker.
Also if you want to keep up with all the very best Target Clearance deals, make sure you take a minute to join our Target Couponing Facebook group where we have a community of over 20,000+ Target fanatics who love all things Target.