Amazon Prime 1-Year Membership Dropping To $68 For New Members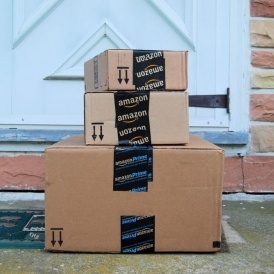 If you've been looking to score a great deal on Amazon Prime, this is the deal to keep your eye on. There is a rumored price drop expected to come tomorrow, September 23rd!
Following Amazon's SIX Emmy Awards wins they are expected to drop the price of Prime to just $68 as compared to the regular $99 price point!
In years past, Amazon has dropped the price of Prime to celebrate award show wins which included dropping the price to $72 after winning the 72nd Golden Globes, to $67 after winning the 67th Emmys and $73 after winning at the 73rd Golden Globes.
Amazon just won a whopping SIX Emmy Awards and to celebrate it is being reported that they will drop the price of Prime to just $68.
This discount has usually happens on the Friday following the awards show so tomorrow is the day to be on the lookout for Amazon Prime dropping to $68! Make sure you bookmark this page and check back on Friday for the official word on if it is dropped and any additional info.
As soon as we have more details we will update this post so please, bookmark and share for friends who have been on the hunt for Prime!