AT&T To Offer $5 Internet To Low-Income Families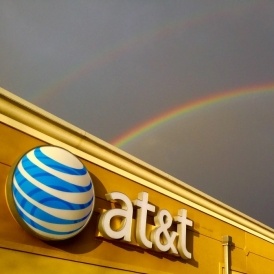 Yes, you read that right, AT&T has begun offering affordable internet access to low-income families starting at just $5 a month.
Internet access is increasingly vital to the success of a student; it's needed for homework, reports and projects and the lack of an in-home connection can have severe consequences on a child. There is so much effort made in other areas to ensure that children are receiving equal opportunities but this is one area that has been virtually overlooked.
The program is set to launch in 21 States and will be available in any home where at least one caretaker receives food stamps as part of the Supplemental Nutrition Assistance Program (SNAP).
Click here to see if your state is included.
The goal of this new program, which has been named 'Access by AT&T' is to bridge "The Digital Divide" gap and bring an affordable, stable internet connection to families that would otherwise be forced to rely on internet at school only, or expensive cell phone data plans to access the internet.
The program will offer speeds that would be deemed slow by most at 3Mbps, for $5 a month and also a faster 5Mbps-10Mbps connection for $10 a month that will be assigned to all users depending on where they live. All fees for setup, and installation will also be waived for the service.
You can check your eligibility over on the AT&T Access page. If service is available in your location, you'll just need to fill out a simple application.