Did You Get A Call About a Free Cruise? You Could Be Entitled To Up To $900 Per Telephone Number If So!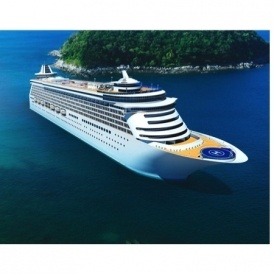 Have you heard the buzz about the bit settlement being paid out to those who received "free cruise" telephone calls? Well it could land you hundreds even thousands of dollars if you're eligible! So Mom Deals jumped on the news of this one to bring you all the details.
This class-action suit was filed on behalf of individuals who received pre-recorded telephone calls between the time of July 2009 to March of 2014 on any telephone number (landline, residential, business or cellular) made by RMG in which they offered a free cruise with the Carnival, Royal Caribbean, or Norwegian cruise lines. In this class action lawsuit it was determined that these calls were made in violation of the TCPA even though the cruise lines apparently authorized RMG to make these calls on their behalf.
The settlement of this case provides cash payments to the class members who file a valid Claim Form by the specified date and will generate a settlement fund between $7,000,000.00 and $12,500,000.00. The final payout per member will depend on how many Claim Forms are filed and after legal expenses are paid from the fund.
But if you were one of the numbers that received one or more of these calls, you will have a max value of $300 per call. And you can file a Claim Form for up to three calls made per telephone number included in their Call Records. This means that your max payout could be $900 per telephone number!
If you're not sure if your number was called with this offer, you can actually just choose the third option on the File a Claim Landing page to be able to punch it in the search field here and it will tell you automatically if that number is eligible or not. (Lord knows I very rarely answer a call when I don't recognize the number so I definitely punched all of my known numbers into the checker)!
If you do have one or more eligible numbers come up after typing them in, be sure to either print your Claim Form and submit it within the time deadline specified or, just file a Online Claim Form electronically to ensure rapid receipt. If you opt to file your Claim Form by mail, it must be postmarked by November 3, 2017 or electronically filed by November 3, 2017 at 11:59 pm.
You don't need to provide your social security information for this claim and any sections of the form that ask for the name of your counsel can be disregarded. The final hearing on this matter is scheduled for April 2, 2018 at 9 am so you can expect to receive your payout shortly after that.
If you don't have any eligible telephone numbers to file a claim, be sure to at least let your friends know too in case they do!