Don't Fall For This Fake Kohl's Coupon on Social Media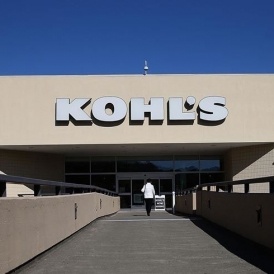 Normally, we live for sharing deals; but this is one deal that we WON'T be sharing.

Every so often, a fake coupon will make its rounds offering up some extreme discount, inciting joy in all of us deal lovin mamas. And with the instant sharing capabilities of apps like Facebook and Instagram, these fake coupons can start popping up in your feed almost as soon as they're created.
While it's easy to be tempted by the promise of incredible savings, remember, if it looks too good to be true, it probably is. Such is the case with this fake Kohl's Coupon that's circulating right now. This coupon claiming to offer $75 off any purchase of $80 or more. It also claims that this unusual deal is in honor of the chain's 56th anniversary.
Kohl's is known for its great deals and coupon combinations which makes them an easy target for coupon scams, but there are two red flags here; Kohl's has only been around for 54 years, and, more obviously, the offer of $75 off an $80 purchase. Trust us, if that deal ever happens, YOU'LL KNOW IT!
Clicking the coupon will take you to a site that directs you to share the coupon on Facebook in order to redeem the deal; resist the temptation ladies! We promise, nothing good will come from sharing that post, doing so could give the fake site access to your Facebook account and data and leave you vulnerable to viruses.
So tell your savvy shopping friends that this is one deal they're gonna wanna pass up.