Here's How To Get Free Chipotle All Summer Long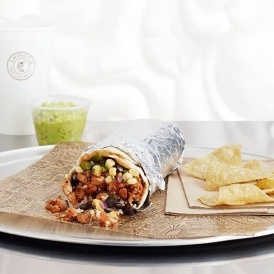 Anyone here addicted to Chipotle? You're not alone!
Starting July 1st Chipotle is launching their Chiptopia Summer Rewards program where you'll be able to score FREE Chipotle all summer long!
Here's how it works!
On July 1st, head to your local Chipotle where you can grab a free Chiptopia card.
Buy an entree worth $6 and get a free order of chips & guac.
Return to Chipotle 3 more times and spend $6 each time.
Once you've made 4 purchases of $6 or more, you become "Mild Status" and you get a free entree.
After you score "Mild Status" you can step your game up to earn even more!
Medium status: Get another free entree when you visit/purchase Chipotle 8 times in one month.
Hot status: Get ANOTHER free entree when you visit/purchase Chipotle 11 times in one month.
The Chipotle rewards program runs from July 1st, until the end of September, and you can earn a total of 9 FREE burritos! Even sweeter, if you earn your status for all three months, there are a bunch of cool bonus rewards you'll wanna know about...
Mild: Another FREE entree!
Medium: $20 in Chipotle merchandise
Hot: Catering for 20 people! Pretty sweet
So if you're a true Chipotle-Addict and want to go big this summer, you'll want to aim for HOT so you can get 9 FREE burriots + $240 in catering for 20 of your friends. Now that's a deal to sink your teeth into!