The Children's Place Closing 200 Stores In 2017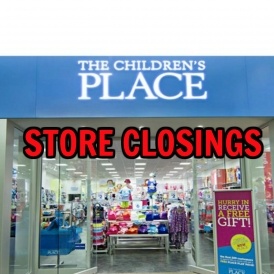 As the title says The Children's Place will be closing 200 stores in 2017, as this doesn't come as too big of a surprise after the retailer closed 125 stores in 2016 with plans to push for a more online-centric retail model.
It's a shame that the retailer is closing in so many locations, they have some really great deals on kids clothes I'm usually able to grab throughout the year. However, with the closing comes awesome clearance prices you won't want to miss
Expect stores nearby to liquidate all merchandise when the closings are announced. The reductions will be between 50% to 90% off normal prices from what we've seen in the closings of 2016.
Employees are instructed to not let customers know about the store closing until the press release, so you'll want to keep tabs yourself and check back often.
The retailer operates 1,000 stores throughout the US so you'll want to find the stores closest to you so you don't miss out.