Walmart Ending In-Store Price Matching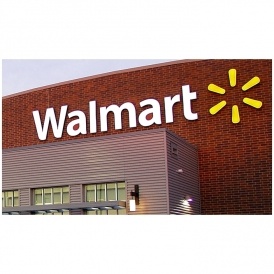 Say it ain't so! In these days where mamas search for savings high and low, one area many of us rely on is a store's guarantee to price-match items. Not only does it help us get the best deals but it can also keep us from having to hit multiple stores to get the items on our shopping list.
Well sadly, Business Insider has reported that retail giant, Walmart has confirmed to them that they are terminating their price-matching tool at over 500 stores. But, don't worry mama, the news isn't completely bad...
If you aren't familiar with this feature, Walmart's ad-matching program promises to match competitors prices on items when a customers supplies an ad showing that item and lower price at checkout.
Walmart told Business Insider that they will be issuing long-term "rollbacks" (their signature sale moniker) on thousands of items to help try to offset the change in their ad-matching policy at the affected stores.
However it seems the main objective by Walmart in doing this is to lure more shoppers into downloading and using their app which offers a feature called "Savings Catcher". This essentially provides customers with the same benefit as their (soon-to-be-former) price match guarantee, but basically leaves the task of lowering prices to match ads out of their cashiers' hands and perhaps even discourage moms from having to scour competitors' ads in the first place by relying on the app's ability to find the best price for them. Essentially this move may also help speed up checkout times too. (And we all know how much of a pain those can be when the stores are filled with shoppers taking advantage of sales with only a few registers open!)
The way it works is this: the Savings Catcher feature will scan your receipt and then compare prices paid at Walmart to prices being advertised on the same items by other stores. If it "catches" a lower as price somewhere else, Walmart will issue a gift card to you for the difference. (Another move by Walmart to keep your money with them by ensuring the cash savings are reinvested back to Walmart with the gift cards). So unfortunately, no instant cash savings anymore - a big boohoo to all those mamas who rely on this feature to keep their checkout costs down - but at least you can use the gift cards on future purchases in-store and online.
The Savings Catcher will continue to be available at the stores where the in-store ad-matching program is bring cancelled.
Walmart will be cancelling the Ad-Matching program at these stores on June 9th, 2016.