Starting Today You Can Get a Monthly Subscription For Amazon Prime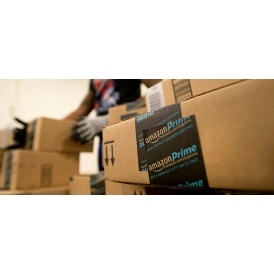 We've gotten a ton of emails from readers looking for deals on Amazon Prime. And while there aren't any new deals on Prime, Amazon may have just announced something better.
Starting today Amazon will be offering a monthly subscription for Amazon Prime for just $10.99 a month. This is amazing news not only because the old $99/year price point was a little daunting and also because that one lump sum per year ended up being a hassle with bills.
The new monthly option will be $10.99 per month for the same great shipping rates, music and e-books, but they have separated the movie streaming option that's available with yearly Prime to its own stand-alone option to compete with Netflix which will be offered for $8.99 per month.
Although $99 is still a better deal for us (about $30 cheaper annually) I know a lot of moms like myself who were unwilling to justify a yearly charge of $99 for pretty much what a lot of use just for shipping.