Updated: 12 July 2016 00:42
Amazon's Prime Day 2016 Live Event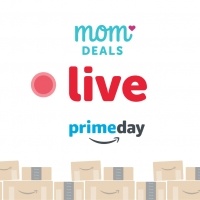 Looking to score some awesome deals today during Amazon Prime Day? You're in the right place. Today we will be hosting our first ever Amazon Prime Day Live Event where you'll be able to follow along with us as we share the best Prime Day deals as they come!
We'll not only posting the best deals that become available, but we'll also have 10 Amazon gift card giveaways that we will randomly post throughout the day to keep you on your toes!
So make sure you get over there and keep up with our deals. Also join our Facebook group of over 20,000+ deal loving mommas to make the most of Prime Day!