Updated: 05 July 2016 17:21
Prime Day Is Back! How to Make the Most of Amazon Prime Day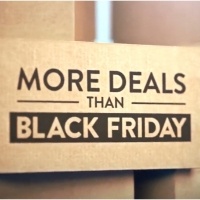 Calling all Amazon Prime shoppers! It's been announced that Amazon Prime Day will be returning July 12th!
If you're not a Prime member don't worry. Now is the PERFECT time for you to sign up for a FREE 30-day trial so you can get in on the savings this year.
What is Amazon Prime Day?
This marks the 2nd roll out of Amazon's Prime Day. Last year, was the debut of Amazon's Prime Day which was marketed to Prime Shoppers as a day that would rival Black Friday. But, the first Prime Day ended up being a pretty big disappointment to a lot of shoppers because of things selling out quick than the company expected.
When is Amazon Prime Day?
The Second Annual Prime Day sale is on July 12th starting at midnight Pacific time.

Why will Prime Day Be Better This year?
Amazon promises consumers this will be the best sale they've ever held. All Prime members will have access to over 100,ooo deals in all makes and categories. The biggest difference between this year and last year is how often deals will be released and where you can find them. New deals will be released every 5 minutes this year, as opposed to every 10 minutes last year.
There will also be "lightning deals", "spotlight deals" and "all day deals" and what's even cooler is Amazon will start releasing deals July 5th until July 11th, so a countdown of days leading up to Prime Day.
Your Turn: Will you be taking part in Amazon's Prime Day this year? Let us know below!