You'll probably agree with me when I say:
I thought I knew everything there was to know about McDonald's.
Until I found out about the McDonald's Secret Menu...
It wasn't too long ago that a 'McDonald's Insider' (a friend who heard it from a friend) let me know about the McDonald's secret menu item called a Poor Man's Big Mac.
That's when I started to wonder if there's more to this secret McDonald's menu.
I searched high and low for McDonald's Secret Menu items and what I found is while a lot of them were totally delicious, some will save you money.
That's when I knew I had to share the secret menu at McDonald's so others could partake.
McDonalds Secret Menu 2018
We'll be covering all the best McDonald's Secret Menu items to make things easy for you below. Whether you're looking for a burger, grabbing breakfast or getting milkshakes with the family, the secret menu at McDonald's has something for everyone.
1. The Poor Man's Big Mac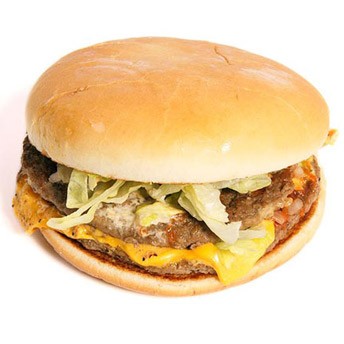 One of the most popular McDonald's secret menu items (and the one I was first introduced to) is the Poor Man's Big Mac.
Just ask for a McDouble with no pickles and ketchup and replace them with opinion, lettuce and special sauce.
What do you have?
Bam!
A much cheaper Big Mac that's just as good as the real thing but cheaper.
2. The McGangBang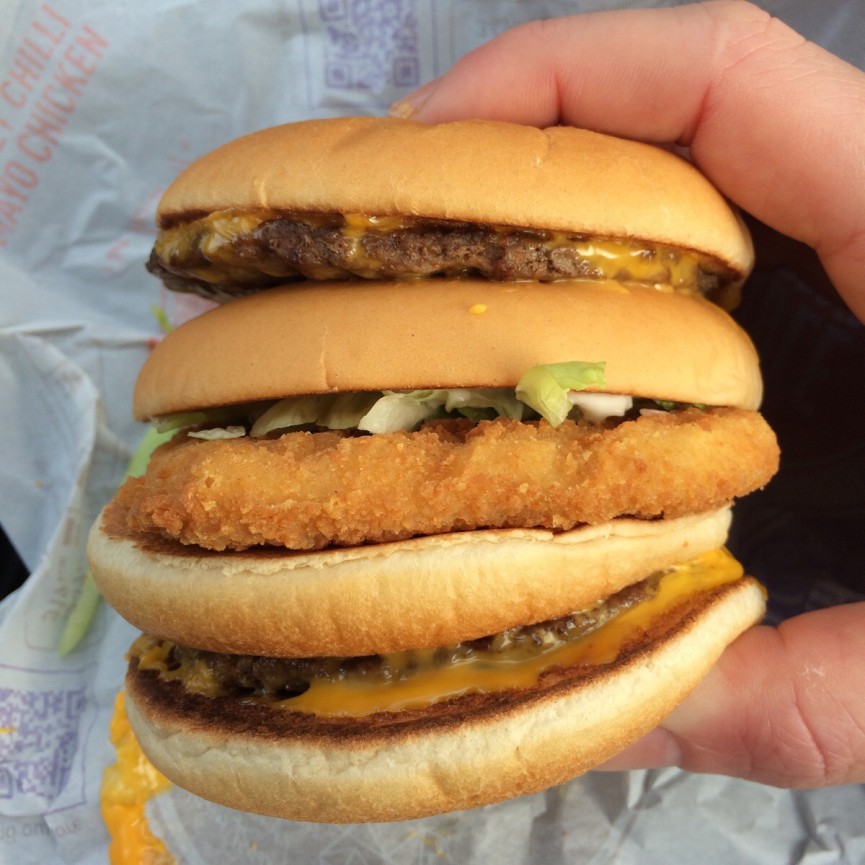 This thing is something else.
This secret sandwich is a McChicken patty between the two patties on a McDouble. Plus you can add cheese to make it even more extreme.
Just ask for a McChicken and one McDouble. You won't regret it.
3. Land, Sea And Air Burger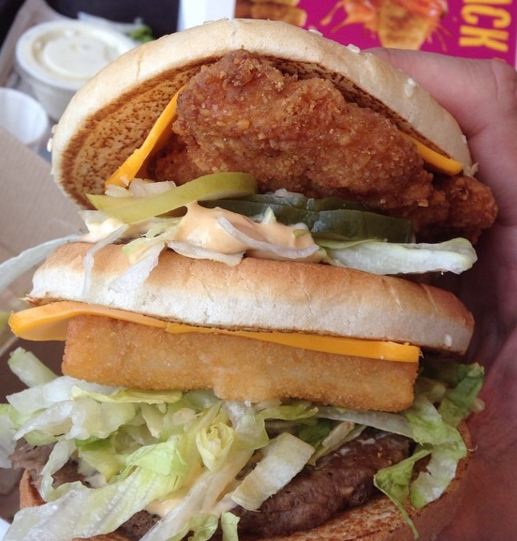 Probably the most extreme secret menu item at McDonald's. This baby is a beef, chicken and filet-o-fish stacked together in one bun.
Just ask for a burger, Filet-O-Fish and a McChicken.
Quite the secret sandwich.
4. Hash Browns McMuffin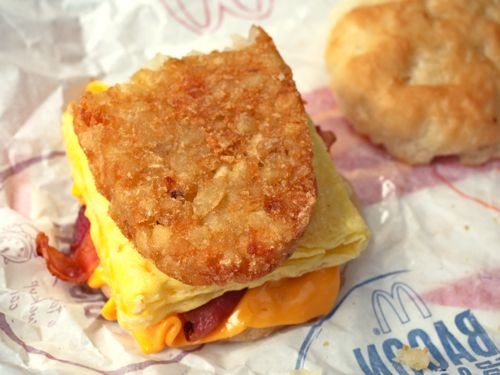 Looking to order from the Breakfast McDonald's secret menu?
If you love your hash browns at breakfast, just combine them right into your favorite sandwich.
Just order a McMuffin (whichever is your fave) or any breakfast sandwich for that matter and add an order of hash browns to the middle of the sandwich.
Holy yumminess two things I love secret menu items and McDonald's breakfast!
5. Chicken Big Mac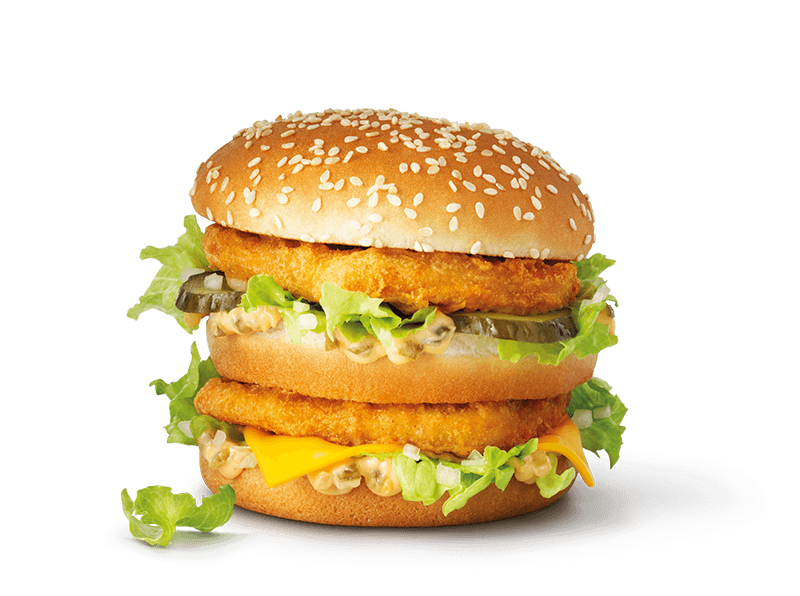 A Chicken Big Mac? Are you kidding me!?
This item has actually been a regular menu item in Australia for a while now and it is just what it sounds like...
Instead of the 2 beef patties, you get 2 crispy chicken patties with the signature special sauce, pickles, lettuce, onion, cheese on a sesame seed bun.
6. Cinnamon Melt A la Mode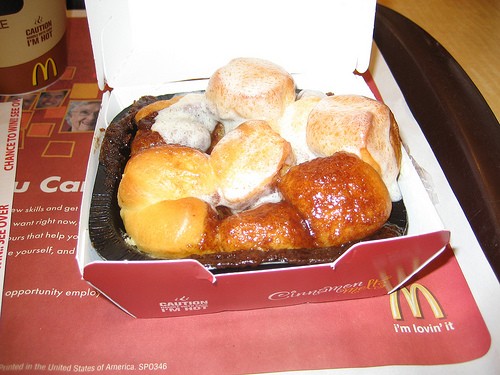 Oh for the gooey goodness!
Here's how to make it happen:
Ask for an order of Cinnamon Melts and a vanilla soft serve.
Then just dump the ice cream right onto the Cinnamon Melts and dig in.
This is guaranteed to cure any sweet tooth instantly.
7. Mc10:35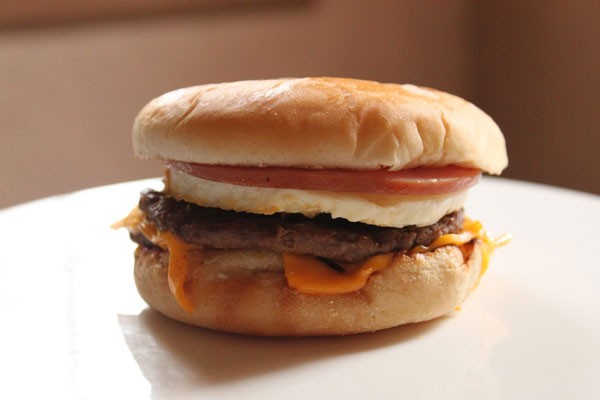 There's a perfect window of opportunity for ingenuity at McDonalds and it's 10:35 am - that small space in time when you can order both breakfast OR lunch.
So why not get both...at once?!
Just ask for an Egg McMuffin and a McDouble and take the patties and cheese from the burger and add it to the McMuffin.
You've got a delicious burger with egg and ham that you never even knew you were craving all this time!
8. Monster Mac
If you're hungry or just looking to have some fun with your buddies on who can conquer the monster, try this one.
The Monster Mac is 8 beef patties, 3 buns and whole load of cheese, lettuce, onions and of course, special sauce. (If you've tried the Mountain from Arby's, this is a challenge you will surely want to accept at McD's).
9. McKinley Mac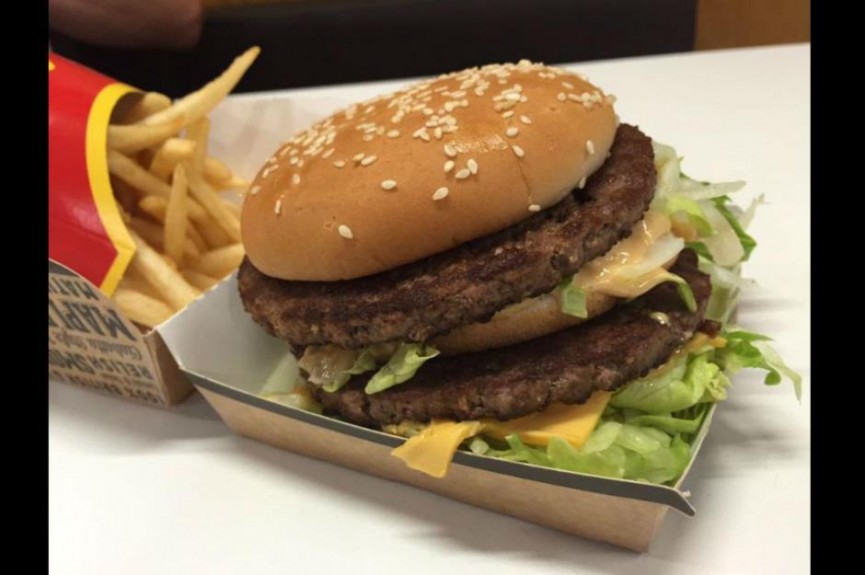 Created for the meat lovers, this is basically a regular BigMac, but you ask for two quarter-pound patties instead of the little ones it usually comes with and you've got a mega meat Mac!
10. Big MacChicken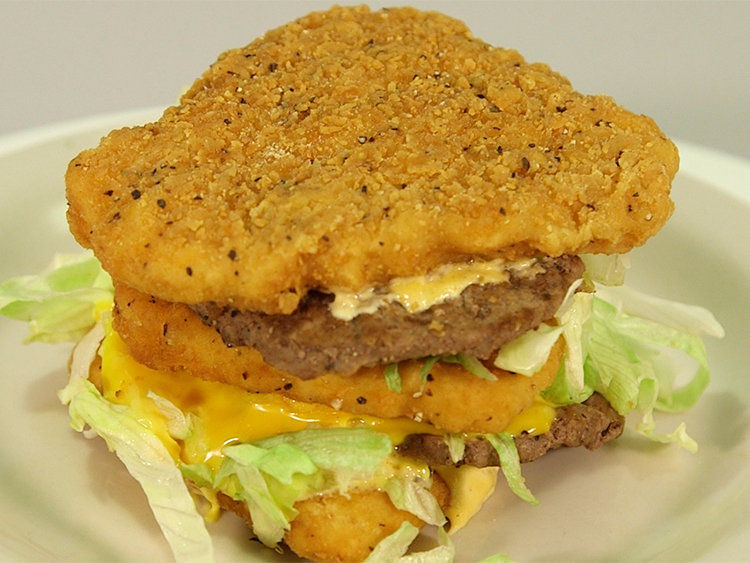 This genius creation is a BigMac but instead of the three pieces of bread it usually comes with, you're using 3 chicken patties!
So, you know, if you're trying to cut carbs and boost your protein this is your dream come true.
11. McChicken and Waffles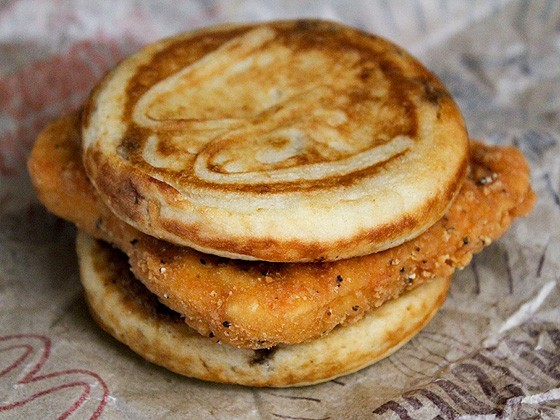 Who doesn't love chicken and waffles?!
Just order a McGriddle without the eggs and substitute a chicken instead of the sauce or bacon. And don't forget to drizzle it with syrup too!
12. Chicken McGriddle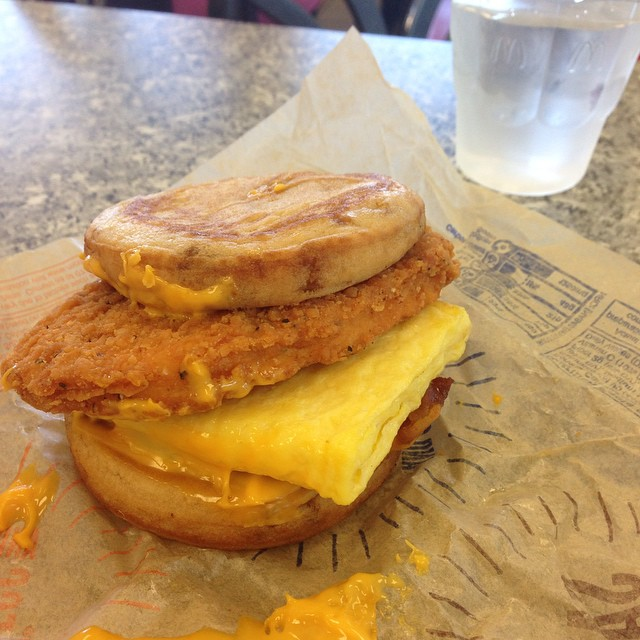 Oooooh yeah! Get a McGriddle but ask to substitute a fried chicken patty in place of the usual sausage or bacon. This is seriously delish!
It's different, but that's why we love it.
13. Animal Style Fries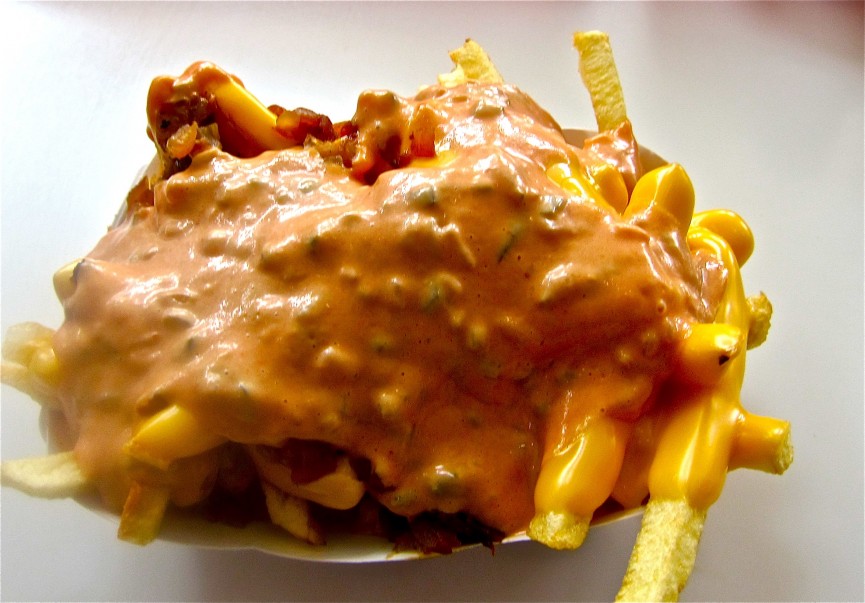 If you've ever eaten at In-N-Out Burger, you probably crave it.
And unfortunately for me, I don't actually live anywhere that's near one here in the midwest. So here's how you can get something just like them from the golden arches.
Just order one of their Grilled Onion Cheddar Burgers with fries and ask for a side of Mac Sauce.
Then just take the opinion and cheese from your burger and add it to the fries. Top it with the Big Mac sauce and you can dig in animal style!
14. Apple Pie McFlurry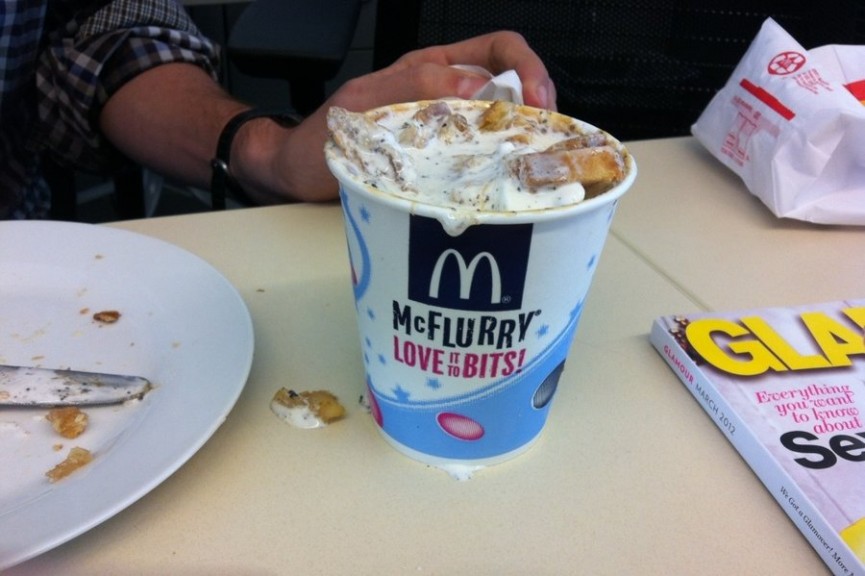 Every time I order I always get asked if I want to add one of their warm apple pies to my order.
Well in case, yes, yes I do! Just ask them to add one of their apple pies to a McFlurry and blend it up. This is seriously heaven.

15. Caramel Apple Sundae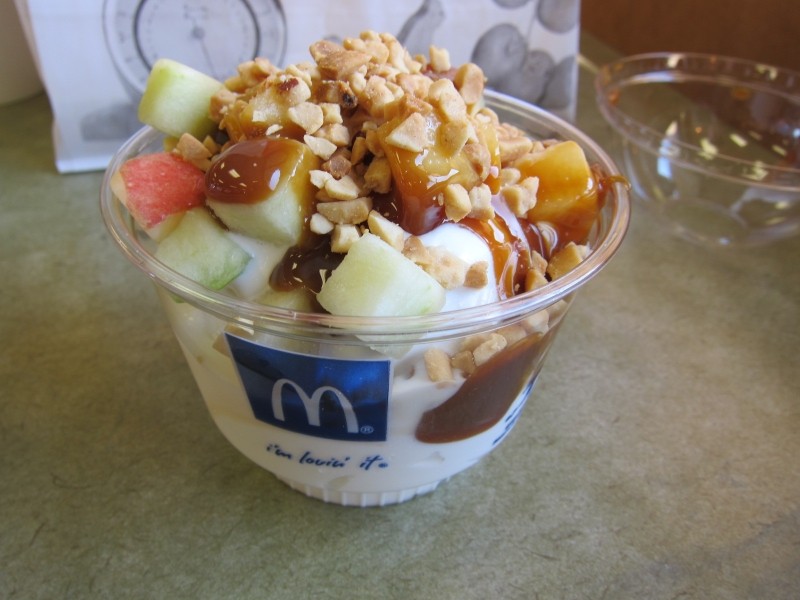 It's fall and one of my favorite fall treats is caramel apples. Now you can enjoy it sundae style. Just order a Hot Caramel Sundae with nuts and ask for some fresh apple chunks to be added in. Most have them already cut into chunks for their oatmeal. But if they can't do this, just order a side of apple wedges and toss them in yourself.
16. Orange Creamsicle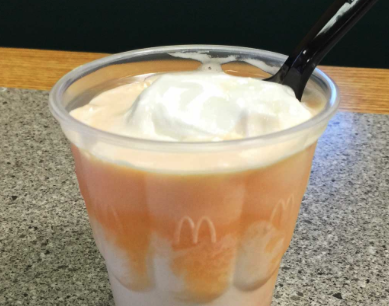 I have been enjoying this treat just about every time we've been to McD's this summer. All you have to do is order a vanilla soft serve in a cup and add Orange Hi-C. Most locations will actually oblige if you order a Medium or larger size Orange Hi-C and ask them to pour some soft-serve ice cream right into the cup.
17. Root Beer Float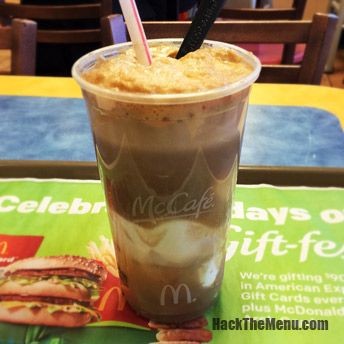 Like the Orange Creamsicle, you can just ask them to add a scoop of vanilla ice cream to your root beer or Coke to enjoy this yummy classic float.
18. McCoffee Float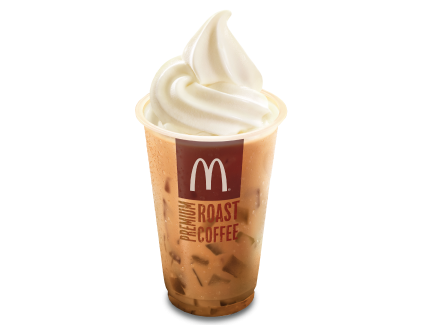 Lots of locations around the country already have this item on their menu so it may not be a secret to you. But if it's not available off the menu already, just ask for some vanilla soft serve to be added to your hot coffee. Yes please!
See Also: Dunkin' Donuts Secret Menu: 12 Hidden Menu Items & Counting
19. McCheese Fries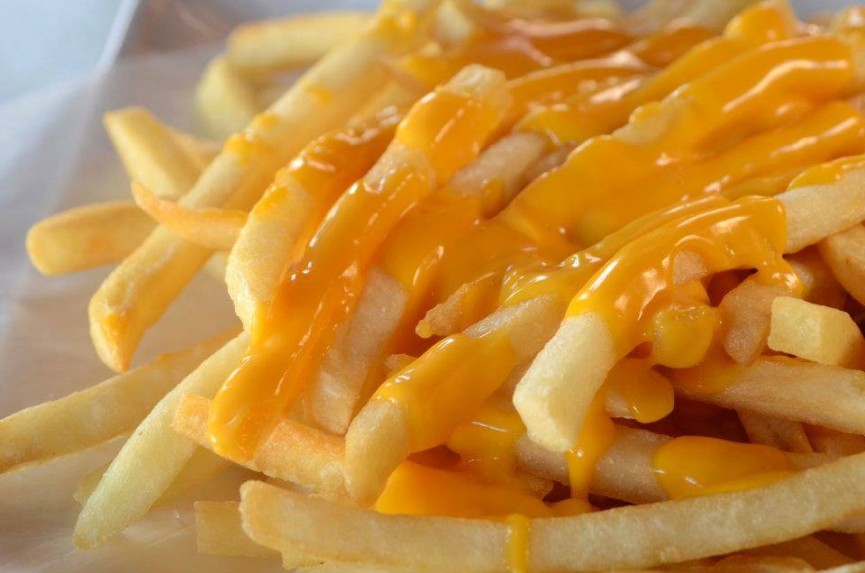 Most locations will oblige if you ask nicely for them to just put a piece of cheese on top of your fries. It will melt on its own in a couple minutes. If not, just ask for extra cheese on your burger and put it on your fries yourself.
---
Related Buyer's Guides and MomDeals' Lists: