Little Girl Greets Everyone She Sees At Grocery Store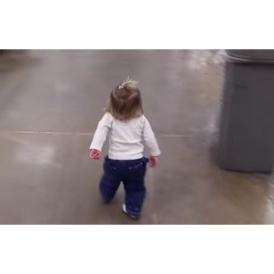 This just made my day!
Remember going grocery shopping with mom and dad when you were a kid? There was nothing more exciting, it was like a mid-week theme park filled with snacks and random people we wouldn't regularly see.
It's funny, kids having a blast shopping with mom and dad, have no hesitation to talk to adults while shopping either. My son is quick to ask other people questions or refer to another woman as mom. They're also not afraid to say hello to people we wouldn't even think of talking to as adults. Maybe we can learn something from them?
Take a look at this adorable video of a young girl named Joey who was just one when this video was being shot and took her time to greet every single person she came across in her local grocery store.
Is this not the cutest thing you've ever seen? I'm going to the grocery store right now to say hello to everyone shopping.