Where to Buy Edible Flowers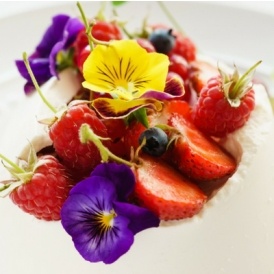 Edible flowers are the latest trend in cooking, but if you don't have your very own garden abloom or if you're not sure which are edible, you might be wondering where to buy edible flowers. We made a list of the best places to buy edible flowers in the US.
If you're in need of an overnight order, the best shops to buy online are Gourmet Sweet Botanicals, Marx Foods, and Melissa's.

Want to grow your own? You can buy 12 varieties, 500+ Seeds Very Colorful for less than $6 on Amazon.