As if the LOL Surprise haven't taken over the toy world enough yet, selling clothes, beds, toys, dolls you name it they're back with a new twist on one of the classic they've just released L.O.L. Surprise Monopoly!
Right now we're checking out all the stores you can find LOL Surprise Monopoly in stock so you'll know where to grab it and find it in stock at the best price. This is one of those toys we're expecting to be popular towards the end of the year, so you can always grab it now and stow it away for Christmas.
We'll also be going over everything that's included with LOL Surprise Monopoly, when the release date is, what price you should be buying it at and anything else you'll want to know before purchasing it. Make sure to bookmark this page and we'll keep it updated with stock levels throughout 2019.
Pre-Order / In Stock
What is L.O.L. Surprise! Monopoly?
LOL Surprise Monopoly is a new limited edition Monopoly edition that's inspired by the incredibly popular L.O.L. Surprise! dolls. In LOL Surprise Monopoly instead of buying property you'll buy, trade and swap dolls.
Players will be trying to collect the rarest dolls on the game board, and the more dolls collected the more rent you'll be able to collect from the other players playing.
LOL Surprise Monopoly is best for children 8 and over and played with 2 to 4 players.
What Should The Price Probably Be?

The best price you'll be getting LOL Surprise Monopoly for without a coupon or discount is $24.99.
Something you'll want to be aware of before buying LOL Surprise Monopoly is whether you're buying 3rd party or not. Since this is a popular game, it may sell out at popular retailers like Amazon and Target.
We recommend buying at the retail price as the closer we get to Christmas the harder it is to find toys like LOL Surprise Monopoly. On top of that 3rd party sellers can sell hot toys and prices that are just insane.
What's Included In L.O.L. Surprise! Monopoly?
1 LOL Surprise Monopoly Game Board
6 Tokens
6 Doll Cards
4 Pet Cards
18 Official Surprise Cards
49 Doll Badges (37 Stars and 12 Emojis)
Dice
A Pastel Money Pack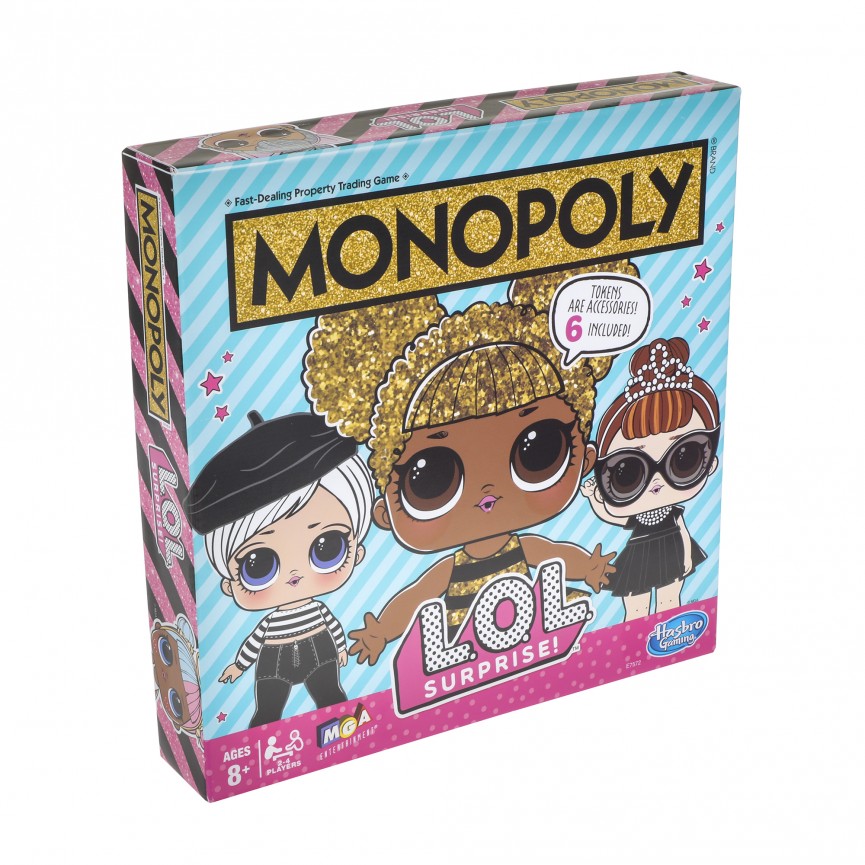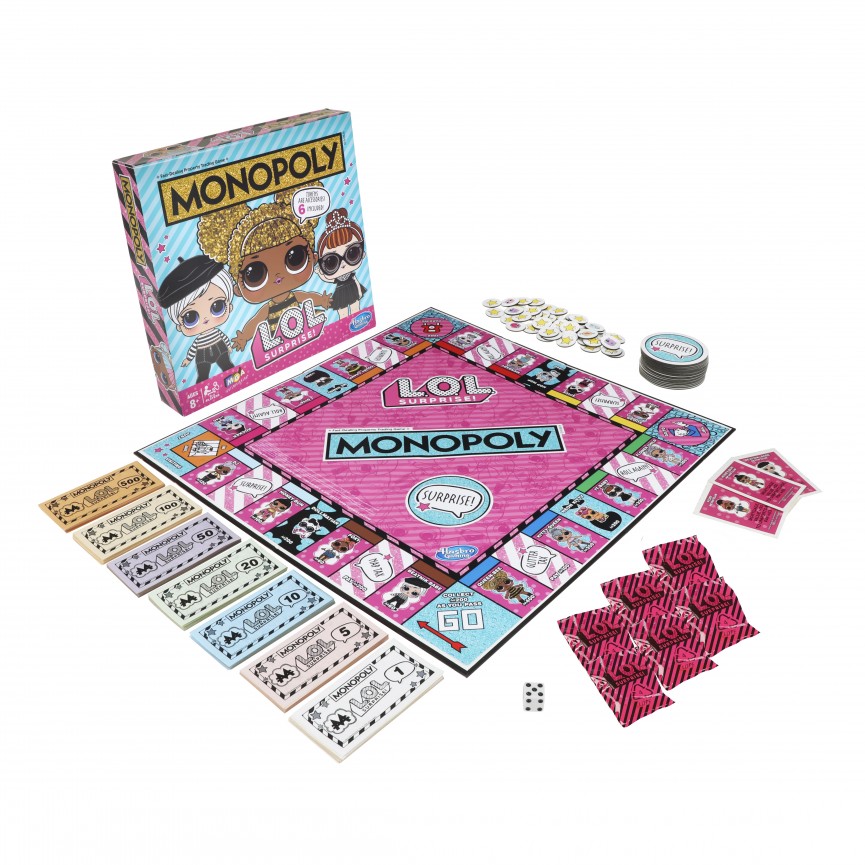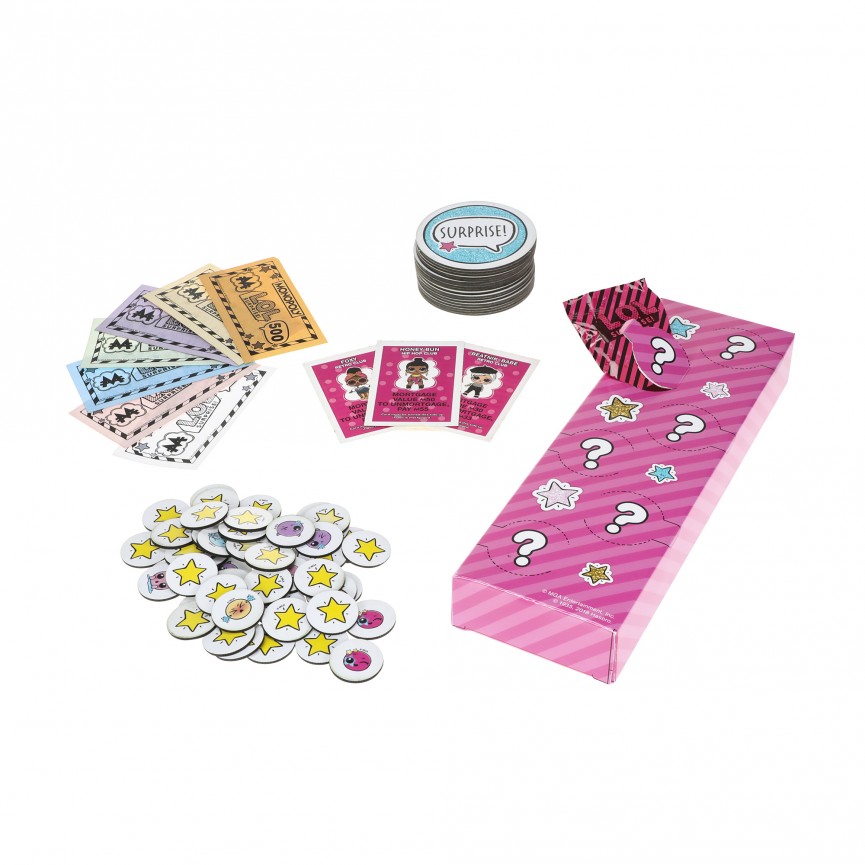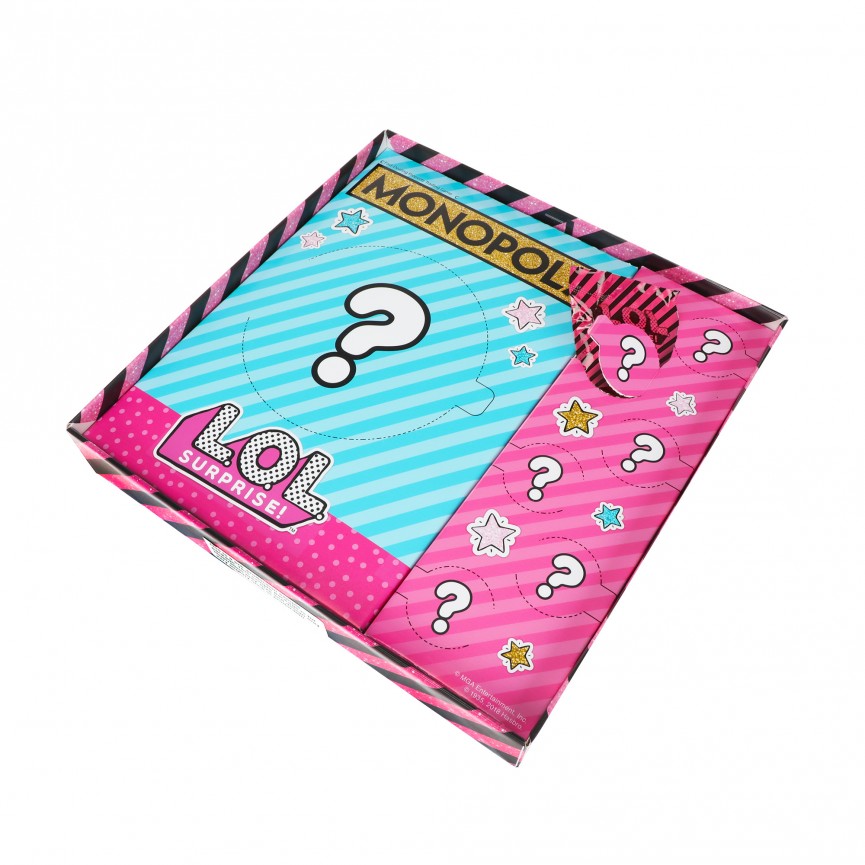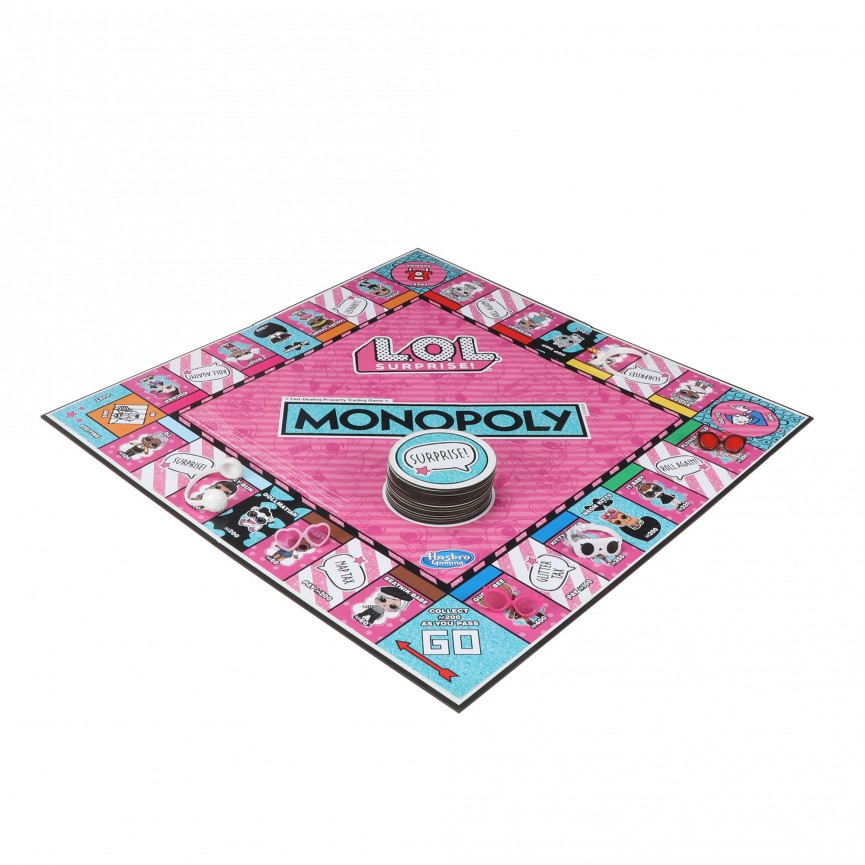 Sign up for our newsletter
Get more deals from Mom Deals with our daily newsletter