Target Black Friday Deals 2016
24 November 2016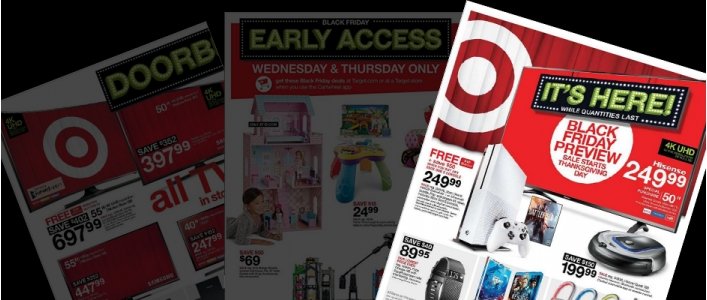 EDIT: These deals are now LIVE!
Are you ready for the biggest Black Friday deals ever from Target? We have checked out the entire list of top deals and there will be some can't miss deals you'll want to look out for!
There's a PS4, XBox One, iPads, Tablets, TVs, Lego and a bunch more at prices that are too good not to grab. Best part? Target is offering free shipping online on ALL orders til' New Years!
Get to grabbing these deals now before they sell out!
Are your ready? Here we go!
Top Black Friday Deals
TV Deals

Home & Living
Remember to check out our Black Friday page for live updates on all the best deals on Black Friday.