Graphic Printed Kids Shirts $3 @ Children's Place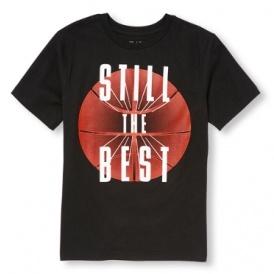 Whose still shopping for summer clothing for the kids? The Children's Place is having an awesome sale on clothing including take an extra 60% off all clearance clothing!
This makes shirts $3, headbands $1.39, shorts $5 plus they all ship free with no minimums!
Plus right now all non clearanced graphic shirts are just $3.99! Making going shopping for a huge variety awesome and defiantly worth a look.
This is one of the sales I look forward too not only do I snag some up for the kids for right now but Im also snagging some up the coming school year.
This sale includes all their sizes including:
This is one of them sales that always sales out super fast and sometimes within minutes. So dont delay go shopping now before its too late and all the most popular prints and sizes are sold out.