Jean Leggings Just $4 shipped w/ Stacking Codes (reg. $25) @ Hanes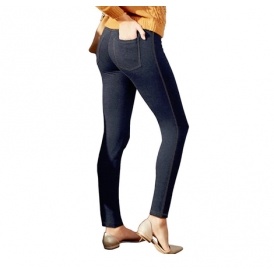 Head over to Hanes where today only they are offering up an additional 10% sitewide plus free shipping when you enter promo code TAKETEN at checkout.
Plus you can get 50% off Jean Leggings when you enter the promo code JEGGING at checkout too.
Combine both promo codes and you can score a pair of Hanes Jean Leggings for just $4.49 shipped! These are regularly $25 but on sale for $9.99!
If you're like me you went a little overboard this holiday season. All that food and sweets were not friendly to my waistline. So while I'm working on my new years resolution to get it back, jeggings are my new best friend. And for this price, we can be BFF's as long as they want!
Plus with it being prime legging, boot and winter coat season, this is a great deal that you just can't beat right now after spending a wad of cash on all those Christmas presents.
Here's how this deal works out:
These Hanes Jean Leggings are regularly $25 but are marked down to just $9.99 right now
After adding the size you need to your cart, enter the promo code JEGGING at checkout to knock 50% off your total ($4.49 per pair).
Then also enter the promo code TAKETEN to score another 10% off (50 cents per pair).
Shipping is free
Total price = $4.49 each (and you can order as many as you want)!
On a side note, if you plan to do other shopping around the site, the 10% off code excludes Champion Life Collection and Clearance items.