Kavu Rope Bag Purse $35 (Reg. $50) @ Backcountry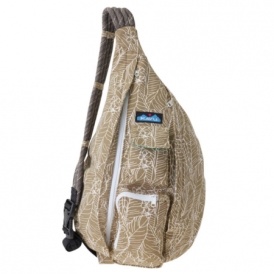 Wow this is spectacular! These are my favorite go to bag to carry around and I have never seen them drop price off their original $50 price tags.
But today the unbelievable happened, they went on sale and I was able to snag up certain colors for just $34.96 saving me $14.99!
These are perfect for toting around on vacations, hiking and even everyday life. I absolutely love my Kavu bag so much that I couldnt resist but to buy 2 more with this sale.
Now I can be styling around in comfort and choose which color I want to diva around for the day.
The added rope design makes it super comfortable for both over the shoulder use like an original purse or go bold and throw it up on your back for a comfortable secure bag that will be right there hanging when you need it.
Plus I was able to score free 2 day shipping since my order went over $50+ this is totally making me smile for the rest of the day.