Starbucks Closing Online Store on 10/1: Get Up To 70% Off Online Now at Starbucks.com Going Away Sale @ Starbucks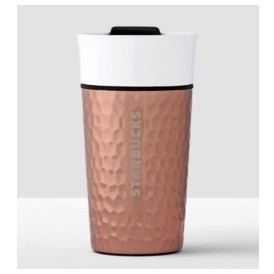 Have you heard? Global coffee giant, Starbucks is closing down all 379 of it's stand-alone Teavana stores and also closing down their online store as of October 1st as well! There was no official "announcement" issued by Starbucks other than the big Sale going on now on their website. But the company did say they are focusing on their mobile ordering platform instead.

So in the meantime, right now thru 10/1 you can score up to 70% off plus get free shipping with orders of $50 or more at Starbucks' website as a sort of "Going Out of Business" sale...web business anyway.
This would be a great opportunity to grab some early Christmas gifts while you can. I spotted quite a few goodies at great prices. You don't have any enter any codes or anything - the prices are as marked. Take a look at some of my favorite finds!
And don't worry though Starbucks fans, this doesn't mean you can't still snag your favorite tumblers, Bear-ista Bears or coffees by the bag right from Starbucks. It just means you won't be able to order those beans, pods, mugs, bears or aprons online anymore.
Starbucks merch will also still be available through their wide variety of retail partners like your local grocery store and other chains and even Amazon. But with all of the big changes happening in the retail environment, Starbucks decided to make some changes too.
Though isn't it ironic that most businesses are closing down brick-and-mortar locations and opting for online sites instead and Starbucks is doing just the opposite...but then again, you can't order that perfectly blended masterpiece piping hot and ready to drink online.