Join our community of over 49,000 MomDealser's here!
---
1. Iron Man Coffee Maker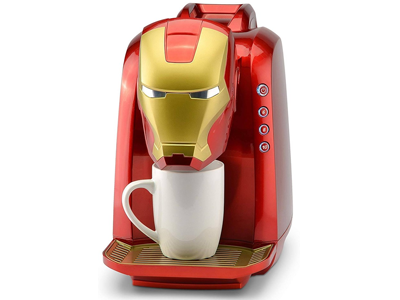 This is the coolest look coffee maker I've seen!
Plus it's on sale today!
---
2. Grilled Cheese Sandwich Toaster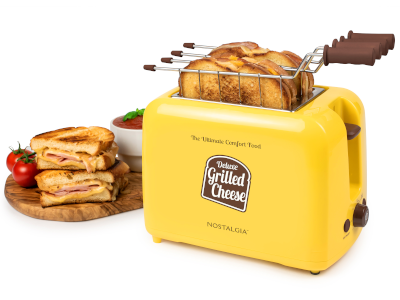 A toaster that makes grilled cheese sandwiches, no skillets required!
The best part you can make 2 at once, how cool is that?!
Where has this thing been my whole life?!
---
3. Breakfast Sandwich Maker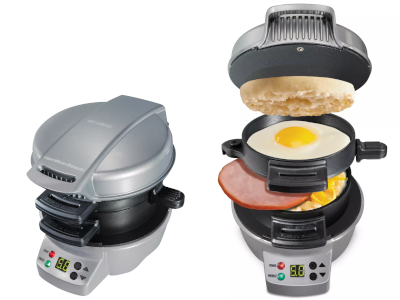 Forget Mcdonald's! I'm going with this amazing sandwich maker instead!
It can make your entire sandwich in just minutes flat, while saving you some cash.
---
4. 3 In 1 Multifunction Breakfast Maker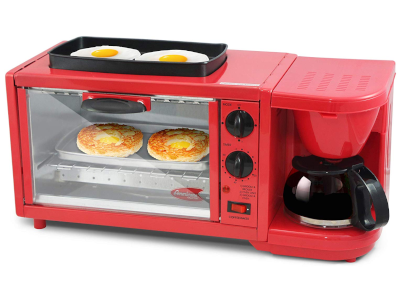 This retro center makes coffee, toast, and pan fry's all in one unit!
The compact design makes it perfect for tight kitchens.
This thing should be called breakfast made easy!
5. 3 Tier Oven Baking Rack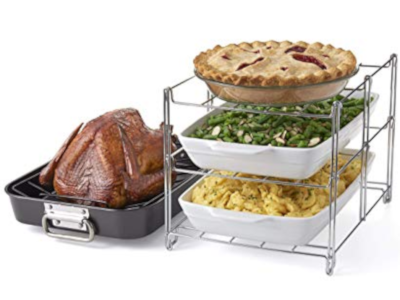 Cook multiple entrees at once with ease!
Plus it doubles as a cooling rack too.
This would be perfect to have for Thanksgiving!
---
6. Norpro Nonstick Cake-Sicle Pan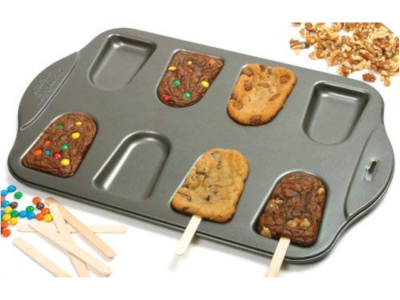 Make cookie and cakepops with ease!
This pan even includes 24 sticks and recipes to get you started.
These seriously look SO good.
---
7. Wilton Minions Mini Cake Pan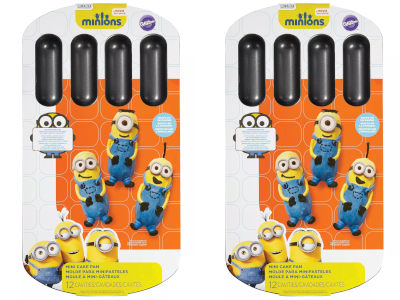 Create enough Minions for everyone in the family to decorate their own!
Perfect for birthdays and holiday get togethers.
Well I know what we're making on our next movie night!
---
8. 60 Second Salad Maker Bowl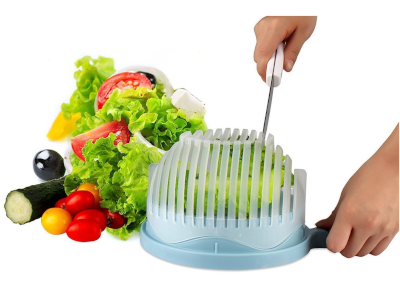 Make your dinner salad in just 60 seconds flat.
Add in your veggies, slice through the slots, and done!
This is seriously just a genius invention!
---
9. Engraving Rolling Cat Pins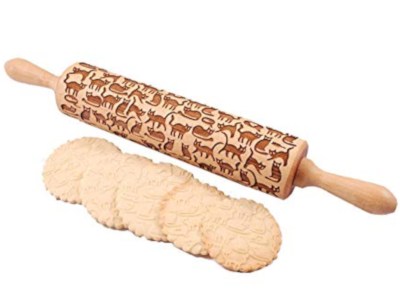 Add a piece of holiday cheer to every cookie or pie!
Perfect for the holiday desserts.
---
10. Refrigerator Organizer Rack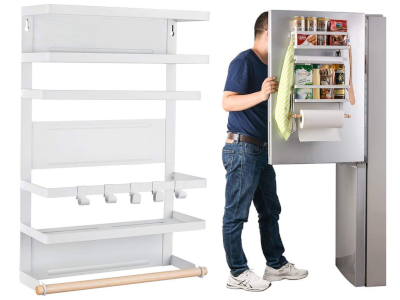 A place to hold paper towels, spices, utensils, and more.

Perfect for compact kitchens!

---
11. Refrigerator Organizer Bins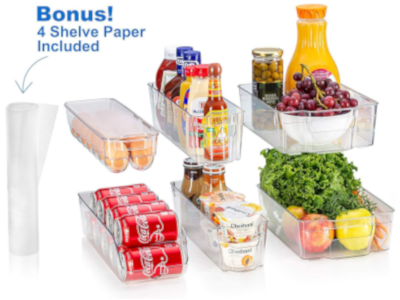 Organize your fridge with these nifty bins.
Each awesome tray is designed to hold its own special item.

I need these for my fridge!
---
12. Over The Sink Drying Rack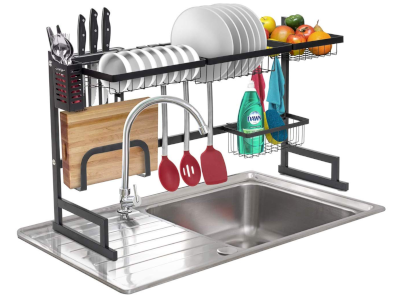 No more messy water cleanups and overfills!
This nifty sink rack is perfect for compact kitchens and makes cleanup a breeze.
I love how organized this thing looks.
---
13. Electric S'mores Maker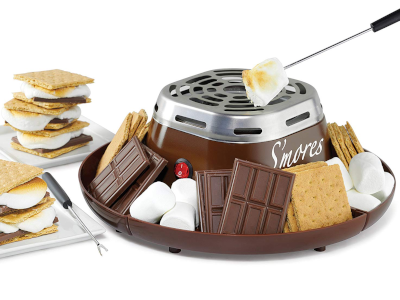 Who else can't get enough S'mores?

This is a cool way to make your favorite campfire treat year-round!
Plus it looks like it'd be super fun.
---
14. Corn Peeler


Fresh corn always tastes better than coming from a can or even worse frozen.
Make your corn stripping job easier with this cool corn peeler.
---
15. Friends Mini Donut Maker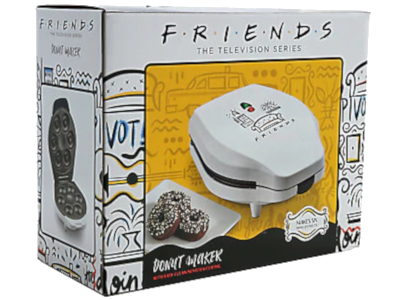 Because I love all things FRIENDS.
Make your favorite sweet treat with this new Central Perk donut maker!
I will be inviting all of my friends over to marathon friends and eat these.
---
16. Double Cereal Dispenser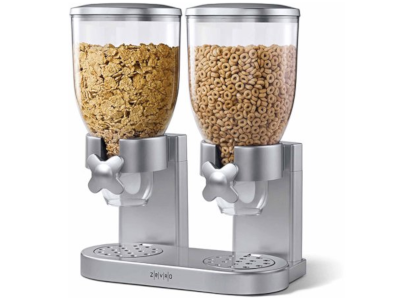 A great way to free up your cabinets and organize your counters.

Each dispenser holds a full box of cereal.
Plus the kids can get their own cereal with this, I love it!
---
17. Kitchen Cutting Board With Drawers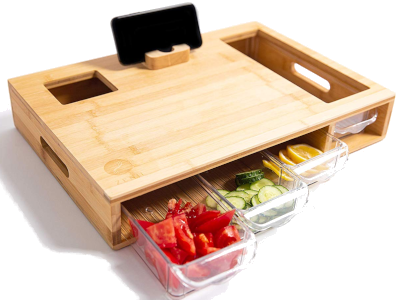 This cool cutting board will keep your veggies divided as you cut them.
Plus it comes with a phone holder for recipes and videos!
---
18. Fun Sandwich Cutters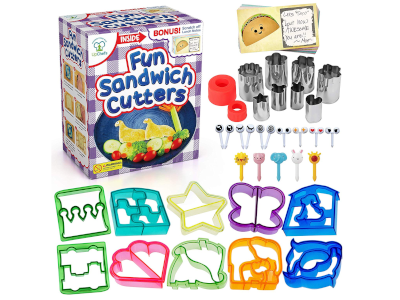 Turn your kids lunch into something absolutely epic!
This set makes sandwich dinos, trains, dolphins, and more.
---
19. Adjustable Layered Slicer Cake Ring



Make your desserts during your holidays absolutely epic!
This cake ring makes slicing multi-layer cakes easy.
---
20. Olaf Snow Cone Maker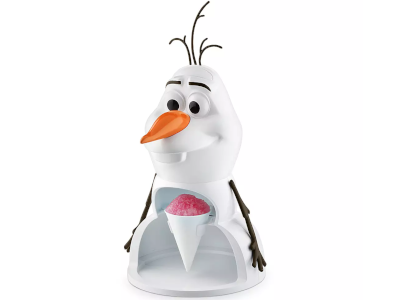 The kids will love making snow cones with their favorite Olaf character!
The perfect gift for your Disney Frozen 2 fan.
---
21. Jim Beam's 5-in-1 Cast Iron Pan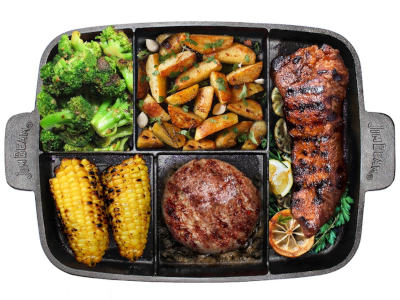 Prepare your breakfast and elaborate lunch or dinner in just one awesome pan.
Every Jim Beam fan is going to love this!
---
22. Food Bag Heat Sealer



Keep your food fresh and quit throwing your money out the window.
Reseal every bag until the last bite with this cool and handy sealer.
---
23. Kitchen Tablet Holder



Perfect addition in the kitchen to watch recipes with ease.
Plus we never have to miss out on our favorite show again!
---
23. Waffle Bowl Maker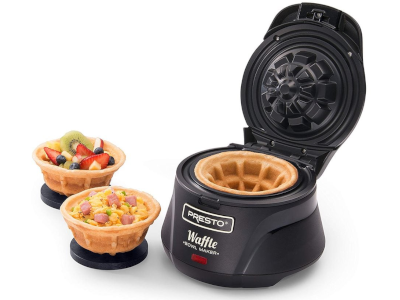 Fill your waffles with fruit, eggs, bacon, or anything you desire!
A breakfast maker fit for a king!
---
24. Coca-Cola Slush Drink Maker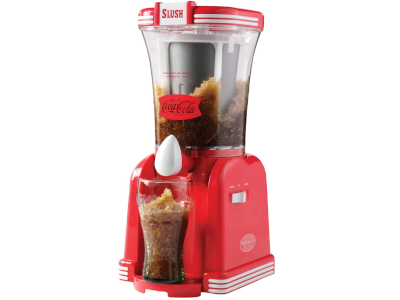 Now this is a slushie maker worth talking about!
Psst... it's perfect for adult beverages too.
---
Sign up for our newsletter
Get more deals from Mom Deals with our daily newsletter